The cornrow man bun is a hairstyle that became popular a few years ago. It is not a surprise though – this hairstyle is very attractive, appealing, and perfect for guys with casual style.
Cornrows are great for all those men who would like to catch some attention with their hair. Once you learn the technique of making these exciting braids, you will make them in no time!
Cornrow braids can be gathered in a man bun. No matter how long your hair is, you can always have an elastic by your side and gather your braids into a low or high man bun. If you are interested to see some of the masculine, appealing cornrow twists, and slick back buns, look no further. We have gathered some of the best styles for you.
Man Bun + Cornrow Braids for Men
Here are some of our favorites man bun with cornrows. We can only say they are easy to make and even easier to wear!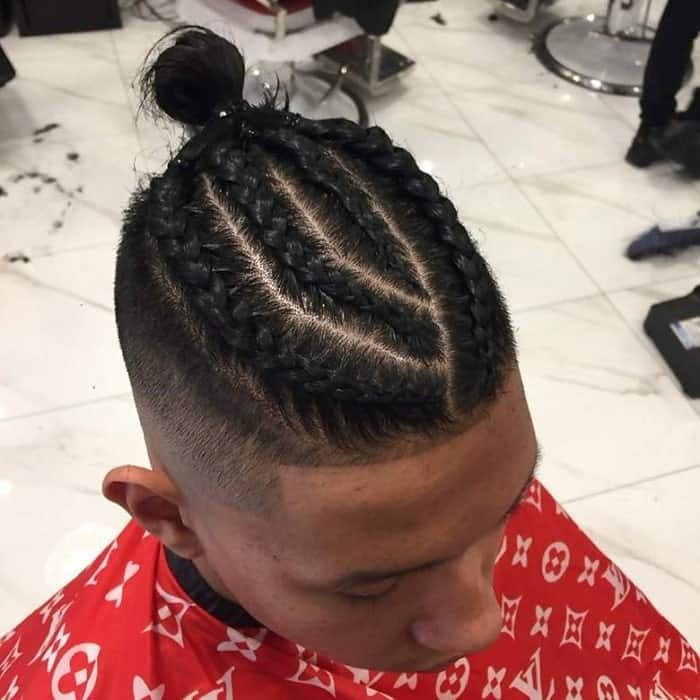 Cornrows gathered in a bun is a fantastic way of styling your hair. A bun is both stylish and practical. You can wear it even if your hair is not extremely long. This cornrow man bun is typical for young boys, seeking for the attention.
2. Cornrow Twists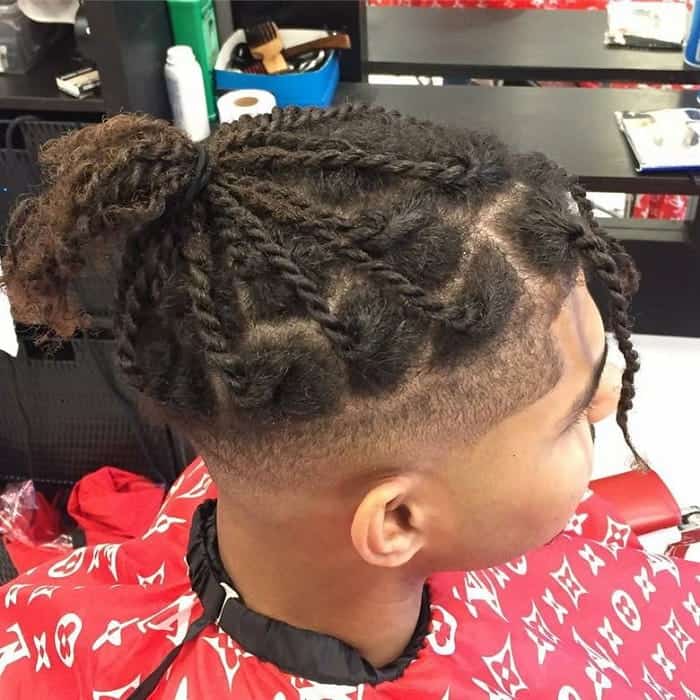 If you are bored and don't have time to make braids, then make twists instead. Cornrow twists look amazing on light blonde hair or brown tones. You can gather all your hair into a small curly man bun and secure everything with a classy elastic.
Some guys like to wear haircuts that look fierce and masculine. Cut sides are definitely one of those man bun hairstyles with cornrow that will attract all the attention, wherever you go. Braid round four cornrows and enjoy in results.
By sectioning and braiding your hair in a bit asymmetric way, you will secure your impeccable and quite interesting look. This haircut appears a bit bold, thanks to the cut sides and highlighted hair. You can gather your cornrow braids into a man bun and make this haircut practical and stylish.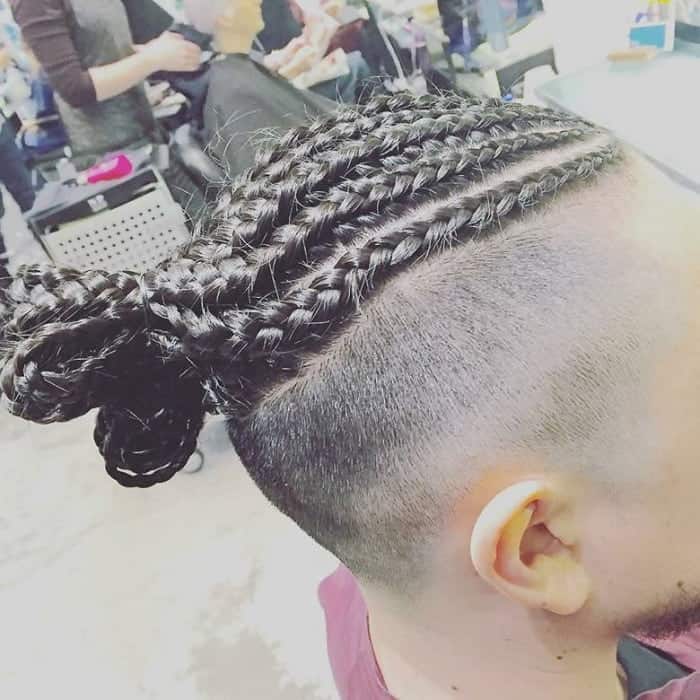 If you are lucky enough to have thick hair that is withal long, you can do whatever you want with it. Braiding it into cornrows, wrapping it in a bun and cutting off the sides – the choices are uncountable. This cornrow braided man bun is excellent for everyday wear.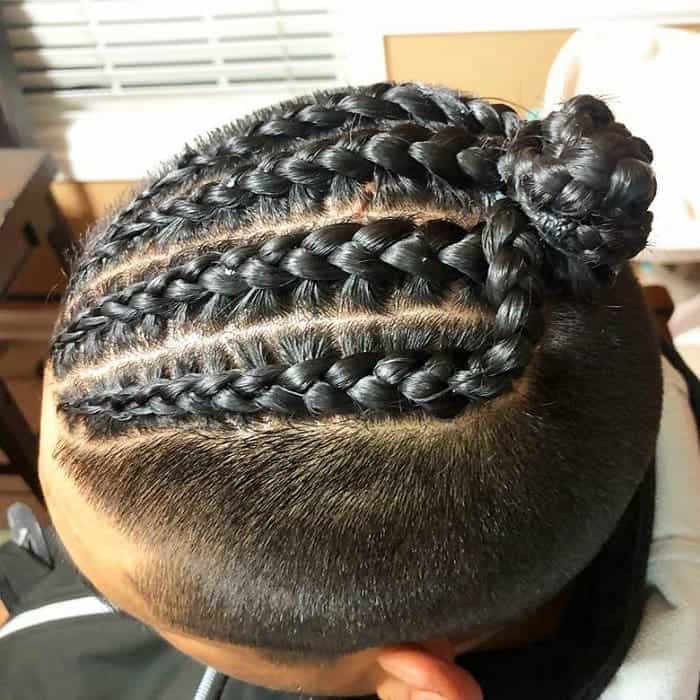 You can position your top knot wherever you wish. Some guys prefer to have it wrapped up really high, while the others gather their cornrows low in an almost invisible cornrow man bun.
Instead of cutting of hair at both sides, use that hair for braiding a few more cornrows. You can braid them asymmetrical and wrap them into a top knot. The man bun cornrow hairstyle will be more exciting with more braids, right?
The cool thing about cornrow man bun is its practical side. Gathering your hair is always a good idea when you have long hair. As you can see, the technique of making these braids is totally achievable, so go for it!