If your boy could use a freshen up for his hairstyle, give him a fade haircut! When it comes to kids, we often don't think they need or want a cute haircut of their own, but they have their own sense of style we should help encourage.
Fade Haircuts for Boys
Fade is hot right now no matter which age-group we're talking about. Here are the 25 boys fade haircuts you should have your kiddo try!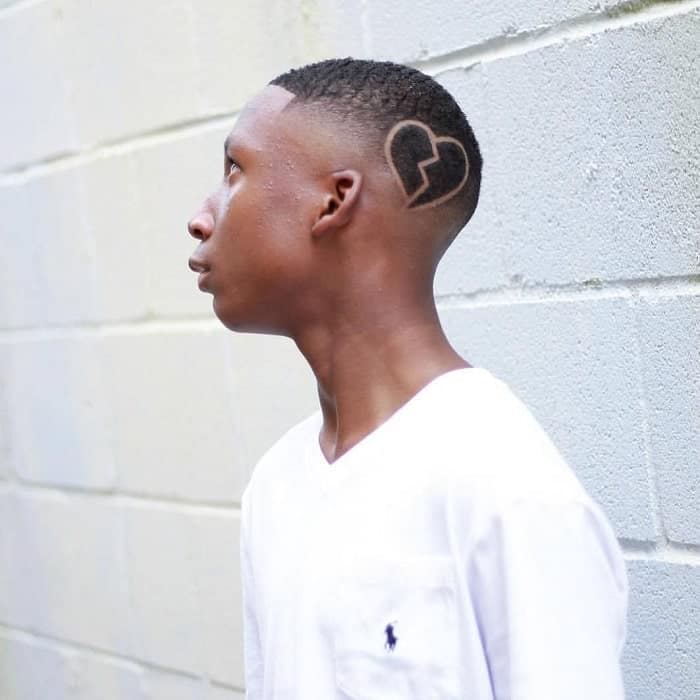 A shaved heart design spices up the traditional fade hairstyle. Choose any design you like and place it on one side or both to liven up your style.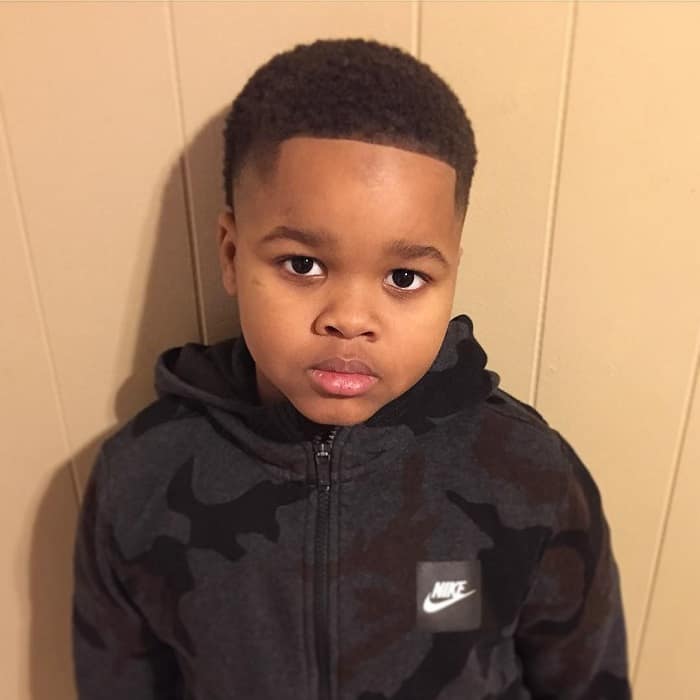 Make your little boy the coolest kid at school by giving him a flashy fade haircut! It'll make him look grown-up and the style will last several weeks.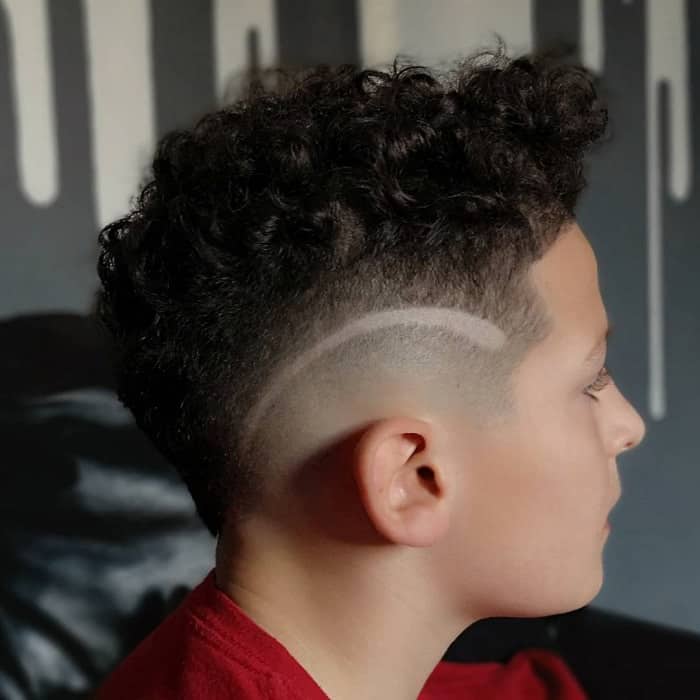 Accentuate curly locks with a fade haircut that curves around the ears and a thick shaved line. This cut leaves room for styling curls but keeps everything else neat.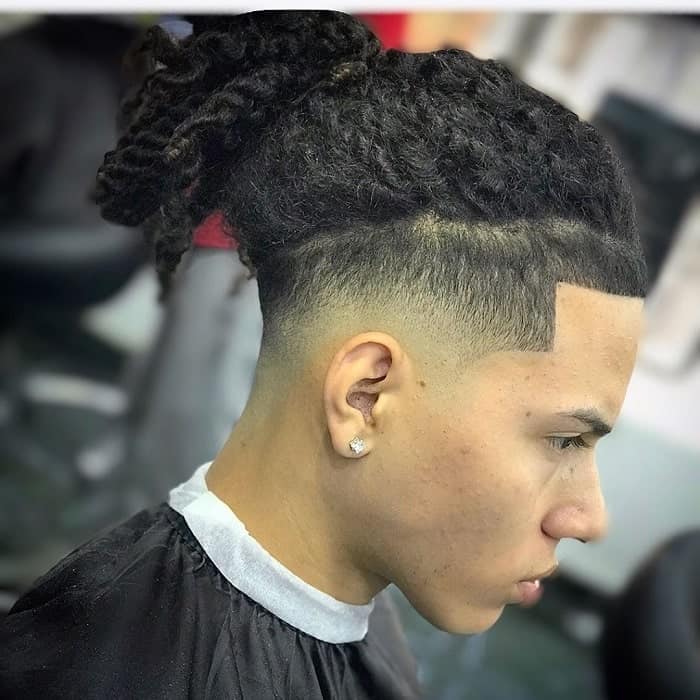 A man with long dreaded locks pulls back his hair into a ponytail and doesn't have to worry about it being a simple style when a fade haircut is incorporated.
5. Bald Fade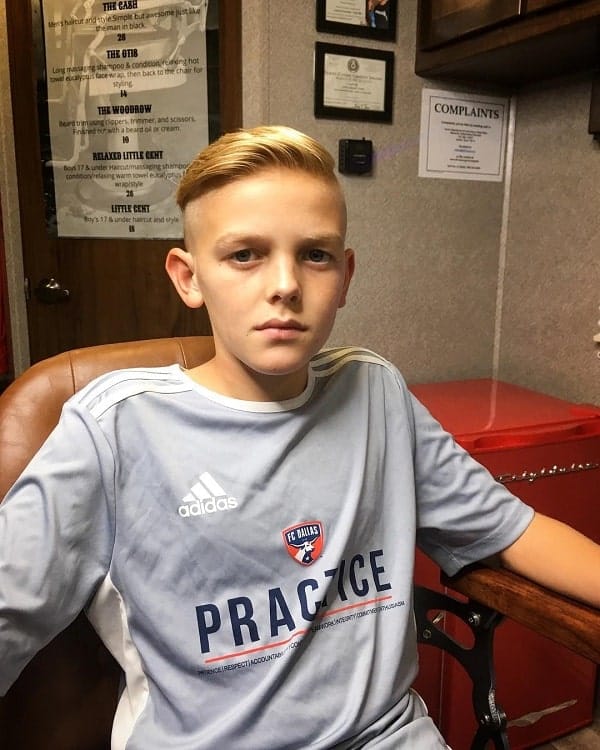 A bald fade is an adorable young boy's hairstyle but it's also very grown-up. Your boy will appreciate the hair being kept off his neck and ears with this fresh do.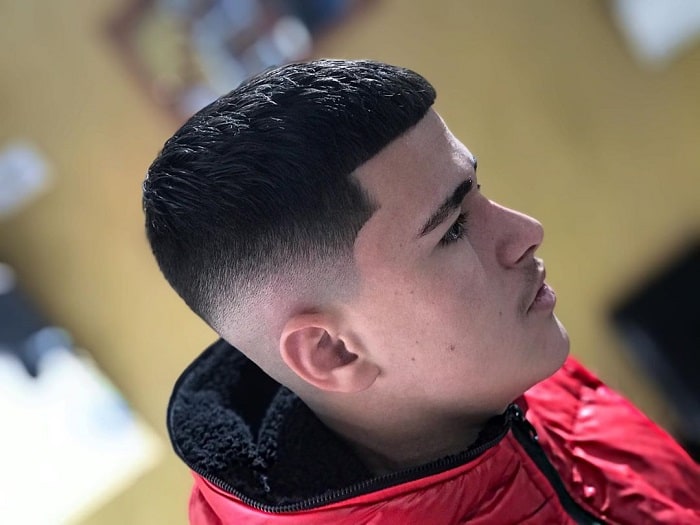 For kids who don't want to go super short all around, give them a short fade that only clippers the hair midway and leaves plenty of hair on top so they don't feel too bare.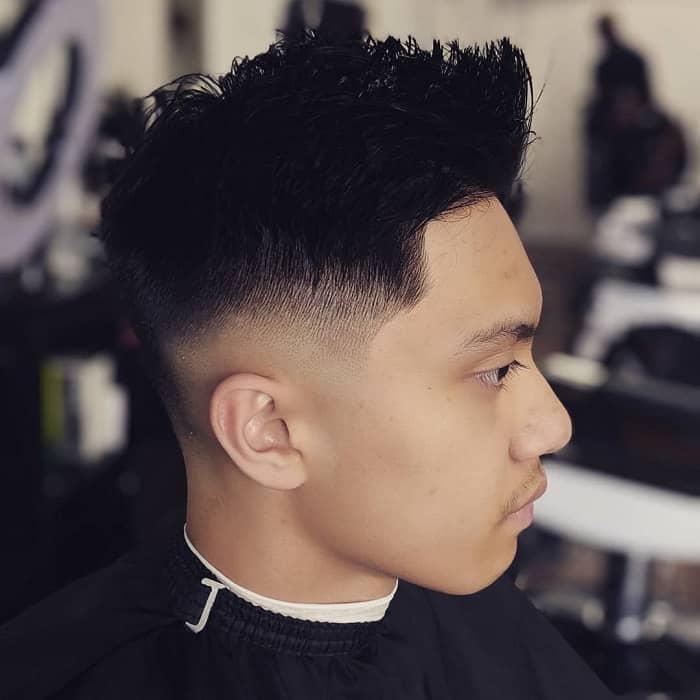 Teenagers especially will prefer a low fade haircut which is very adult-like and trendy. For this style, grow the hair out a couple of inches so it's a big shaggy and easy to style.
A high fade haircut is also a popular boy's hairstyle. It's subtle in that the clippered area is cut only marginally shorter than your hair's usual length, but will still be noticeably different.
9. Burst Fade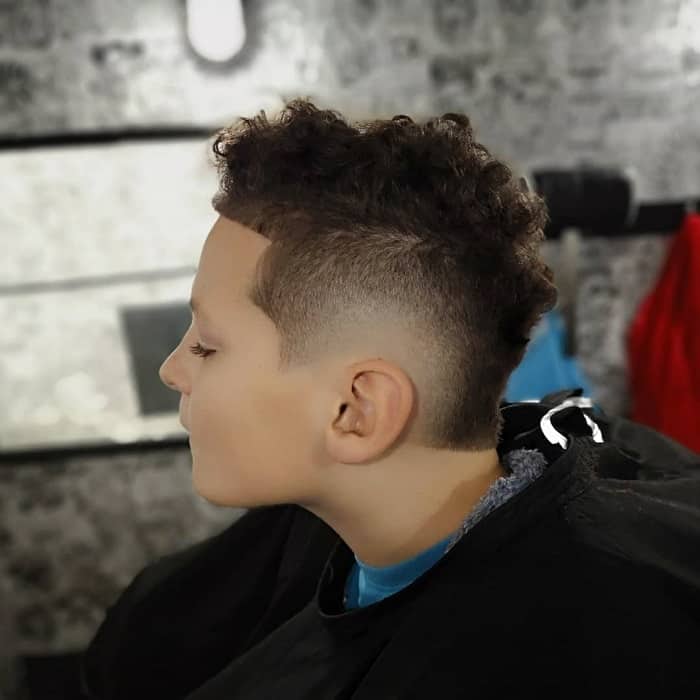 The burst fade haircut gets its name from how the shape of the fade seems to "burst" behind the ear like a sun rising. Pair the look with a mohawk or a wider strip of hair.
10. Skater Boy's Fade Haircut
For thick hair, a fade haircut will complement the texture beautifully. Leave a strip in the middle and comb it back for this skater hairstyle.
11. Fade for Mixed Boys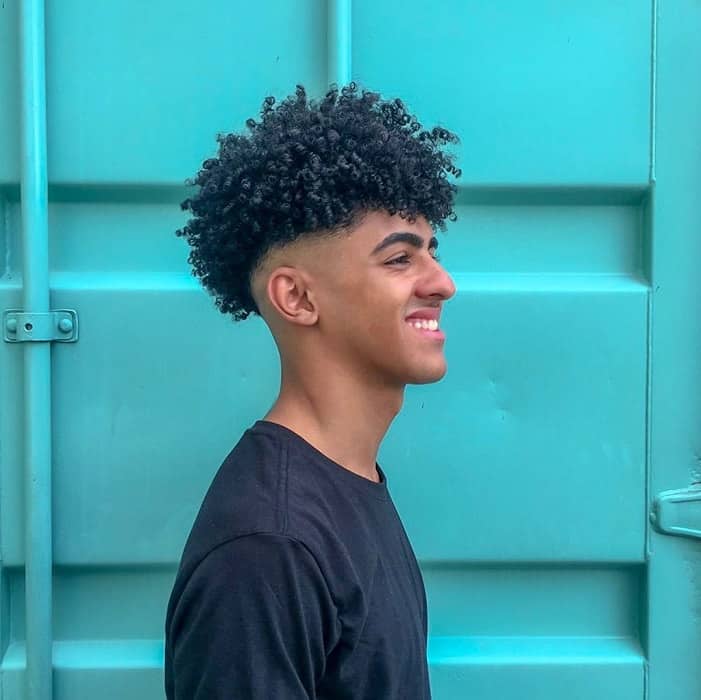 12. Boys Fade + Part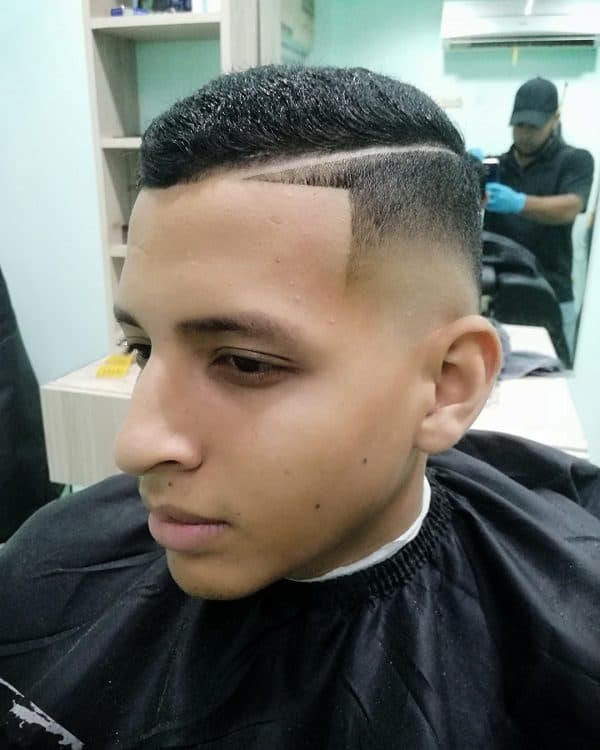 13. Fade Haircut for Boys with Line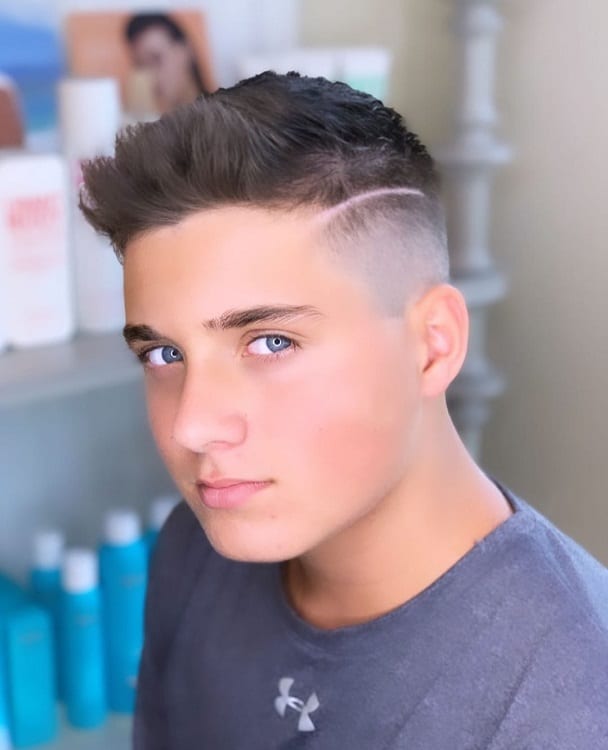 14. Boys Long Fade with Design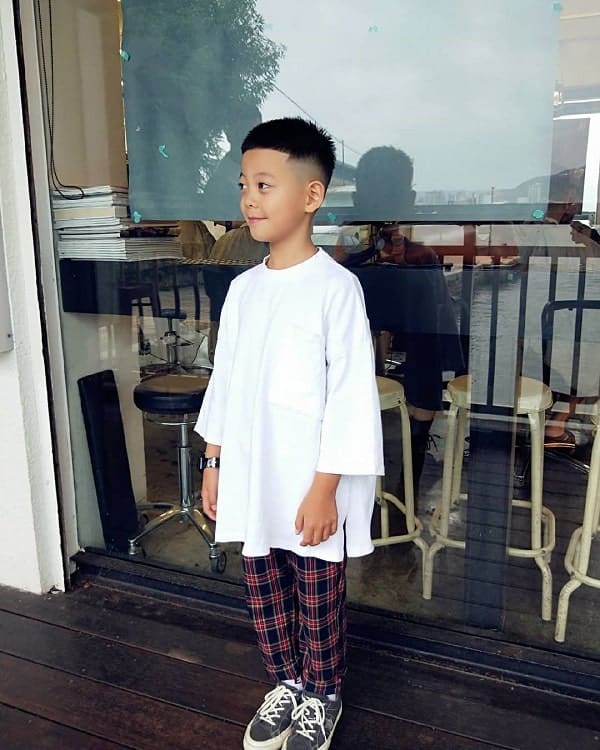 16. Boys Comb Over Fade
17. Boys Fade Haircut with Design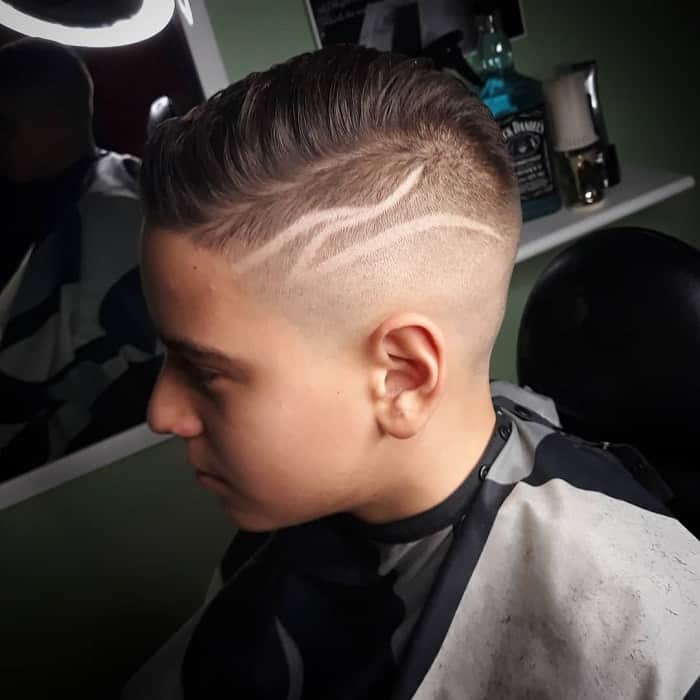 18. Curly Fade for Boys
19. Braided Fade for Teen Boys
20. Straight Hair Fade
21. Faded Mohawk