Most men going for short haircuts prefer 3 buzz cut because it has such a charming appearance. For those who do not know about the numbers of a buzz cut, here is a quick break down. There are 8 numbers on the clippers which are used for styling a buzz cut.
The maximum length is one inch at Number 8 while the minimum length is 1/8 of an inch at Number 1. The number of guards is in place to give you different variations of length of hair. This way you get to choose the exact length that you want your buzz cut to be.
What is Needed for a Number 3 Buzz Cut?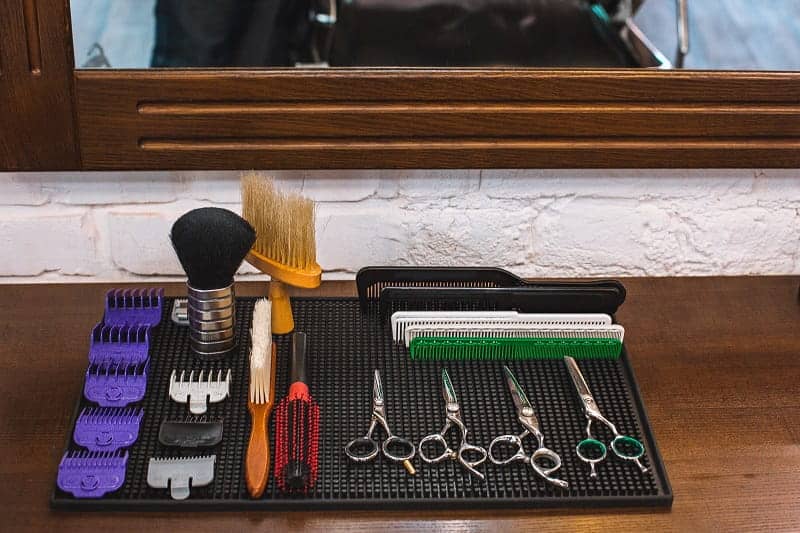 A number 3 buzz cut is quite easy to get if you know the right tools that are needed. Here is all that you need to get the perfect 3 buzz cut.
High-quality hair clippers.
Number guards.
Comb
Towel or plastic sheets.
If you have all these things then move on to the next stage of actually getting buzz cut with number 3 guard like a pro.
How to Get a 3 Buzz Cut
Since a Number 3 buzz cut is cut to a length of 3/8 of an inch, it is more like a burr cut. Here is how you can get it like a pro.
Preparation
First of all, you need to get a pair of high-quality clippers to give you the perfect short buzz cut.
Then place plastic both on your shoulders and the floor to get rid of the buzzed off hair easily. You can even use a towel for this purpose.
Make sure you have washed your hair with a moisturizing shampoo and then conditioned it.
Dry off your hair with a dryer so that all of the moisture is removed.
Now, comb it thoroughly and remove any tangles that are there. This will ensure an even cut in all sides of the head to avoid any irregularities.
Now stand in front of the mirror making sure that you catch good light.
Buzzing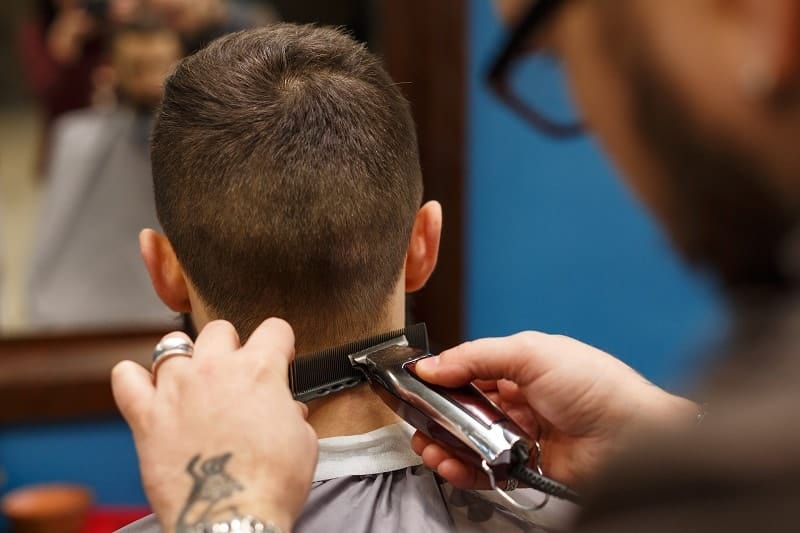 Once your clippers are charged, put the Number 3 guard on them.
After putting on the guard, start buzzing off your hair making sure that you begin from the lower part first.
You will have to move the clippers in circular motions at the crown as there is a circular growth of hair back there.
Now buzz off the hair at the sides with a lower guard number so that there is a slight tapering towards ends.
Now buzz the back of your head with the same guard number as the sides to have a more defined buzz 3 haircut.
Most Amazing Buzz Cut with Beard Combo for Men
Finishing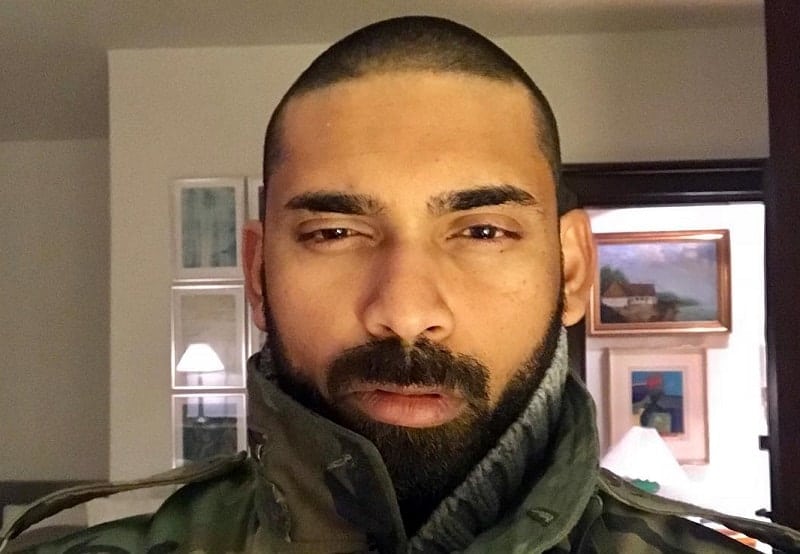 Now using a trimmer cut off the sides to give them a neat and polished look.
Brush the excess hair off and take a shower to have yourself cleared of all hair.
If you want to add a design to it then get it to complete your number 3 buzz cut.
This is sure to get you the right buzz cut to have the most impressive appearance. However, if you do something wrong with it then go to your hairdresser and your problem will be resolved in no time. Also, if you are getting a buzz cut for the first time then begin with number 4 buzz length or 5 guards to avoid any mishaps.
Watch The Following Tutorial to Learn How to Get 3 Buzz Cut Styles for Men
Follow these instructions and get the best 3 buzz cut length to uplift your personality.