When you look around, you will come across many David Beckham fans. A lot of those fans are women who think he looks good, but believe it or not, he also has some guy fans. Out there on the side, he has people who envy him. Do you envy him? Would you like to have one of David Beckham hairstyles in hopes to stand out from the crowd like he does? If you would like to get noticed, then having one of his hairstyles will more than likely do the job. Continue reading this article in order to find out about his hairstyles.
Biography of David Beckham
David Beckham is a 36 year old English soccer player. He currently plays the position of the midfielder for Los Angeles Galaxy. He has also played for the English national team, Real Madrid, and his all-time favorite team, Manchester United. David is known for his interesting hairstyles that change quite often. Here, we are going to take a look at David Beckham hairstyles through the years.
Childhood
Throughout much of his childhood, Beckham's hair was cut relatively short with a fringe allowed to cover his forehead, stopping just above the eyes.
1989
He began to come into his own as a soccer player. He joined Manchester United at the age of 14. It was then that he first began to change his hairstyles. That year, he styled his hair in spikes that stood up all over his head except on the sides and back, which were still cut short.
1997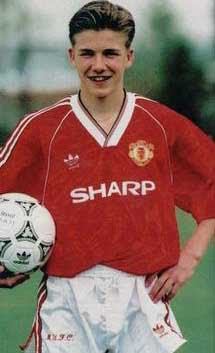 Beckham wore his hair cut a medium length and allowed it to sort of flop where it would. This gave him a rough tousled appearance.
He continued to wear this style in 1998 but had it dyed blonde.
1999
In 1999, he added sideburns and a goatee to this simple style.
2000
The year 2000 saw David wearing his hair in a buzz cut. He had the length of all the hair cut down to below a quarter of an inch. This was a low maintenance hairstyle except for the need to have frequent trims.
2001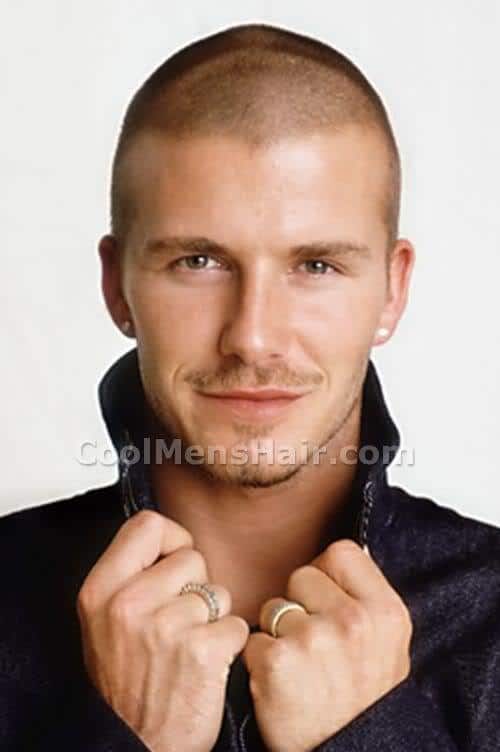 He went a bit more daring with a true Mohawk. The sides and back were shaved clean, leaving a stripe about an inch wide down the center that was styled into spikes standing up in the center. This was done with his natural hair color.
2002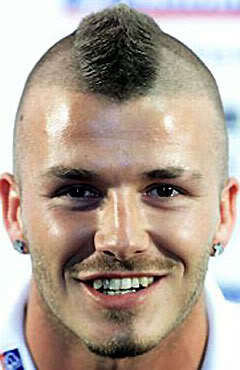 He had allowed the hair on the sides and back to grow back in while leaving the stripe in place. This developed into a faux hawk with the center stripe dyed blonde and the rest of the hair his natural brown. Later that same year, he had his hair cut to a uniform length and styled in spikes with blonde highlights.
2003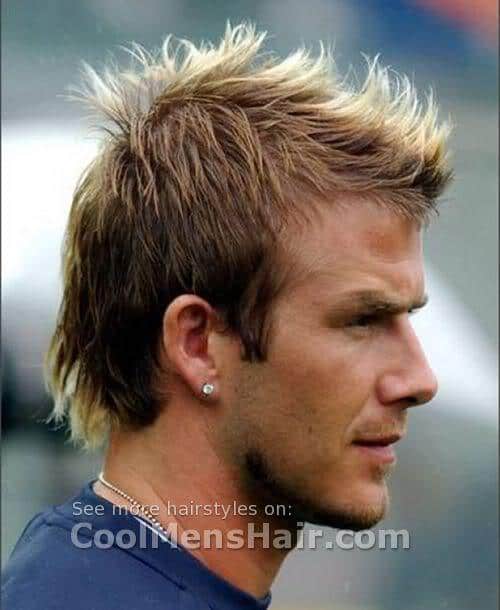 David wore his hair in a medium length with a rough part down the center. This came to be called a bum part. The hair was tousled and he wore sideburns.
He was photographed in May of that year with his hair done up in corn rows. However, these tight braids did not last long.
June of 03 saw him wearing his hair cut to medium length and the top pulled back into a half ponytail or a top knot. In July, he added another short ponytail below the half ponytail he already had.
2004
He chose to go with a buzz cut similar to that worn in 2000. The hair was cut very short, requiring no product or effort to maintain.
2005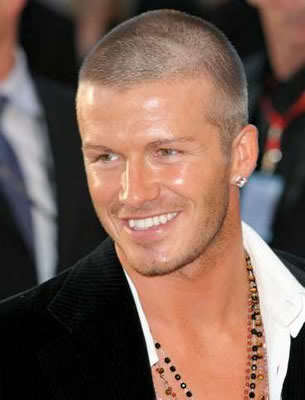 He had allowed his hair to grow back out to a medium length. He had a tousled, rough appearance and used an Alice band to keep the hair out of his eyes. A bit of pomade was needed to provide a soft hold.
2006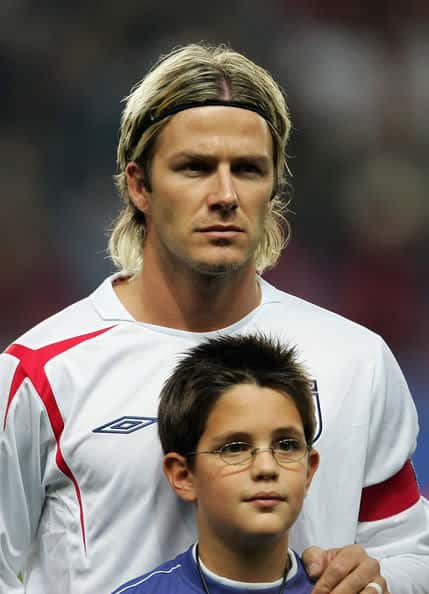 2006 saw him with his hair cut short again, though not in a buzz. This year he chose to use pomade on his fingers to create spikes that stood up all over his head. For a harder hold, he may have used gel on the front spikes.
2007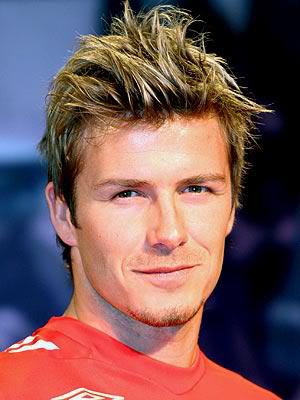 Early in 2019, Beckham had his hair cut very short on the sides and back while leaving the top about two inches in length. The top was styled into a tousled appearance that looked as if he had done nothing with it.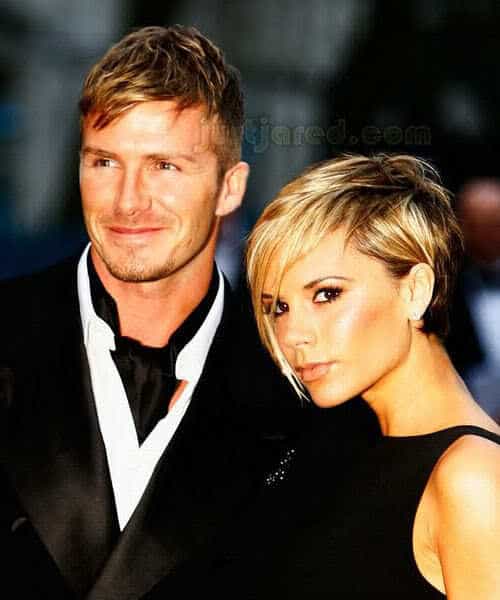 Later that year, he went back to the buzz cut but had the hair dyed blonde again.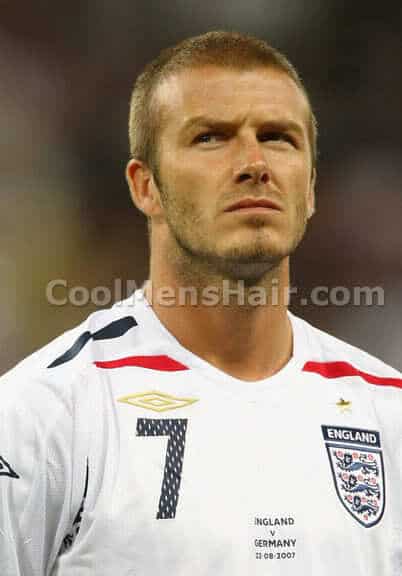 2008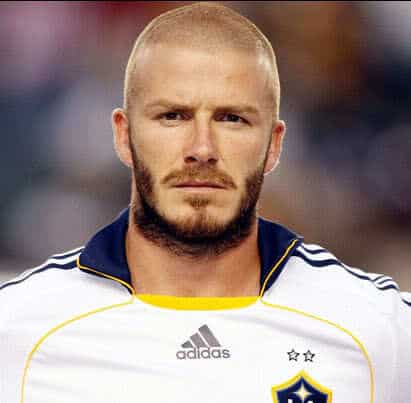 He kept this buzz cut into 2008 but added a beard and mustache grown in his natural dark color.
2009
He went into 2009 with his hair cut short on sides and back and spikes in the front held in place with gel. As the year progressed, he had a short length hairstyle and wore a mustache and beard.
2010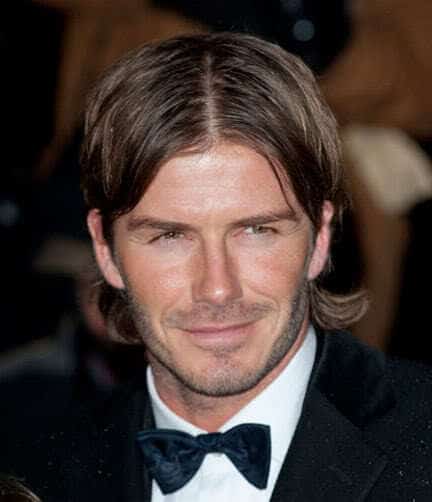 David Beckham wore medium length hairstyle at The Imperial War Museum in London, Dec 15 2010. His hair simply parted down the middle.
2011
David Beckham arrived to the Royal Wedding on Friday, April 29th, 2011, wearing slicked back side part hairstyle. The slicked-back style is a classic style but still popular today.
2012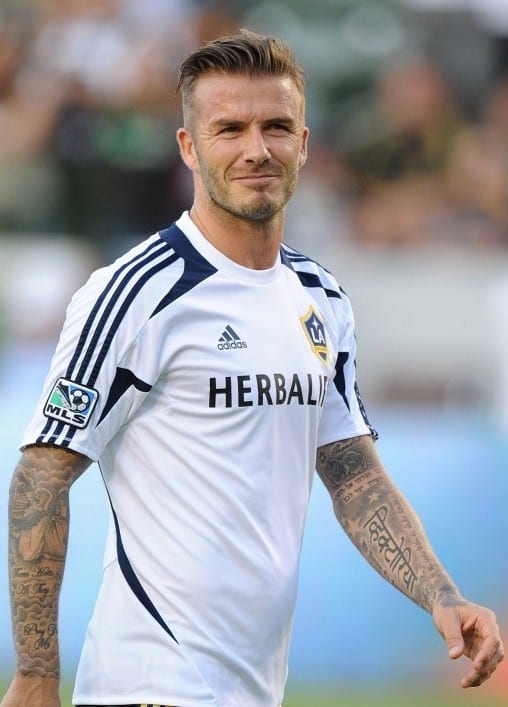 David Beckham appeared in his team jersey with a more groomed haircut which is actually faded undercut. The hair of the sides has been cut close to the skin and the hair of the top is kept medium.
2013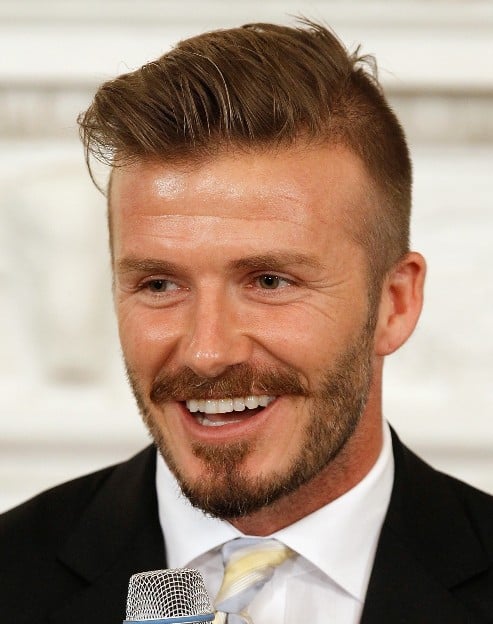 He developed a beard style along with his significant hairstyle in 2019. A chevron mustache and stubble associated with an undercut hairstyle were his signature style for that year which became popular as well.
2014
Maybe this is the sexiest hairstyle David Beckham had in recent years. A well-maintained hairstyle with a healthy stubble made him look so desirable. The hairstyle was followed by his fans all over the world.
2015
David Beckham added a bit intensity to his look this year. The hair of the front was kept comparatively long and a bit curled upward to make a diverse look. David has a manly beard which complements his hairstyle.
2016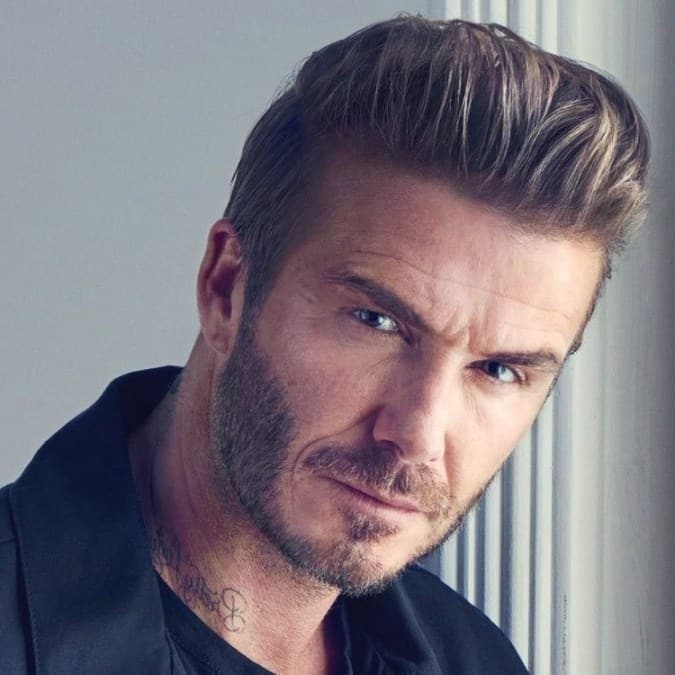 This is almost similar to that of 2015 hairstyle. Everything is same other than the hair on the front side. It is kept shorter than earlier and a back brush hairstyle has come into play.
2017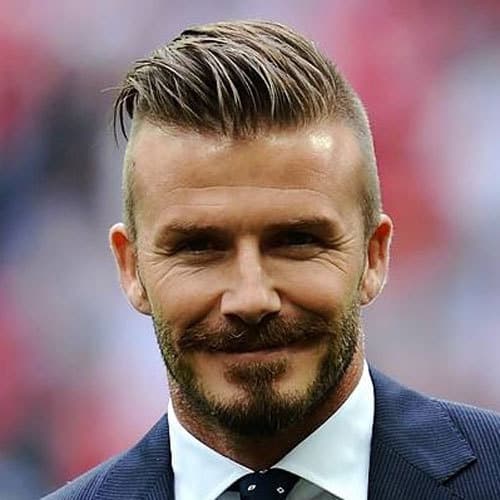 This is a sheer undercut hairstyle. The hair of the two sides are almost clean shaven and the top is filled with medium hair. David Beckham applied a back brush hairstyle on the top along with a heavy stubble.
2018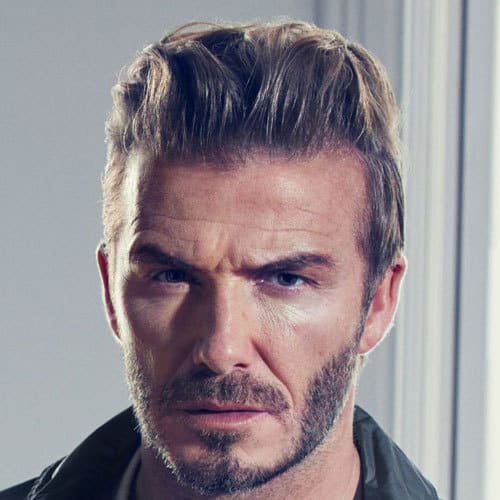 In 2019, David Beckham is having a hairstyle that looks unkempt. There is not much styling included. But, the beard looks well groomed. Both these things are jointly producing a masculine look which is the greatest attribute of David Beckham's styles.
2019
Other David Beckham Hairstyle Photos: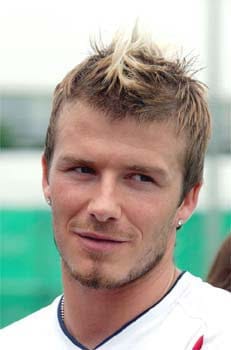 David Beckham faux hawk hairstyle.
First of all, when one is asked to describe David's hairstyle, chances are, they will ask which one to describe. Why is this? Simply because he has so many different hairstyles: