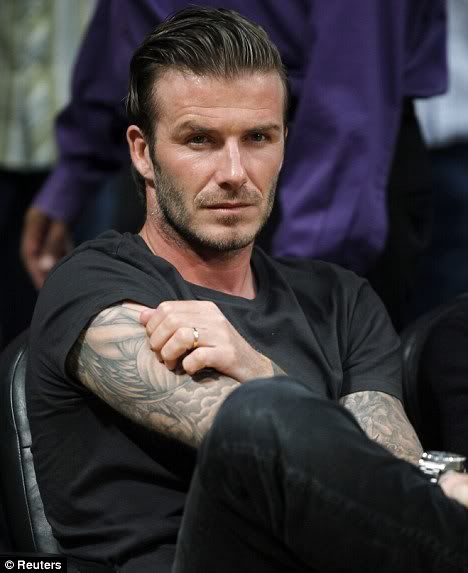 The football superstar, 35, unveiled the slicked back hairstyle during an appearance at a basketball game in Los Angeles.
He sported the new cut at a game between the LA Lakers and the New Orleans Hornets at the Staples Centre in Los Angeles, California April 20, 2011. .
Read the rest at Slicked Beck: David Beckham unveils a new hairstyle during a star-packed LA Lakers game.