Jonah Hill is a 37 year old American actor, comedian, writer, and producer. He is probably most widely known for starring in "Superbad" "Funny People" and "Moneyball". He is also appearing in a newly released movie based on a past Fox television series, "21 Jump Street". In addition to his acting role, he is also an executive producer and one of the writers. However, we are more interested in the various Jonah Hill hairstyles.
Casual Wavy Hairstyle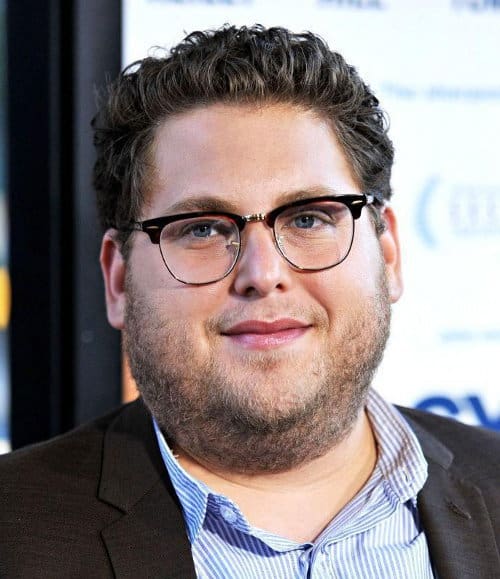 Jonah Hill short wavy hairstyle.
He was a large man with a round face early in his career. He allowed his naturally curly hair to grow out so that the waves simply fell neatly around his ears. He also wore a beard that connected his sideburns. This was a very low maintenance style that required him to do nothing but keep the hair clean.
Buzz Cut Hairstyle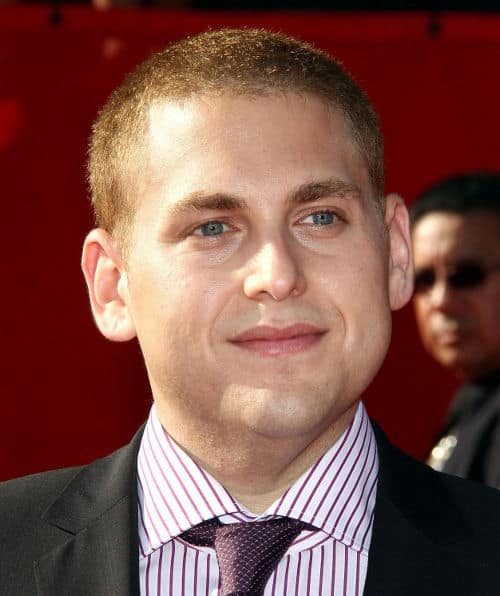 Jonah Hill buzz cut hairstyle.
He has since lost a lot of weight. His face now has more of an oval shape, suitable for shorter hairstyles. He has worn it in a short style that could easily be called a buzz cut. All of the hair was cut close to the scalp. Styling was not an issue as the hair was too short to need it.
Formal Crew Cut

Jonah Hill formal crew cut hairstyle.
Most recently, he has worn a variation on the crew cut. The sides and back are cut extremely close, almost shaved. The top, however, has been left long enough that he can brush it to one side and it will lie down. A small amount of pomade is used to hold the hair in place so that it does not stand back up.
Hill hairstyles have been greatly dictated by his weight and the type of roles he has played. His facial shape was also taken into account when the styles were chosen to take advantage of inherent good looks.