Tom Cruise hairstyle
The world's most powerful celebrity needs no introduction.
Thomas Cruise Mapother IV
popular by his screen name
Tom Cruise
is an American actor and film producer par excellence. Black hair, blue eyes, and blatant cockiness Tom Cruise is synonymous with Hollywood entertainment. The brightest-shining golden boy has to his credit hits like Top Gun and Rain Man. He is the heart throb of thousands of the cine – goers irrespective of their age.
Born in 1962 in Syracuse, New York, young Tom wanted to become a priest. But destiny has something else planned for him – to be one of the highest paid and most sought after actors in screen history. It was while in high school, that Tom Cruise developed an interest in acting. At 18, he went to pursue his dream acting career. Though his role was a small one in his debut movie Endless Love (1981) yet he was loved and appreciated by both male and female audiences. It was the movie Risky Business that proved to be a career marker for Cruise. Tom Cruise starred in some of the top class films of the 1980s. The list is a long one and includes movies such as Top Gun (1986); The Color of Money (1986), Rain Man (1988). In the 90s, Tom Cruise boasted of having the chubbiest wallet in the world earning an average 15 million dollars. He played the lead role in the blockbuster hits Interview with the Vampire: The Vampire Chronicles (1994), Mission: Impossible (1996) and Jerry Maguire (1996) for which he bagged an Academy Award Nomination for best actor.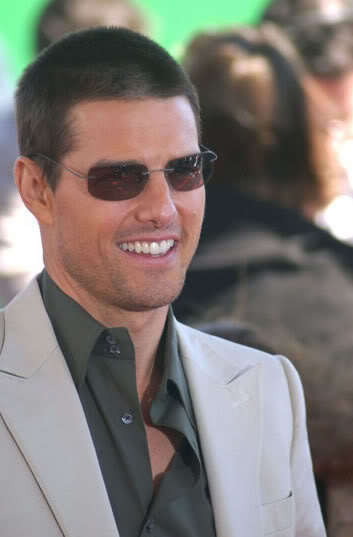 Tom Cruise haircut
Tom Cruise is all about style personified. Blessed with a thick, healthy hair Tom Cruise has been experimenting with his hair often to suit a wide array of characters and to retain a fresh look. Tom sported a more casual look with
buzzed clipper cut
that complements his rugged facial hair.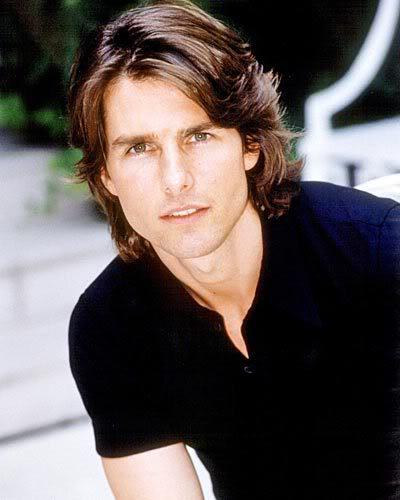 Tom Cruise shaggy hairstyle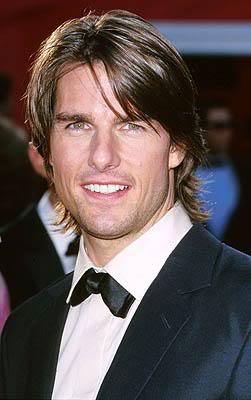 Tom Cruise shaggy hairstyle
He went for a
razor cut
with angled layers and slightly
side swept bangs
to frame his strong features.
Tom Cruise classic hairdo
Tom Cruise hairstyle with full bangs.
He preferred a classic
tapered hairdo
with short sides and a slight more length on the crown. Cruise at times sported the fringe with full bangs across the forehead, other times he opted for a side swept angled forelock. Sometimes he tried a side part to add volume and lift to his hair. The dash of color added at the of his hair added depth to his chestnut locks.
Middle age doesn't mean you can't change things from time to time – one of the greatest movie stars of all time Tom Cruise best proves this statement. Beside the blinking stardom, there is another side of the man too. Tom Cruise has donated to charities such as The Tsunami Relief Fund, The Ashley Flint Fund and Themoms.biz Diabetes Fund. Tom Cruise is a golden boy with a golden heart.
More Tom Cruise Haircut Photos: