Zac Efron spiky mohawk hairstyle.
There are different types of
Mohawk hairstyles
for people with
short hair
. The spiky Mohawk is the most popular. There is no need to completely shave both sides of the hair, a typical characteristic of the haircut. Rather, spike hairs go along the center strip of the hair.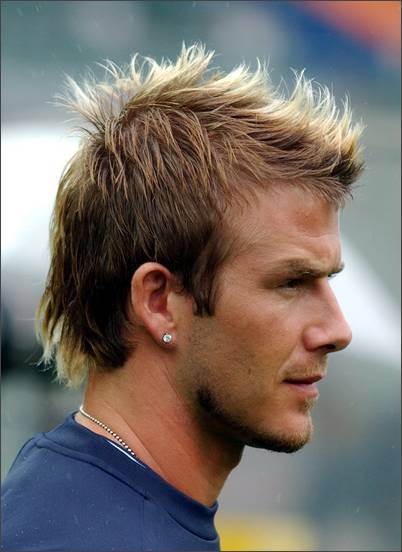 David Beckham faux hawk hairstyle
The likes of
David Beckham wear the faux Mohawk
. It resembles the
spiky hairstyle
. The only difference is that the sides of the hair are not shaved. The spikes are found in the middle and are considerably shorter than the usual Mohawks.
For those who want to take their Mohawks to a whole new level, they can color the strands to bright shades, such as yellow, blue, green, and red. Others downplay it by sporting white Mohawks.
Women who want to channel their inner rock stars also wear Mohawks, but theirs can sometimes be more complex. They also put more emphasis on the shape of the face. Mohawks work better with those who have round or oval face since the hairstyle adds definition. They can backcomb their hair to allow a major portion of the hair to stand. To hold, they apply wax or gel. They sometimes trimmed the sides, but others opt to maintain their stresses.
If there is one thing you need to remember about Mohawk hairstyles, whether they are long or short, it is the fact that they require maintenance. The sides need to be trimmed and shaved regularly to maintain the clean look. Hair products are important to make the hairstyle last for a long time.
Short Mohawk Photos
The short Mohawk haircuts have successfully removed the stigma that goes along with wearing them. Not only the punk rockers, the emo, or the Gothic men and women sport them. Hollywood celebrities, world-renowned athletes, and even chic women opt for the Mohawk for their edgy appearance.