Everyone has his or her bad hair day. It's the time of the week where you don't want to go out and do much because you simply don't like how your hair–and yourself–looks in front of the mirror. One of the common reasons for your issues, though, is the hair starts to frizz. The good news is that there are varieties of ways on how to get rid of frizzy hair.
Indeed, there are times when your curly hair starts to become frizzy or rigid. Thus, even without manipulation, your hair begins to stand up and, well, you can lose complete control. But you can do the following to make sure that this doesn't happen to you:
Avoid shampooing all the time. Don't forget the basic rule when it comes to using shampoos: use them just every other day. Regardless of what shampoo you're using, it has a tendency to make your curly hair look and feel dry. Rather, make use of conditioner to maintain the softness and nourishment of your hair.
The best conditioner to use is the moisturizing conditioner. Don't be afraid to spend more on it. You'll better spend every single penny for it than walk out the door looking like you've never taken good care of your hair.
Carry a leave-on conditioner. This is a type of conditioner that doesn't require any washing. You can apply it anytime you want to. Hence, it's one of the perfect products to bring along inside your little kit. When your hair starts to feel dry, you can directly apply it, and before you know it, your curly hair starts to become more manageable.
Opt for a hot oil treatment. If the conditioners don't do much with your frizzy curly hair, you better head out to a salon and choose to use their hot oil services. This is how you can bring back the natural oils your hair has lost because of constant exposure with various elements and pollutants in the environment.
Stay away from heat-producing products and chemicals. Heat-producing products like straighteners or tongs can remove the oils, thus, makes your hair dry out and frizz. On the other hand, chemicals can only worsen the condition.
Trim your hair regularly. Have an appointment with a stylist at least once a month, so he or she can trim your curly hair. Shorter hairs tend to frizzle less than the longer ones. Your stylist can also get rid of split ends and provide you with more tips on how you can control your hairstyle.
1. Pamper Your Hair with a Weekly Mask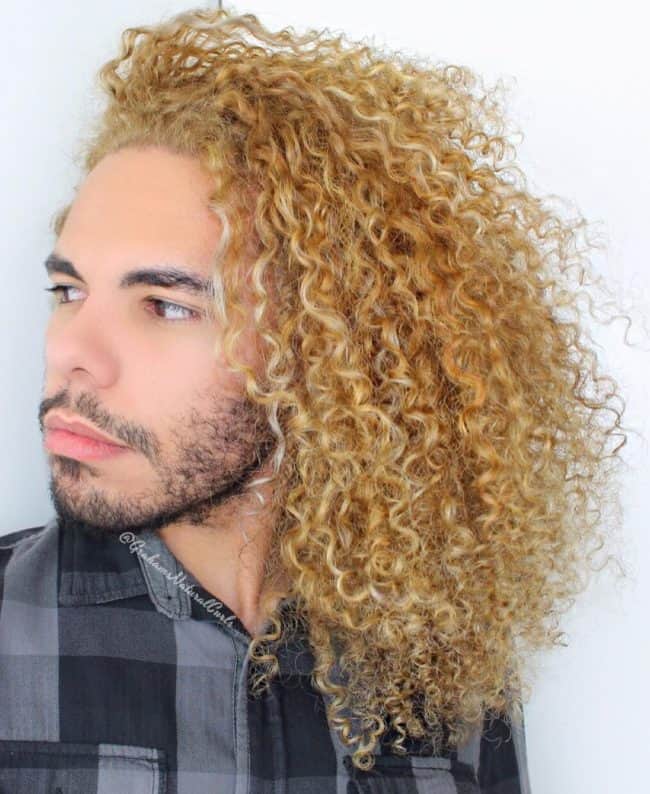 Hair that's given to frizz needs to be weighted down but not smothered. Figuring out how to get rid of frizzy hair is a delicate balance in that way. Applying a hair mask every week can give your curly, kinky, or coily hair the hydration it needs to behave. Try an oil-based max, even one that you make yourself. Talk to your wife, girlfriend, or gal pals. They'll hook you up with a fab product.