Coconut oil is one of the most luxurious yet natural substances that can enhance the health and appearance of men's hair. It is very cheap as well so it is a great alternative to expensive hair masks and oils.
Virgin coconut oil is known to be very effective in keeping hair strands healthy and strong and has even been known to be effective in treating head lice. Here are a few tips on how to apply the coconut oil to hair.
Apply Coconut Oil to Men's Hair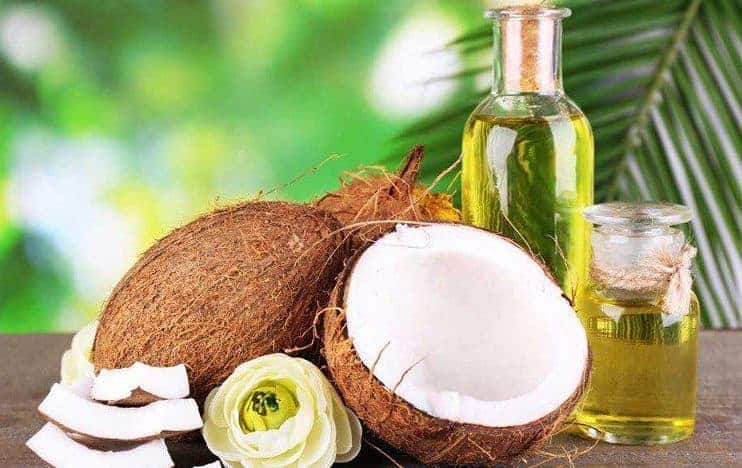 Rub the oil in your hands
Coconut oil is a great scalp moisturizer and is effective in preventing dandruff. Use a drop or two and rub between the palms to heat the oil. This will make it easier to apply and will not create a heavy, sticky feeling on your scalp. If you live in hot, arid climates you may want to spray a light mist of water on your scalp before you apply the oil to keep the scalp cool.
Massage from roots to ends
Once you have applied the oil onto the strands, lightly massage it onto the scalp. Run your fingers from the roots to the ends. Make sure to apply it to the ends to prevent breakage since the oil can add moisture to each strand.
Leave the oil on for 30 minutes before rinsing
Leaving the oil on for a few minutes before you rinse will allow the hair to absorb the oil. You also need to rinse to remove the distinctive coconut oil smell from your hair. Rinse the oil with a little bit of shampoo to remove any oily residue and to avoid that heavy, wet look caused by too much oil on hair.
For the best results, you can leave the oil on the scalp and hair overnight. You can wear a cap over the hair to prevent oily residue from being transferred to your linens. Guys may find it easier to use a cap at night since they have shorter hair. Men will also benefit from the anti-fungal properties of virgin coconut oil since a lot of guys are prone to having dandruff and other fungal infections on the scalp.
Why Use Coconut Oil on Hair
Coconut oil is a natural treasure island packed with healing elements and substances, which are able to revive even the most badly damaged hair.
Thanks to the triglycerides and saturated natural fats this oil contains, it is easily absorbed by hair and skin, the mild vegetable acids work as an antibacterial remedy. This is a great nutrition for thin, split and dry hair but it is not correct to think that other types of hair do not need it.
Every type of hair, even the greasy one needs nutrition at least every now and then. The reason is – frequent washing required by the untidy look of this type of hair damages the natural protective layer on the skin and hair, which can cause dandruff and far more serious troubles leading to the loss of hair.
That's why it is necessary to give your hair the necessary nutrition and one of the best things, which can provide you with it, is the coconut oil!
This video will summarize the effect of coconut oil on hair:
Recommended for
Coconut oil is recommended for owners of thin hair, who would like to give it volume without any heavy styling means. In summer, the oil knows no rivals when it is necessary to revive hair, which was damaged by winds, sunlight and salty water. Moisturizing hair, it returns health to the scalp. It is very important, as long as healthy and strong hair cannot grow on the damaged and exhausted skin.
Barlean's Organic Extra Virgin Coconut Oil
A jar of Barlean's organic extra virgin coconut oil contains pure extra virgin coconut oil and has fresh, light texture and aroma. It is formulated for safe and nutritious application onto the skin and is cold-pressed to provide the maximum amount of moisture.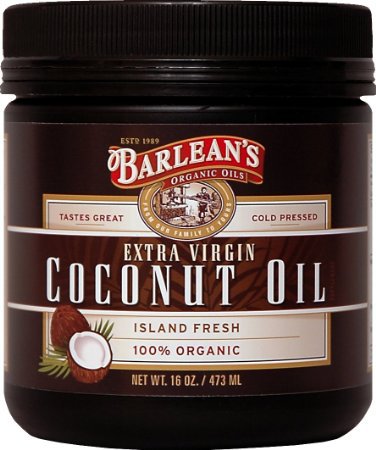 It is also solvent and chemical-free. This is the reason why it is suitable for use on the skin and scalp as well as on the hair.
Unlike other formulations, this product is light and non-greasy which makes it perfect for daily use. Its pure formulation also makes it less likely to cause skin irritations. It works great for maintaining curls for men with curly hair and is a great hair mask for men with long hair as well.
Unlike other products that are more expensive and contain synthetic ingredients, Barlean's pure virgin coconut oil is a great choice for the price. You can buy it here.