Ryan Gosling haircuts have always managed to intrigue his fan base and its still the same! Ryan Gosling is a Canadian actor born on November 12, 1980, in London, Ontario, Canada. He has been nominated for a wide range of awards and has won several of them despite a complete lack of formal training as an actor.
Roles that people are likely to recognize Gosling in include Dan Dunne in the movie Half Nelson and Lars Lindstrom in the movie Lars and the Real Girl. In 2000, Ryan had a role in the movie, Remember the Titans, as a white football player on the first completely integrated high school team in history.
His hairstyle at the time was a medium – short cut that left extra length on top that was razor cut to provide texture and body. His face was clean shaven, as was the custom among teens.
Today, Ryan wears his hair in a buzz cut style with only a small amount of longer hair on the top of his head. Here, the added length is negligible. This is an extremely easy hairstyle to take care of, though it could be considered high maintenance because of the need for frequent trims.
In addition, he wears a mustache and a goatee, which changes the appearance of his facial features somewhat and gives him a slightly youthful appearance compared to his actual age.
Ryan Gosling's Iconic Hairstyles
Following are the popular Ryan Gosling haircuts & styles that were popular among his fans!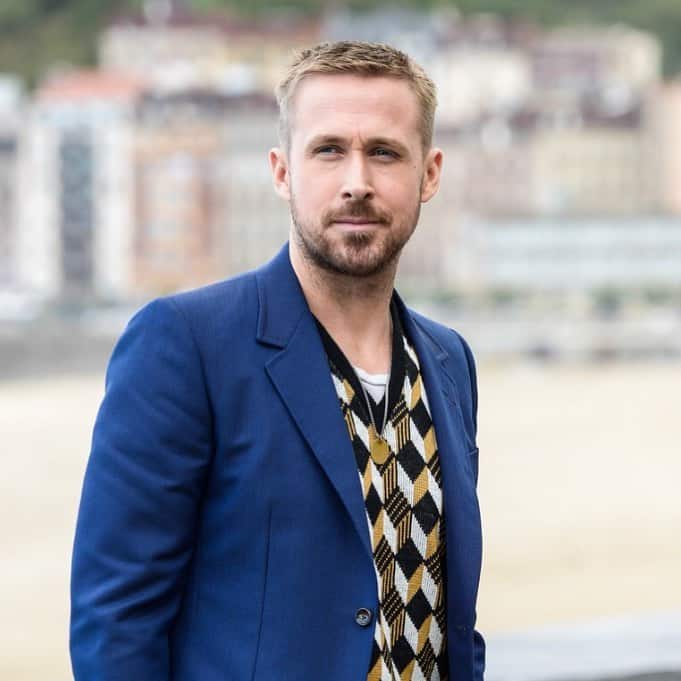 Having the sandy brunette hair can give you a dull look, but if you have a styling sense just like Ryan Gosling you can take your haircut to the next level! Taper the sides and back of the head and turn the top hair into a crew cut for sharp features. Grow unkempt stubble for a bold and confident appearance.
Well, we already kenned that it will become harder for you as well, to take your eyes off from him in this stupendous, classy attire. To get this Ryan Gosling hairstyle, taper the sides of the head to give prominence to your relatively long hair on top.
Style the top into a comb-over hairstyle with a modern twist. Club up the hairstyle with light stubble to get handsome hunk features.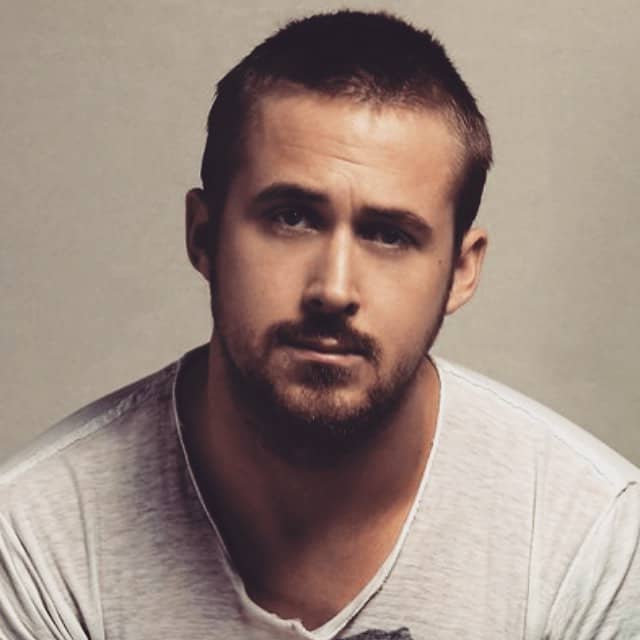 Want to take a break from long hair and hairstyling efforts? Long buzzcut would be the right option for you. But, to get the exact hair look as Ryan Gosling carrying, give equal consideration to the length of head and facial hair. It requires low maintenance and looks ultra-cool when paired up with a beard.
4. Slick Back and Mustache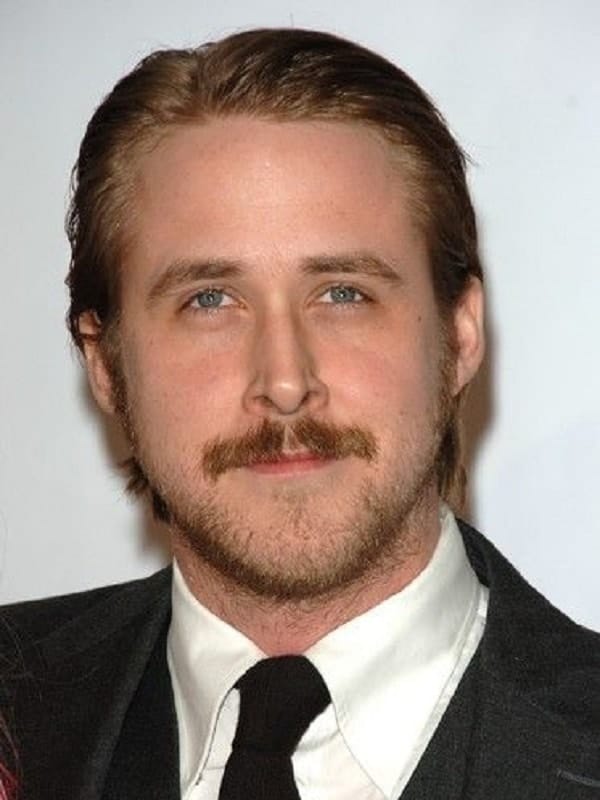 If you want to make a statement through your looks then, wear a slick back and grow a mustache. Side part the hair and style it into a slick back hairstyle after applying pomade. Chevron mustache and light stubble exaggerate the machismo of guy's personality. One of the most famous Ryan Gosling haircuts.
Ryan is undeniably rocking with the blond haircut that he adopted for his film "The place beyond the pines". The charm of this Ryan Gosling's short hair look lies within its messy appearance. To make it edgy, you can push forward the hair like a fringe/bangs hairstyle while 5 o'clock shadow beard will maintain the unkempt feature of the whole look.
6. Ryan Gosling's Wild and Young Look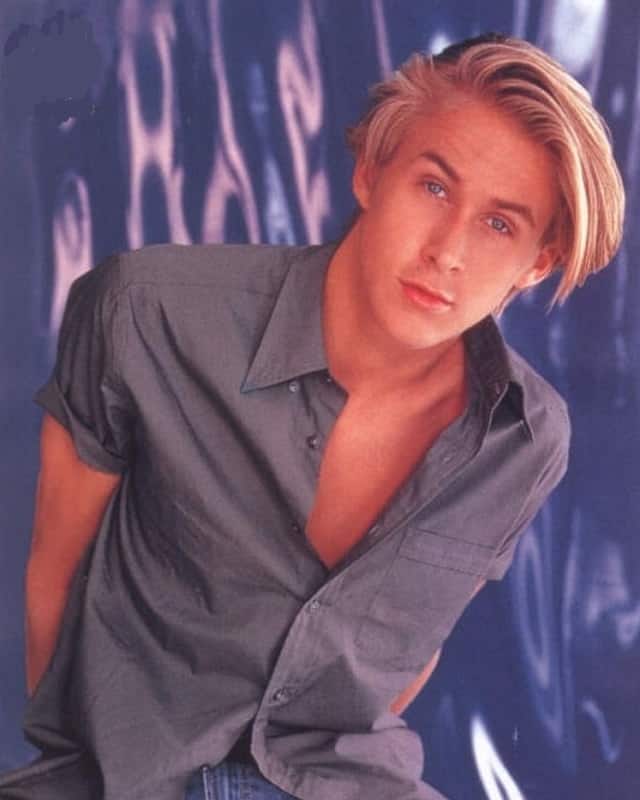 Got enough ideas of matured and classic haircuts of Ryan Gosling and want to see him in an effortlessly styled hairstyle that will look perfectly awesome on young guys? Then, this side-swept platinum blonde hairstyle is enough to impress tween guys. It is ideal for medium hair length.
Ryan Gosling hairstyles never ceased to amaze his fan base. So if you are a fan of his you'll love these hairstyles like us too!