Want to tie and style a man bun but confused about how to do it? Well, Man bun hairstyles have been topping men's style charts for a while now, with many celebrities leading the trends.
How to Grow & Tie A Man Bun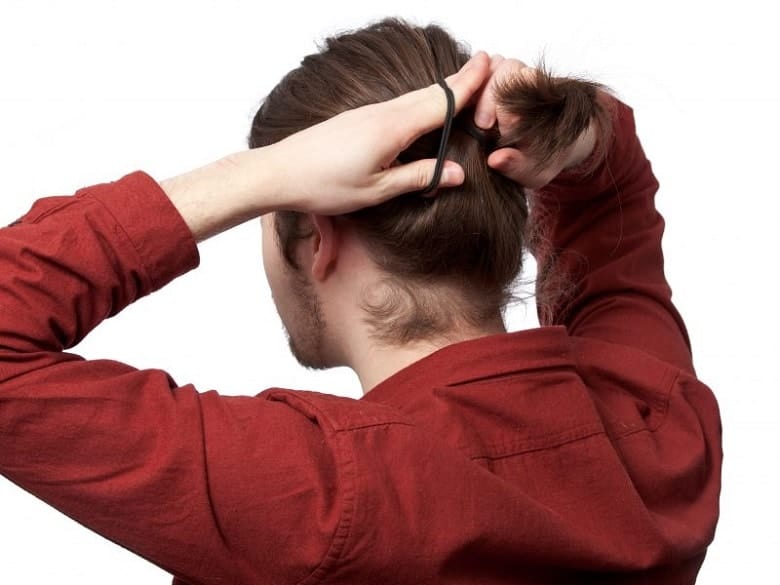 The most basic man bun also needs at least 6 inches of hair. But if you are really keen on a proper one, you need 10-12 inch long hair. Now growing your hair this long can actually take months or even more than a year.
But once it grows that long, tying the man bun is more of a practice. Comb and arrange all the hair together. Hold it like one ponytail and get it all together with a hair-tie. Now when you take it around the hair for the second or third time, roll the hair over it and pull it halfway. There you have the bun ready.
The spot just below the crown is a good place to tie man bun intact. But you can always try out a variety of positions and see what suits you best. Some may be more comfortable tying it around the neck.
Related Posts:
Different Ways to Tie A Man Bun
You can tie your man bun in various ways. The low bun, half-up bun, high bun etc all can look a man look super stylish.
Whether you're growing your hair longer to join the bandwagon, or if you're seeking some new looks to try, here's a simple compilation of 5 ways to style a man bun. First start by growing your hair until it's at least 6 inches long, then get going with these attractive yet easy-to-do styles!
Men's Low Bun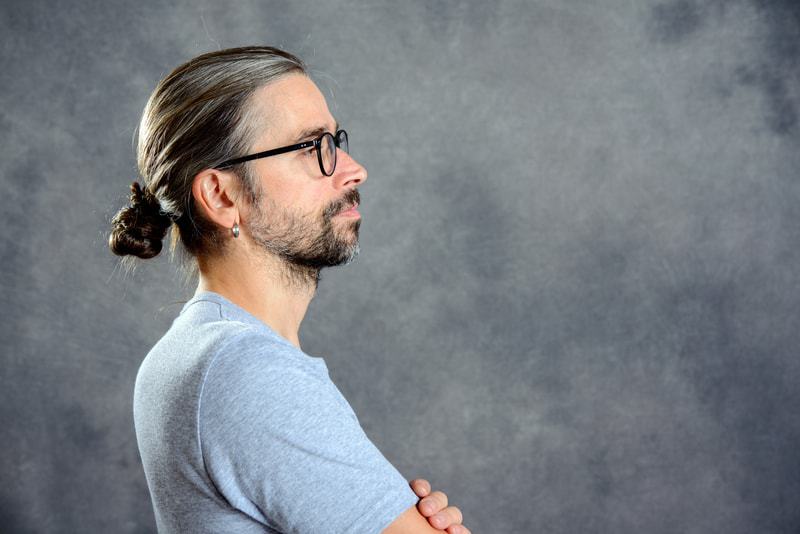 This is a super quick man bun for a carefree, casual look. To achieve the perfect low man bun, first, wash your hair then let it air dry, before running your fingers through or using a wide-toothed comb to gently untangle it. Smoothen your hair towards the nape of your neck, then securely tie it together in a bun.
Half-up Bun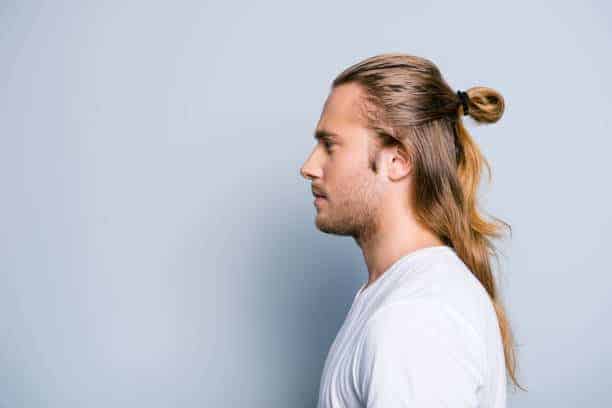 If you have particularly long hair, this is undoubtedly a winner. Rather than trying to bundle all your hair into a giant bun, just leave the bottom half free and instead construct your man bun from the hair on the upper half of your head, and position it at your crown.
Either has a regular bun, or only loop it through once so the rest of the hair trails below. Ensure your hair is clean for a classic hipster vibe.
Loose High Bun Hairstyle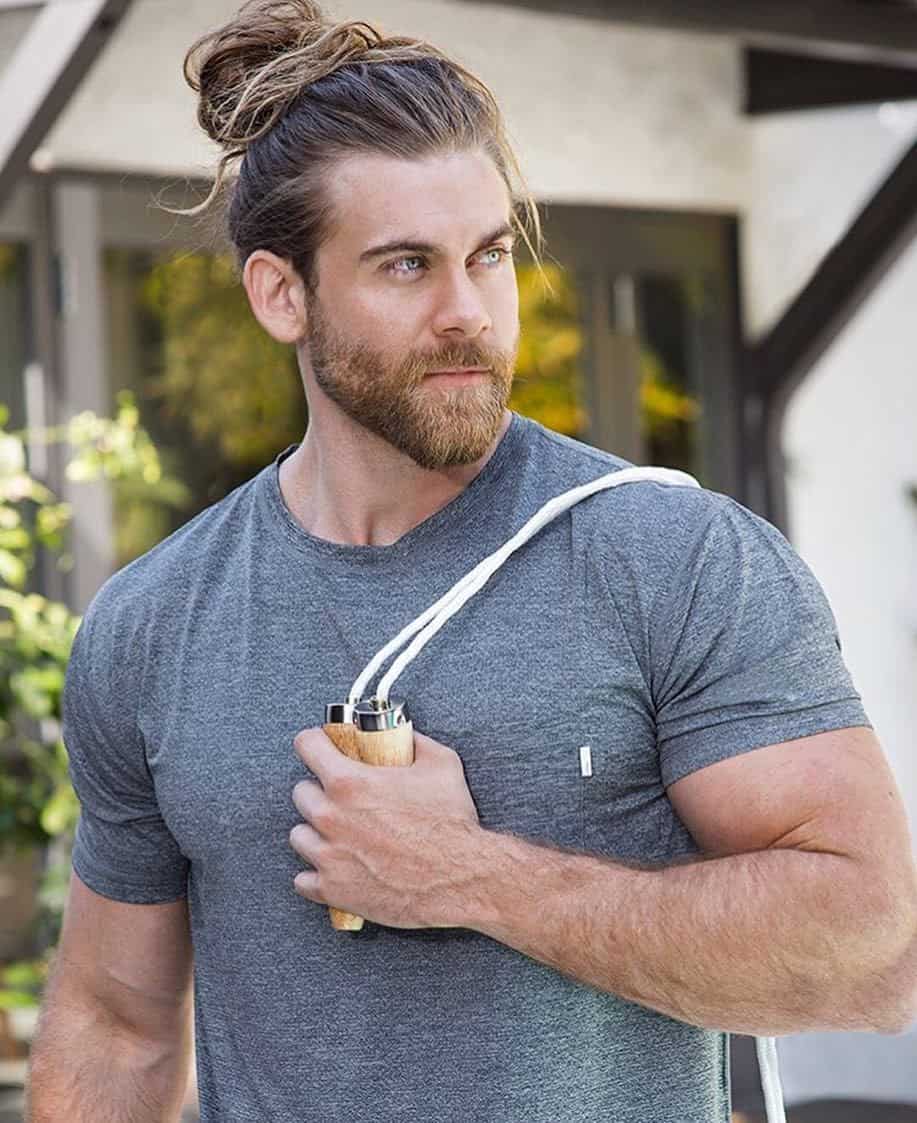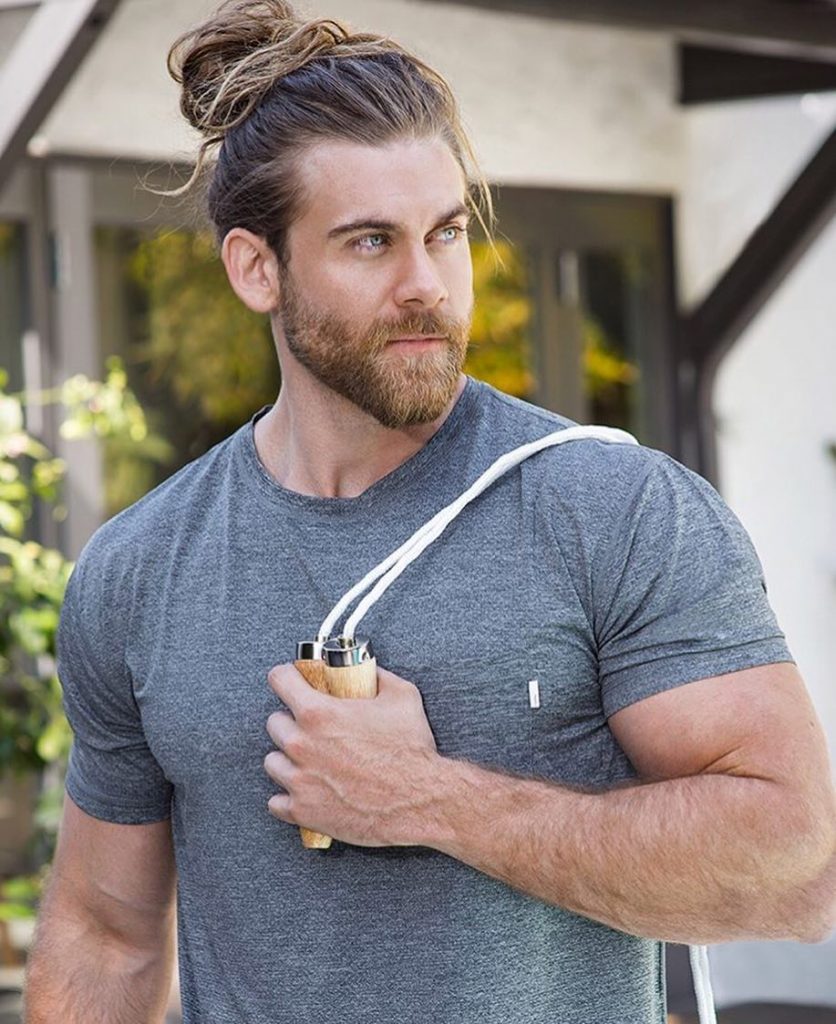 The loose high bun is probably one of the most popular ways for men to arrange their longer hair, as it's a timeless yet stylish look. Use your fingers to scoop your hair upwards towards the top back part of your head, before creating the bun. The important step is to then loosen and release some strands of hair to complete this ultra-casual, natural look.
Top Trending Black Men Hairstyling Ideas
Top Bun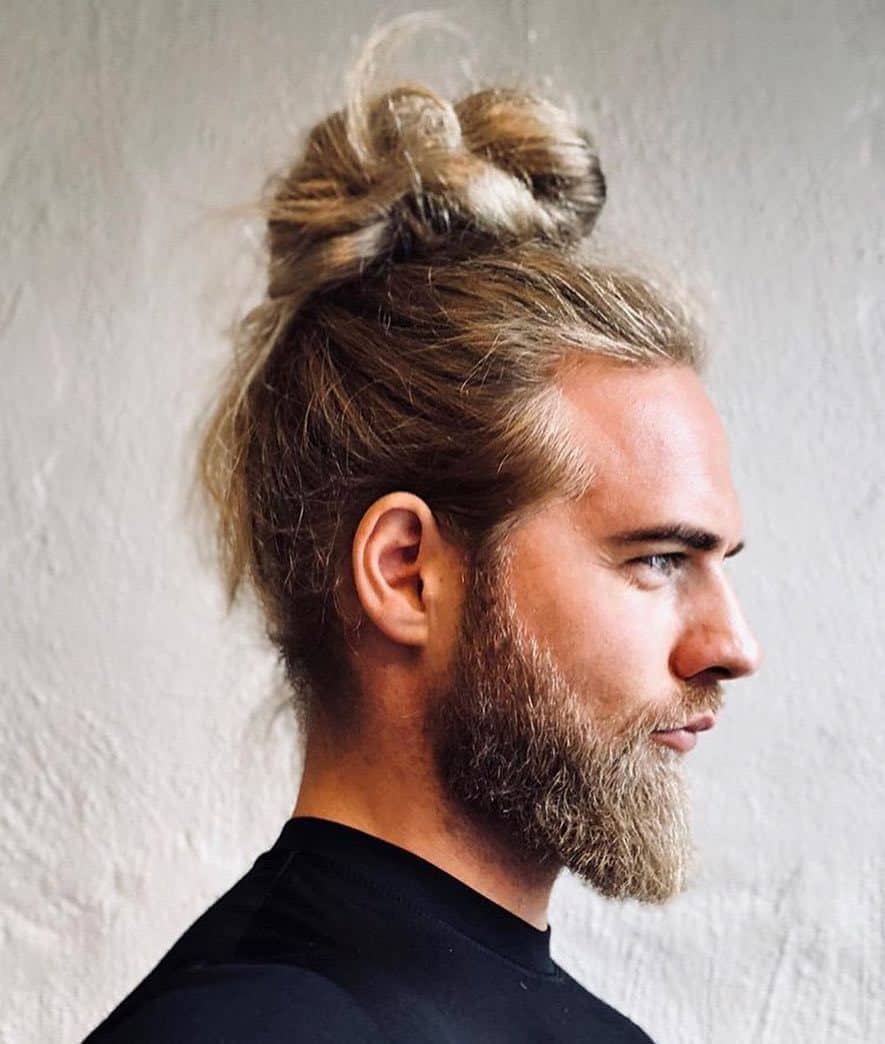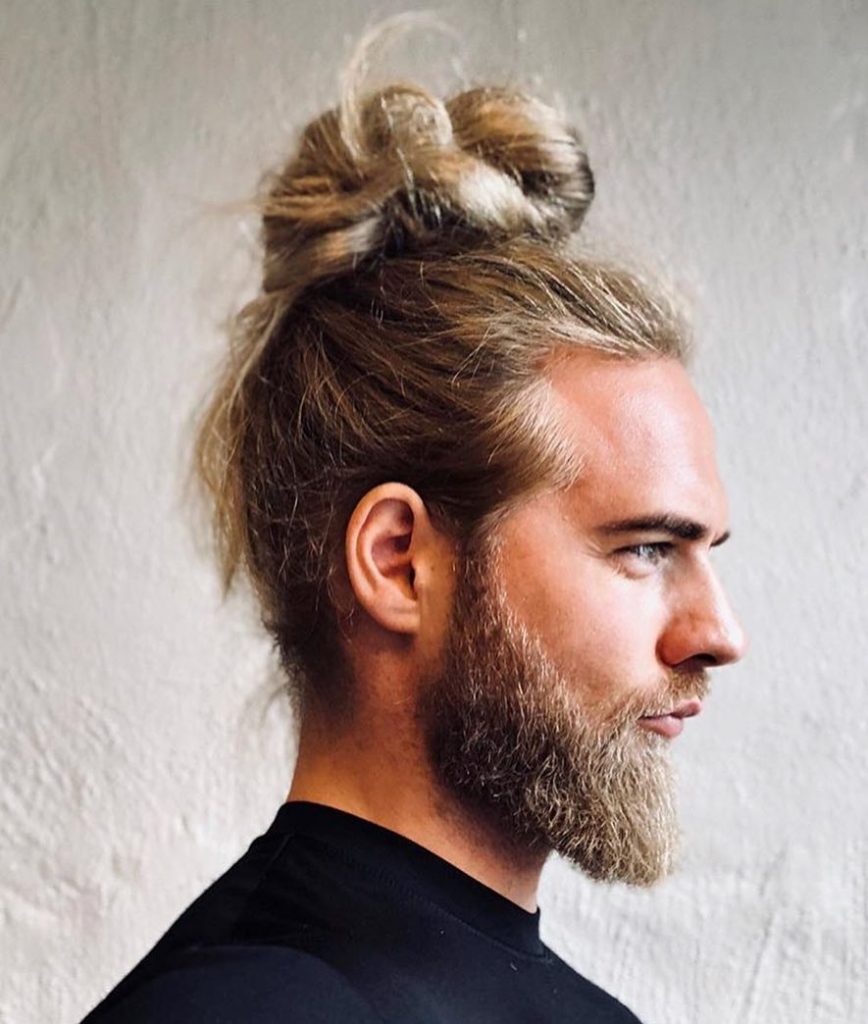 This is a great style if you have thicker, more voluminous hair, but also works really well with thinner hair too. Use a brush or comb to help direct your hair upwards towards the top of your head, before bundling it together in a bun.
Loop it around a couple of times if necessary, and ensure that loose strands are directed downwards at the back of your head, to maintain a clear look from the side and front.
Recommended Read:
Tidy High Bun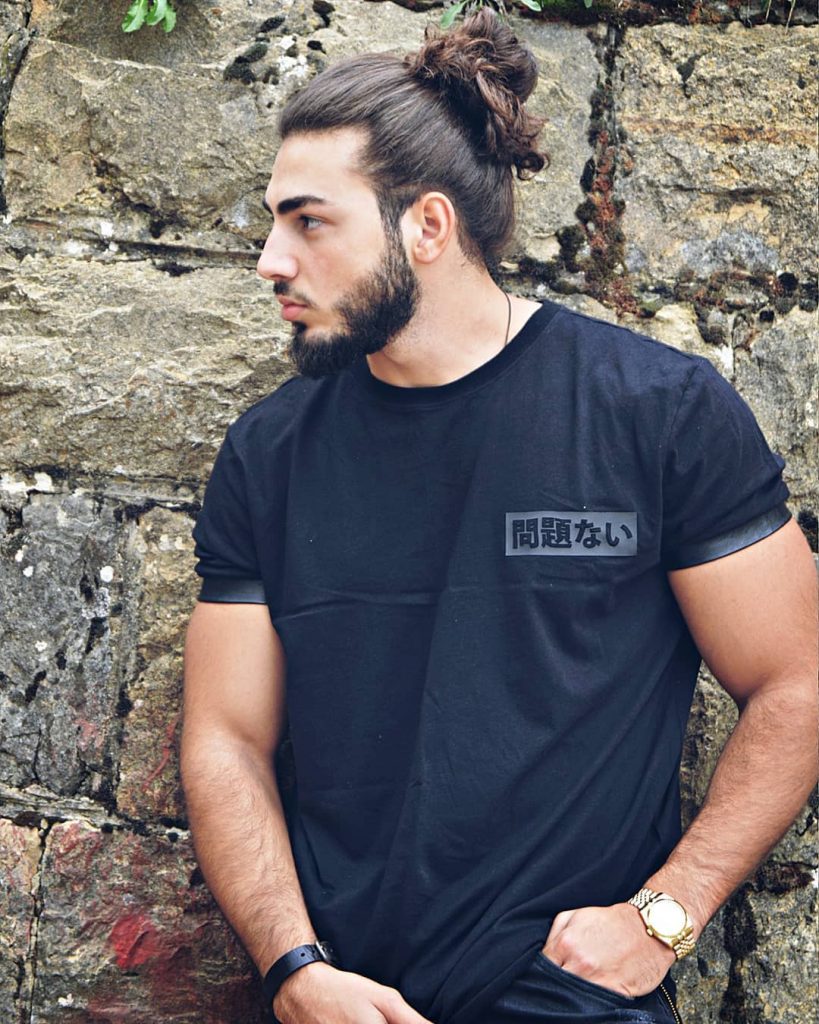 Not a hair out of place framing your face which probably also features a well-groomed beard. The tidy high bun is a favorite among those who want a clean, masculine look for their man bun. Use a brush or comb to ensure your hair is free from knots, and tidily directed upwards into a high bun. Feel free to use a dash of hairspray to ensure your look stays perfect all day long.
The below video tutorial on how to tie man bun can help you get the perfect look:
Consider these top trending man bun haircuts and hairstyles to spruce up your current look and get admiring eyes looking your way! Whether you consider yourself more hipster or classic, the man bun is a versatile look that will definitely stand the test of time.