Wanna try a curly haircut in 2019? That's exactly we are going to explore what curly hairstyles for men are on trend this year!
Curly hair looks great on men of all ages, but it can be difficult to manage and tame. Many men with curls consider the texture of their hair to be a curse, but actually, your curls give you the opportunity to find a really original and fashion-forward look that is just perfect for you. It doesn't matter whether your hair is short, long, or somewhere in between, there is a curly style to suit you.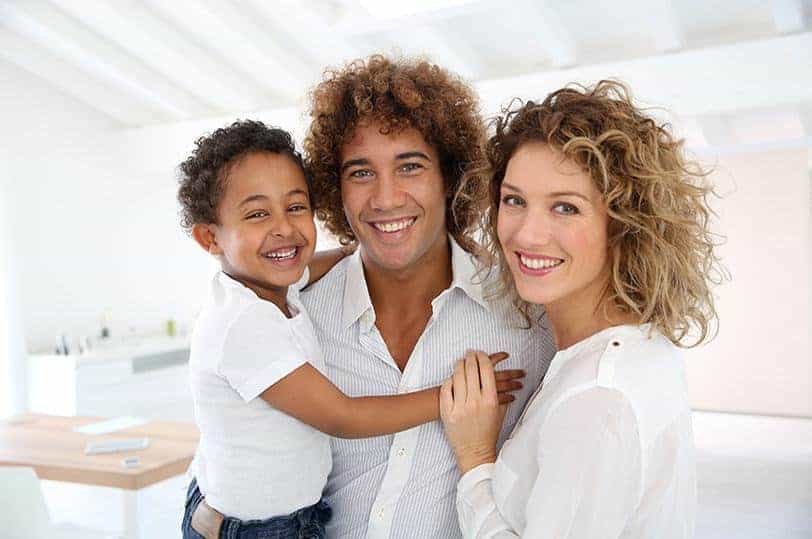 Types of Men's Curly Hair
Curly hair has some variants. Some people try to embody wavy and coiled hair into the types of curly hair. Well! These are not pure curly hair but can, of course, be considered a close relative of curly hair. That's why wavy and coiled haircuts are discussed under the name of curly hair.
However, curly hair is of many types depending on the length of each curl. As curly hair grows long making curls throughout its length, different curly hair differs because of the different length of each curl.
Curly hair is divided into 5 types. The first type of curl takes 2 to 3 inches to form a curl. Second, third, fourth and fifth ones take 1 to 2, 0.5 to 1, 0.125 to 0.5 and up to 0.125 inches respectively to form a curl. That's why people look different despite having curly hair.
How to Get Curly Hair
If you have naturally curly hair, there is no need to impose any external force to make the hair curly. But, if you have straight hair and want to turn that into curly hair this tutorial is for you.
The process is so simple. At first, apply a sea salt spray all over the head making sure that the spray reaches to the roots of the hair. Sea salt spray is a texturizing spray that helps to get a great hold and natural looking finish. Then, put all the hair forward on which you are going to apply the process of making curls. Scrunch and lift the hair just like the video shows.
Now open the nozzle of the hairdryer and let the hair dry while crunching and lifting hair. Use your fingers to make the hair more curly. At this point, the hair will follow the path you're guiding this. So, this crunching and lifting are very important. One can apply more sea salt spray for a better result.
How to Grow Curly Hair Long?
The first thing to do while having long curly hair is to not have random cuts without proper planning. If you determine to grow curly hair long, let it grow without any interference. When the hair reaches the required length, find a compatible and stylish cut so that the long hair looks great. Keep the hair healthy by using proper hair styling products. Avoid any sort of low quality and wrong products. Thus, let the curly hair grow long and healthy.
How to Style Men's Curly hair
The first step of styling curly hair is preparing the hair for further styling. Apply the products on semi-wet hair. Too dry hair or too wet hair, both type of hair compromise the performance of the products. Step 2 is styling the hair. To do this, one has to choose the right styling products depending on the hair length, hair texture, hair pigment, styling objective. A liquid pomade will help the hair to be guided to the target style. Make sure the pomade is applied to the hair evenly.
Use a comb to distribute the pomade to the further areas. Apply more liquid if needed. Comb the hair carefully to train the hair and guide it to the way you want. Let the hair air dry. Then seal the style with a good hairspray.
Maintenance
Check the following list of some handy tips to maintain men's curly hair.
Protect the hair while you are sleeping. Wrap the hair and use a satin pillow to get rid of any trouble.
Keep the hair moisturized regularly with products of good ingredients.
Use a wide-toothed comb to detangle the hair.
Limit the use of direct heat to the hair because heat causes damage and breakage to the hair.
Deep condition the hair at least once a week.
Don't touch the hair unnecessarily. It leads the curl to frizz.
How to Wash Curly Hair
Not all people have curly hair, most especially the men, but if you happen to be a guy with curly hair, how do you maintain your hair? Probably, you are having a difficult time managing it, right? Indeed, the hair is way more challenging to maintain as compared with a straight hair, but the only secret there is through proper washing. If you are having a challenge managing your curls, you can make use of these some helpful tips.
here are so many simple ways on how you could wash your curly hair. You can easily do this at home, and there is no need to spend too much money on salons just to keep it healthy.
Choose the Right Shampoo
Curly hair tends to get dry easily. Therefore, shampooing with less lather is good and advisable. The best shampoos are those with no sulfate ingredient because they are natural and safer. When you choose to apply a sulfate shampoo, it could be detrimental to your health and the environment.
Check out the two recommended hair cleanser brands for curly hair: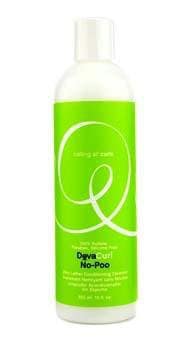 It is a gentle solution for unmanageable and frizzy curls. This no-poo cleans and conditions the scalp well and treats damaged and dry hair. DevaCurl comes with a refreshing scent of Turkish rose and peppermint. It is also 100% sulfate free, so it is very safe to use.
Hair One Cleanser and Conditioner with Argan Oil for Curly Hair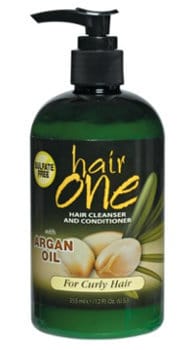 The product cleanses and conditions the hair and scalp, improving the overall health of your hair. It contains argan oil which can help moisturize hair, repair damaged hair follicles, and tame frizzy hair.
Warm Water or Cold Water?
Warm water can open the pores and remove dirt. But, it also reduces oil and makes your hair frizz. In another side, cold water can close pores, reduce frizz, and increase shine in your hair. Therefore, you should use cold water to wash your hair, unless you want to remove dirt on your hair then use warm water, after that use cold water to rinse out shampoo or conditioner. You can both use warm and cold water for your hair, as long as you apply it accordingly.
Use Your Fingertips to Put the Shampoo and Massage the Scalp
If you have long hair, hang down your hair (head upside down) so the shampoo can flow down from the scalp to the tips of the hair. Massaging the scalp using your fingertips will clean your scalp and remove the dirt and dandruff.
Untangle Hair
If you need to comb and untangle hair, comb it using your fingers, a wide tooth comb, or curly hair pick gently.
Squeeze Out and Towel Dry Hair
After washing your hair, squeeze out excess water, and towel dry the hair using a soft towel. Avoid drying your hair with a towel because this will just destroy your hard work. The surface of standard towels can disrupt the cuticle layer and separates the natural clumping of the curls; so it will make the hair become frizz. Choose a towel that is soft and has high levels of absorbency. The best towel to use in removing excess water is the microfiber towel. Cotton t-shirts can also be a great alternative because they cause fewer frizzes to the hair.

Aquis Microfiber Body Towel
Apply Your Styling Product and Let the Hair Air Dry
In order to keep the curls beautiful, enhance it by applying your preferred styling product to add moisture and definition to the hair. Apply the product using your fingers, then scrunch up some twirl sections around your finger to achieve more defined curls. Avoid using hair dryers, just let the air to dry your hair.
Do not Shampoo Everyday
Shampoo your hair between 3-6 days depending on your daily activities and daily styling. In between, wash your hair using dry shampoo, just conditioner, or just water.
With these useful tips on how to wash curly hair, you can certainly maintain a curly hair that is always healthy, clean, and very easy to manage.
Curly hair Vs. Straight Hair
There is s debate going on which type of hair girls like the most. Well! It depends on the personal preference of every individual. On average, girls like a wavy haircut which is not too much straight and too much curly. And, there is actually no clash between curly and straight hair. Both types of hair look stunning if the styling is done correctly.
If you have a square or round face, curly hair will suit you the most. And if the shape of your face is something like the triangle or diamond, go for the straight hair.
Both types of hair have different appeal to different people. Even it happens that some people like both of them and turn their straight hair into curly and vice versa at times to get the glam of both these styles.
Men's Most Popular Curly Hairstyles
Curls definitely take more maintenance than straight hair, and they can also be much harder to cut. It's important to find a hairdresser who has experience in working with curls and knows how to cut them without ruining their texture. If you have curly hair and are looking for a little inspiration then we've got the best 41 haircuts for men with curly hair available right now:
1. Curly on the Top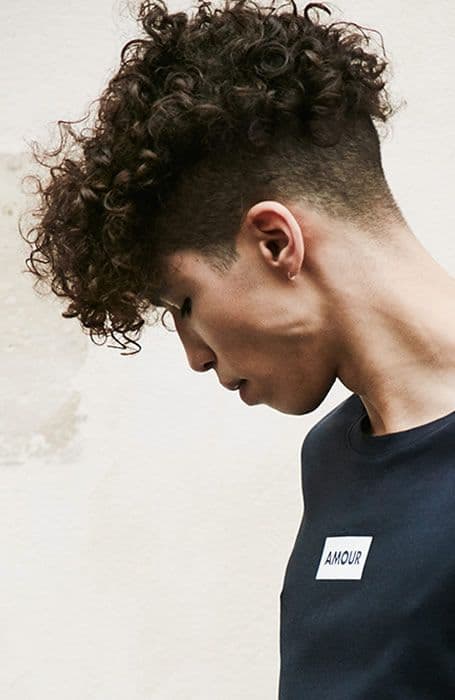 Keep the hair off the top curly and trim the rest like a fade cut or anything you like. This will allow you to have amazing curly hair shining on the top.
2. White Guy with Curly Hair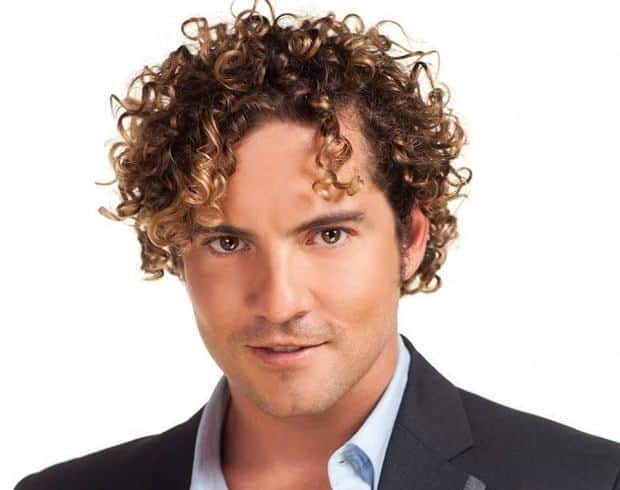 Originally, black people tend to have naturally curly hair. But, it's not unusual for the white guys too. White guys too have naturally curly hair and some people also turn the straight hair to curly sometimes.