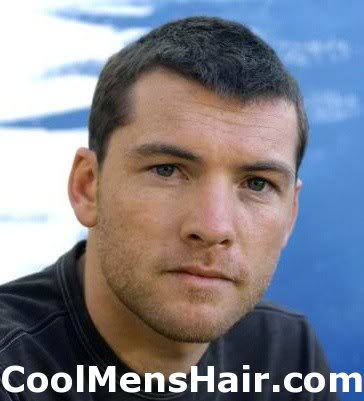 Sam Worthington hairstyle.
Sam Worthington
is an Australian actor who was actually born in Surrey, England. He was born with the name
Samuel Henry J. Worthington
on 2 August, 1976. Worthington was active in Australian film for over a decade before he caught the attention of Hollywood.
Recently he has starred in such films as Terminator Salvation, Avatar, and the recent remake of the film, Clash of the Titans. Here, we are going to look at Sam Worthington hairstyles.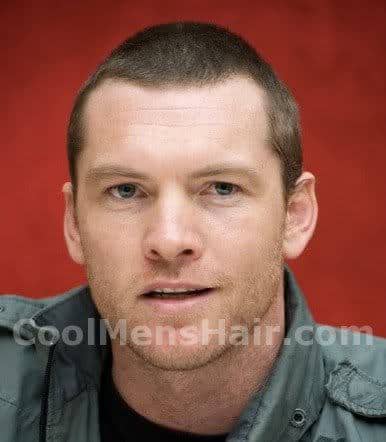 Sam Worthington buzz cut hairstyle.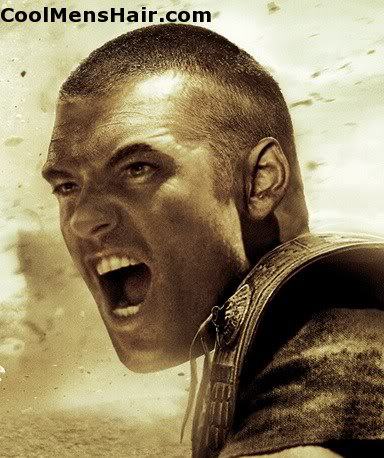 Sam Worthington buzz cut in Clash of the Titans
Sam is a man who likes to keep his hair short. However, he is open to different cuts and style techniques that fall in the short hair range. In the movie
Terminator Salvation
and
Clash of the Titans
, he wore his hair in a
buzz cut style
that was created using a #3 guard. The sides and back were tapered slightly.
Sam Worthington crew cut hairstyle
For the movie Avatar, he had a
crew cut
in order to stay in the character of a
military man
. This is a very simple style that requires little to no maintenance until the hair has grown out some. To keep this style for more than a month or so, the hair must be cut fairly often.
Sam Worthington short textured hairstyle
More recently, he has been seen with his in a style that has been called
short formal
. The hair is
layered
and the ends are
razor cut
to provide added texture. To vary the style, he can add wax and pull the hair into spikes with his fingers or he can simply let it lie where it will for a slightly messy look.
Brushing the hair forward and straight produces a hairstyle that any professional man would be glad to wear to work in his office. For even more variation, Sam has let his whiskers grow to about three or four days' growth. He can maintain this level of facial hair using a standard beard trimmer with the right guard.