The mushroom haircut is also known as the bowl cut. The hairstyle is cut short on the sides and back, but kept long on the top, looking as if someone placed a bowl on the head and simply cut around its shape.
Men's Mushroom Haircut Ideas
This hairstyle works for every hair type, curly or straight, long or super short. And rather than wear it in the typical traditional way, these updates give it a fresh glow-up your friends will be totally envious for!
Check out these 12 mushroom haircuts for men. We know you'll love them!
1. Curly Mushroom Haircut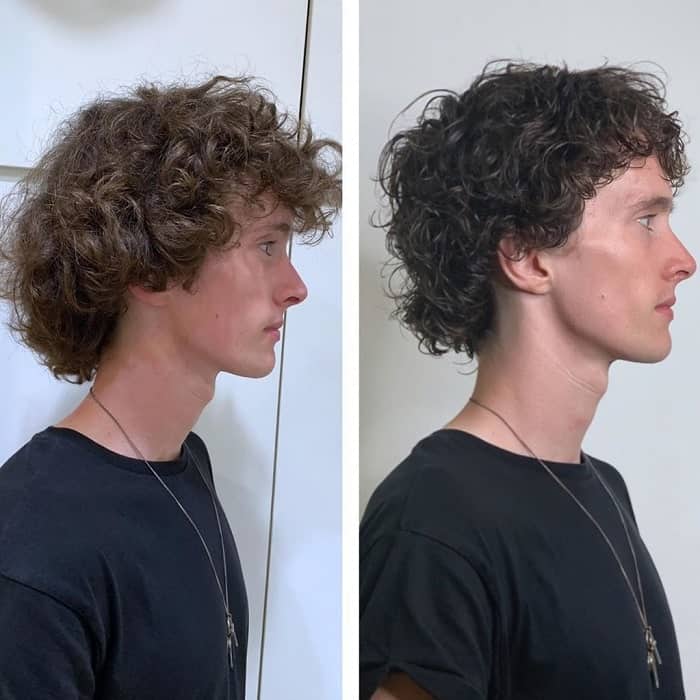 A curly mushroom cut can be worn wet or dry but definitely looks more polished with a bit of mousse to help hold curl.
2. Mushroom Cap Haircut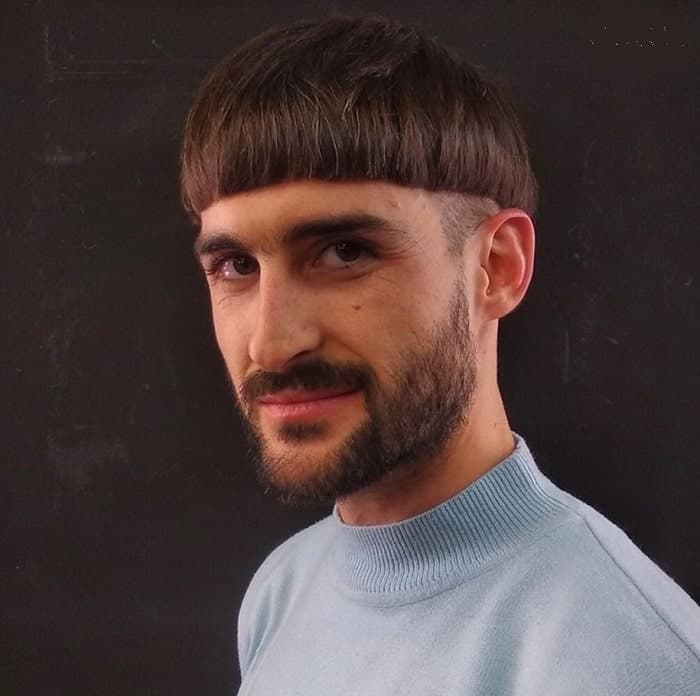 On straight brown hair, this mushroom cap haircut stops right in the middle of the forehead and follows all around for symmetry.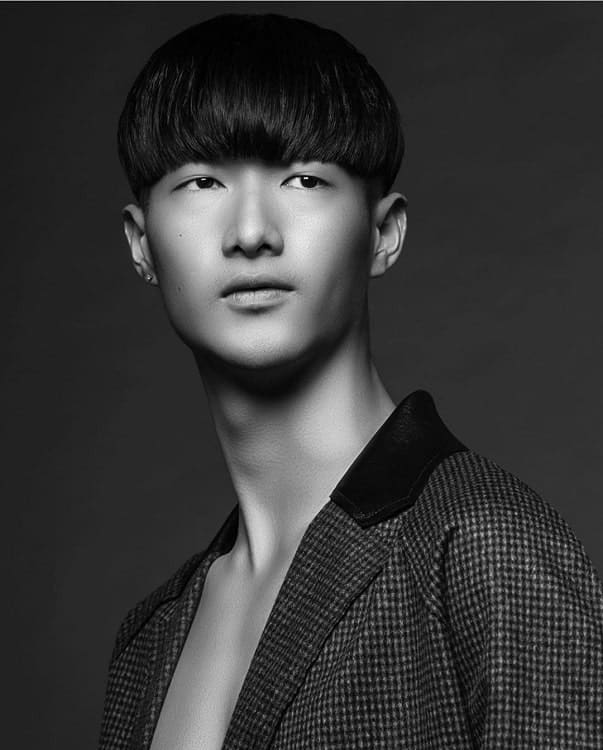 A 90s mushroom cut is a hot way of reminding everyone of their favorite boy band member. Maybe you're the long lost addition?
4. Mushroom Fade Haircut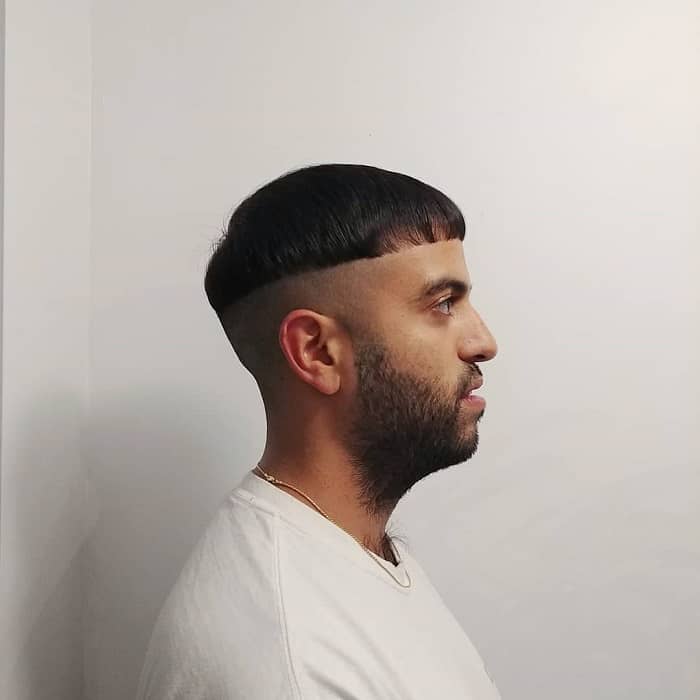 This mushroom hairstyle features a blunt cut all around the mid section of the head and a fade from the middle down. Facial hair keeps it from being too "baby faced."
5. Long Mushroom Haircut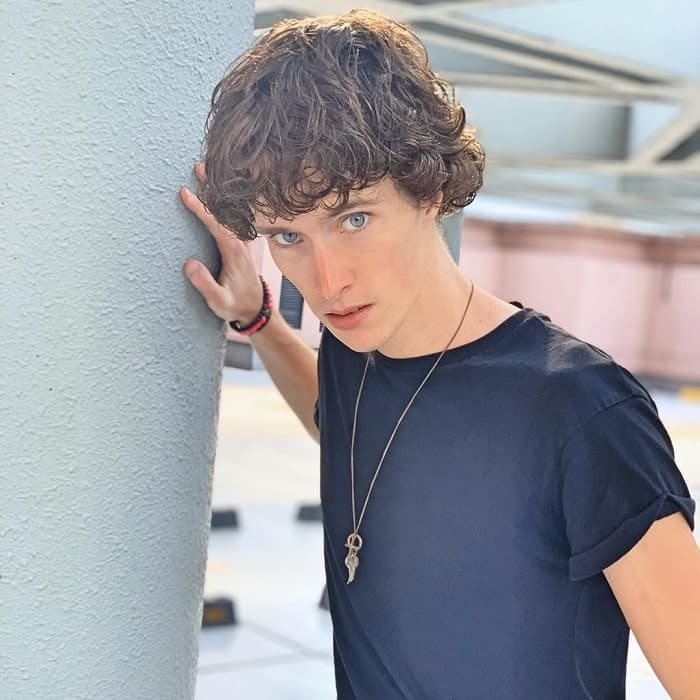 A long mushroom haircut is a great option for men with curly hair. Let the length reach ears and eyebrows and shape curls with style creme.
6. Mushroom Haircut + Undercut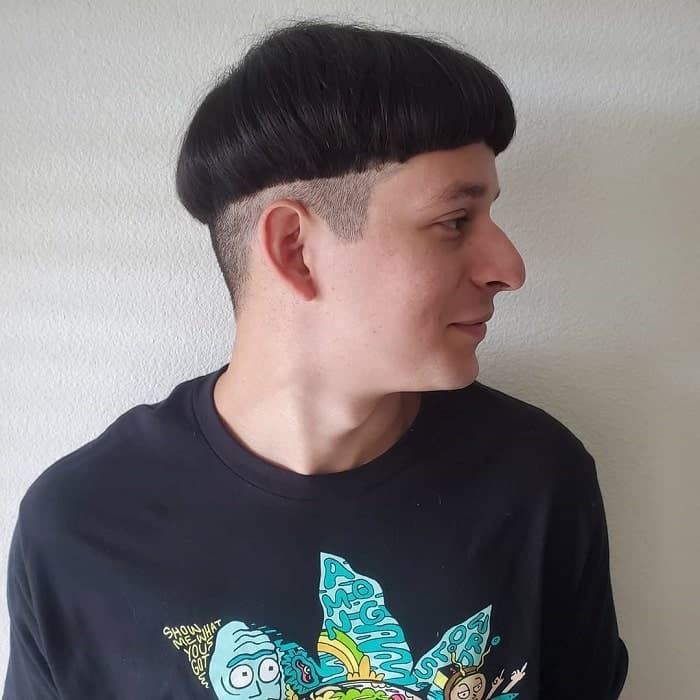 To give the mushroom haircut an edgy update, ask for an undercut. It'll keep hair neat off the neck and help shape your overall look.
7. Blonde Mushroom Haircut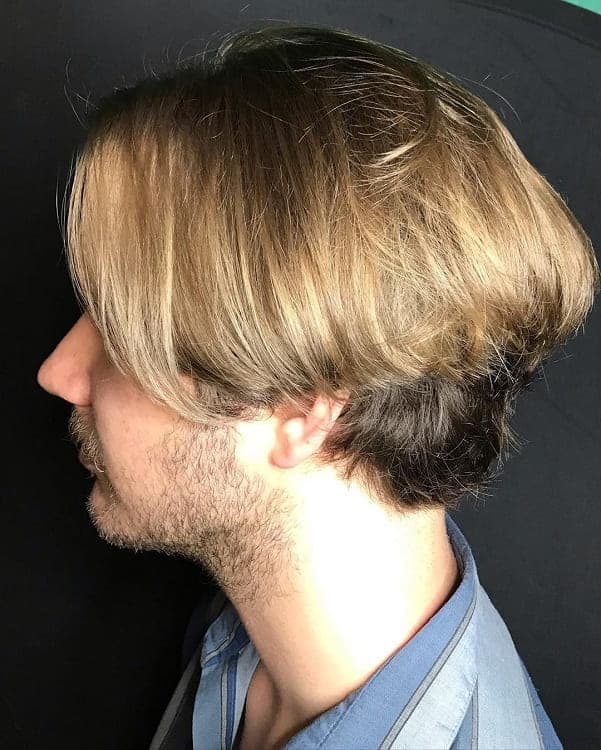 Johnny Depp would approve of this blonde mushroom haircut, which he's rocked several times over the years. A thick top with blonde color really brightens up the face.
8. Mushroom Cut for Asian Men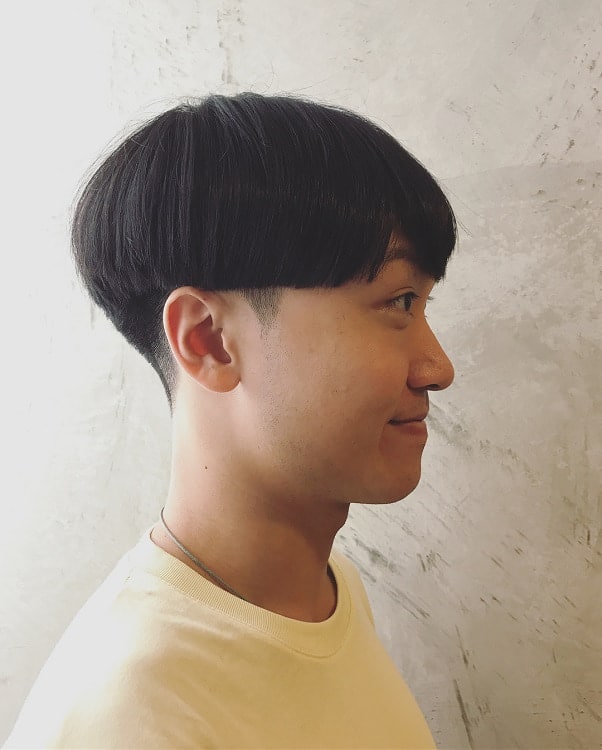 For Asian men, instead of the typical straight haircut, a blunt undercut with a small shaved sideburn and undercut will give you new perspective.
9. Short Mushroom Haircut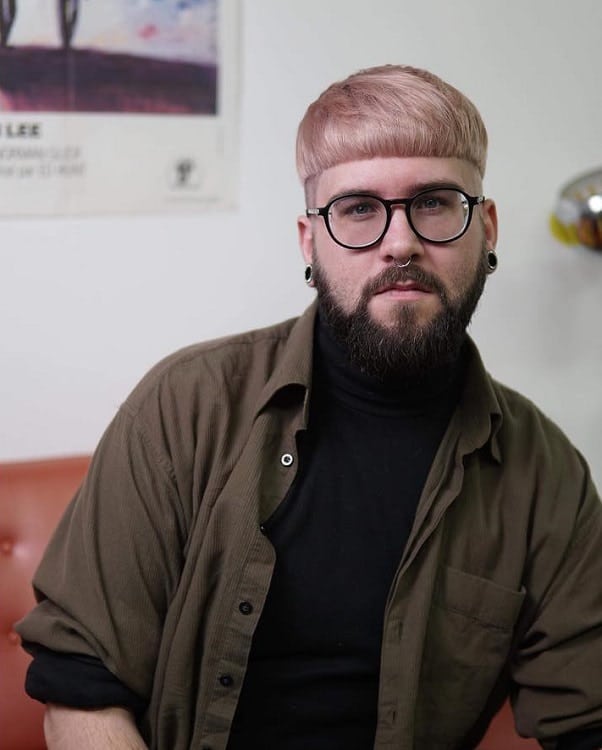 A short mushroom haircut brings all the attention to the eyes, so glasses-wearers take note! Add blonde hair color for something different.
10. Wavy Mushroom Cut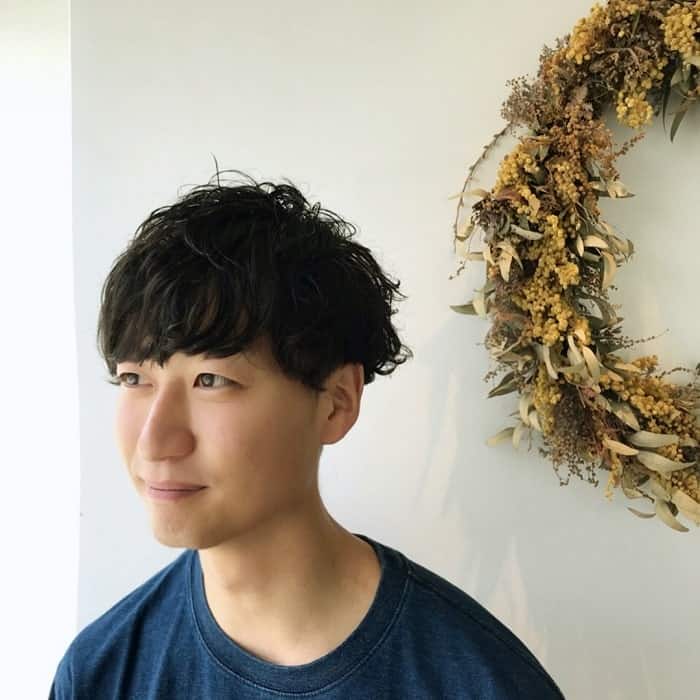 Instead of a blunt cut, this mushroom hairstyle features layered wavy hair, perfect for men with thin hair desiring body.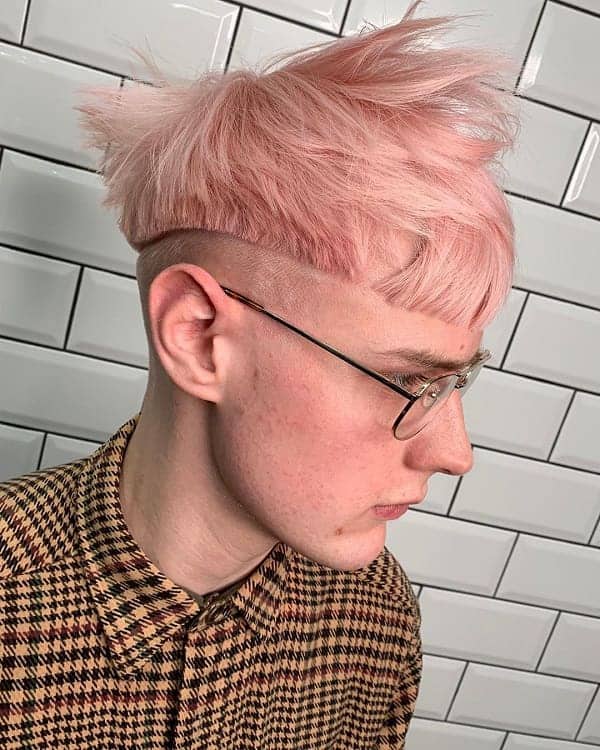 A low taper fade and pastel pink are all you need to style up a mushroom cut for a hipster take on the popular look.
12. Mid-Parted Mushroom Cut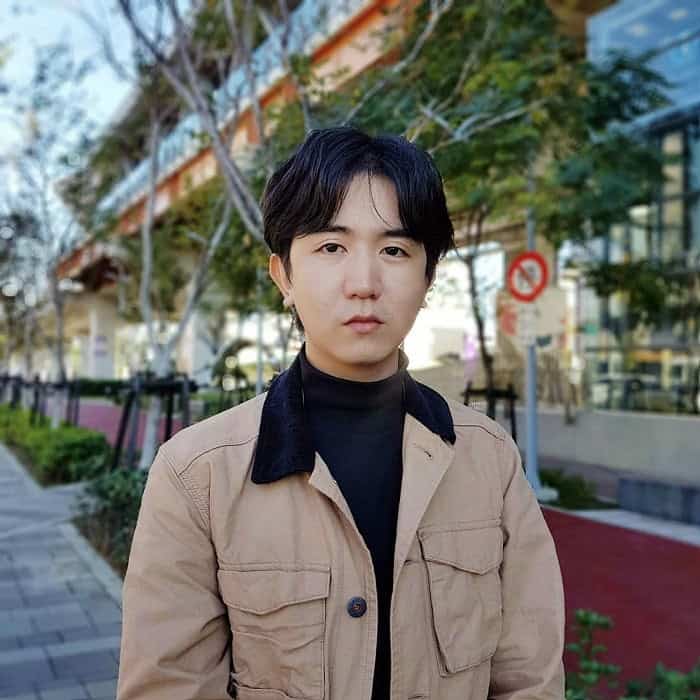 While other mushroom haircuts feature that blunt cut all the way around, this one shows off a curtain bang to draw attention to eyes. A little product will amp up the texture for the rest of the hair.
When it comes to men's hairstyles, the mushroom haircut is making a comeback. Make sure you're in on the trend with one of these 12 styles, whether it's a low taper fade mushroom cut, a mid-parted mushroom cut, or one of the other modern choices.