Matt Damon is one of Hollywood's hottest actors. Matt Damon's haircut got popularity after his movie The Martin. It features short tapered hair on sides and back of the head and relatively long hair on the top.
Matt Damon has been seen in styling his Ivy League cut with numbers of variations that include; side part, brushed up, short bangs, spiky and standard crew cut with a bit tousled front as well. If you lead it towards shorter or faded parameters, it will be called as a crew cut hairstyle.
Damon won multiple awards for his movie, Good Will Hunting & People Magazine named him as The Sexiest Man Alive for 2007. If you have a classic square face with a prominent square jaw, you can try his hairstyle: short clean cut, longer in front, and roundly tapered hair. Glossy pomade can be applied to make your hair wet, & brushed it to the side without a part.
How to Style Hair Like Matt Damon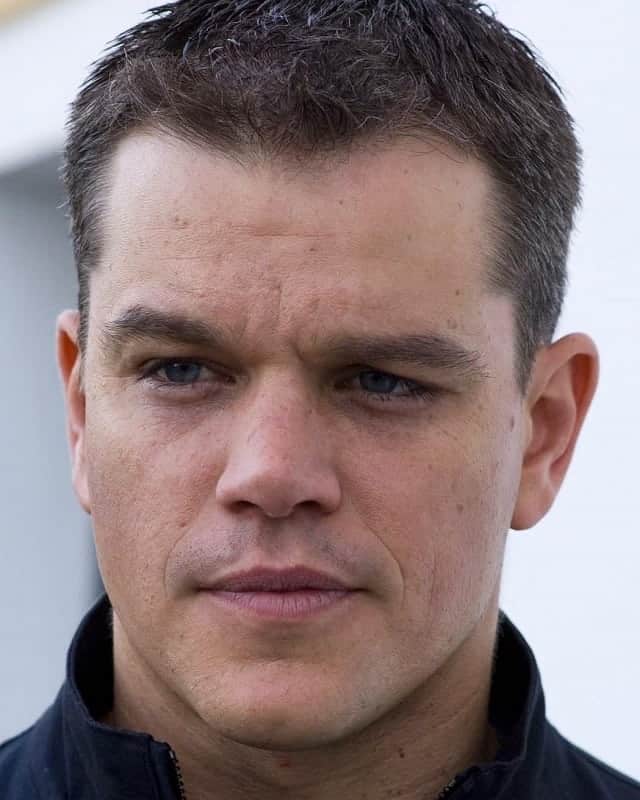 Matt Damon hairstyle is ideal for square face, even round and oval face shape with a strong jawline. Damon hairstyle is known as Ivy League haircut. You can achieve it on short to medium length hair. To get the standard Matt Damon haircut, consider following the below steps;
While getting this haircut, keep the top hair almost 1.5 to 2 inches long. Taper the sides and back of the head with any number from 2 to 5 clipper sizes. You can go for an extra shorter length to achieve an edgy version of the modern crew cut.
Start tapering the top from the hairline, but consider maintaining the length about half inches at the front and one and a half inches from the top. This will help you to create brilliant graduation on top hair.
Now, here comes the styling part! For grooming the Matt Damon hair, use a good quality hair wax called butch hair wax.
Style the top hair with a comb or simply with the help of fingers. You can create a classy side part or brush up the short bangs to get a cool look.
Popular Matt Damon Hairstyles
Here are the two most iconic hairstyles that Matt Damon made his fans go crazy over!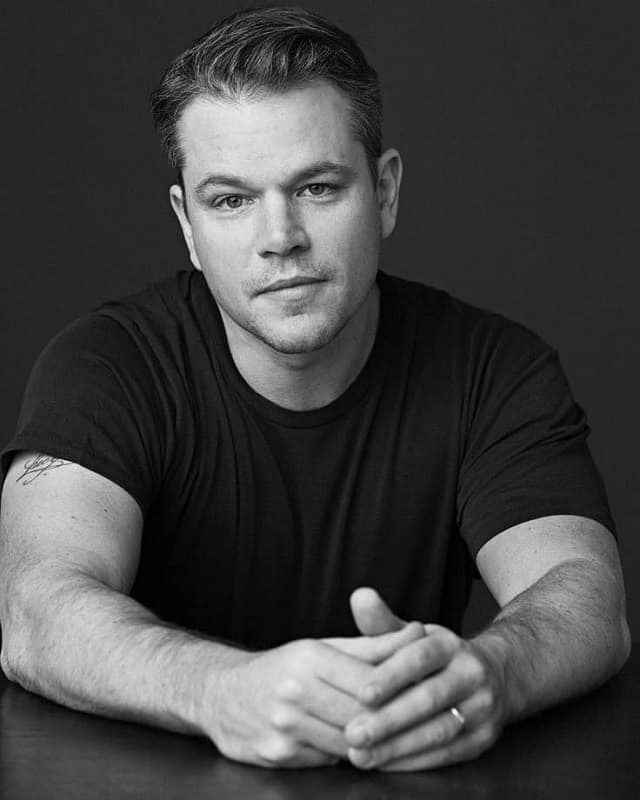 You can turn the front bangs into short pompadour hairstyle as well for a gentlemen appearance, as shown in the image!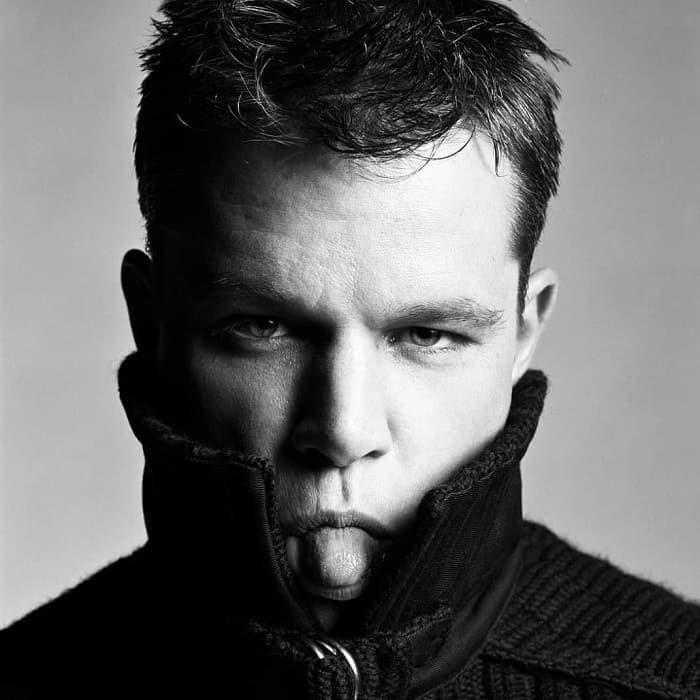 No, it's not enough yet! You can try another version of Matt Damon haircut which is a bad boy messy short hair just like the above image.