What is Square Face?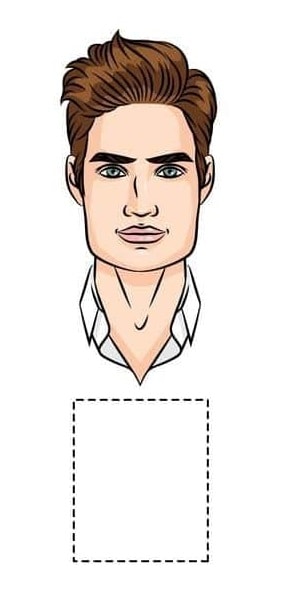 If you have a face that is as long as its wide, then you have a square face. It is defined by a strong and broad forehead with an angular jaw.
A square face is very common. It symbolizes conservative & authoritative people such as managers & politicians. With a square face shape, your main aim should be to give some roundness around your face and soften your strong jawline.
Hairstyles for Square Faces
Short (but not very short) to medium length hair will suit you, especially if the style is rounded in shape. Curly, wavy, and layers can also soften your square face. Styles with height at the crown will work in your favor, as it can make the face look longer.
Right Eyeglasses for Square Faces
You can soften a square face by wearing oval frames. Eyeglasses frames with more width and less depth also suit you.
Hairstyles to Avoid
Avoid straight heavy bangs on your long hairstyles as this will accentuate your jawline and squareness. Very short traditional flat tops with sharply edged sides will also accentuate your squareness.
Male celebrities who have a square face are Matt Damon, Brad Pitt, Leonardo DiCaprio, Arnold Schwarzenegger, and Charlie Sheen.