There is no doubt that afro hair could possibly be one of the sexiest hair types in the world. However, afro kinky hair requires great care and maintenance to maintain the hair quality over time. Curly weaves are more prone to tangling, matting, and knotting. Proper care of your hair will allow you to achieve the best results for your hair. Here are some of the easy tips to try to manage and maintain these textured hair.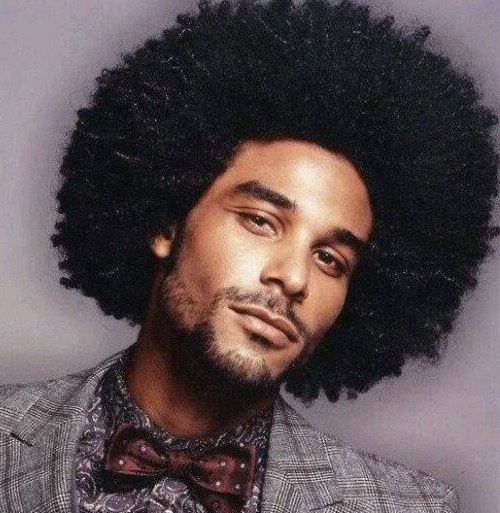 The Washing Routine
Afro kinky hair is more prone to damage and dryness; hence you should wash your hair once in a week or ten days. Most of the shampoos contain sodium lauryl sulfate or SLS as a cleansing agent that removes the dirt out of your hair. However, SLS also strips away the essential oils from your scalp, making your hair dry and rough. Less frequent washing will prevent the build-up of these harmful chemicals on the scalp.
Moisturize and Condition
The key to keep your kinky hair smooth is moisturizing. Apply a high-quality moisturizing conditioner and leave it for at least ten minutes. Make sure you also cover up the tips of your hair with conditioner. This will prevent dryness and hydrate your hair strands. Now wash it thoroughly with water. Use a leave-in conditioner to prevent knots. Conditioned, moisturized hair is smooth and easy to style.
Use Hot Oil Treatment
Another important component of your kinky hair regime is hot oil treatment. Treating your hair with hot oil once in a month adds additional moisture and elasticity to your hair. Massage your hair gently with slightly warm oil. Use your fingertips to evenly spread the oil onto the scalp and hair ends. Cover your hair with a shower cap and leave it for half an hour. Now rinse it with clean water. Hot oil treatment nourishes your hair and hydrates your scalp with natural oils.
Buy Your Hair Care Products Wisely
To keep your hair healthy, choose the right hair care and styling products wisely. Most of the hair products contain chemicals that are harsh and harmful to your scalp. Make sure you buy the right products that suit your hair type. Do your best to avoid options that contain sulfates, alcohol, mineral oil or other chemicals. Read the labels and choose ones that contain natural and hair-friendly ingredients. Use a paddle brush, a wide-tooth comb, and a tail comb when styling your hair.
Haircut and Hairstyling
Proper hair styling methods are essential for a healthy afro. Afro kinky hair can be grown up to any extent as long as you desire. If you are looking for a sphere-like afro haircut, then make sure you put in extra care and attention in maintaining the rounded shape of this hairstyle. Make sure you use a wide-tooth comb or brush with natural bristles. Also, you need to ensure you comb your hair carefully and gently to avoid breakage.
Because of its fragile and brittle nature, curly afro hair requires a bit of patience and work. The above-mentioned tips will help you take good care of your hair.