If you grew up in the 1980s then you would surely acknowledge that the Tom Selleck mustache is one of the considered manliest and most popular mustache designs, if not the best, among its counterparts.
If truth is known, this kind of mustache styling is regarded as among the most well-known and macho mustaches in history not only during Tom Selleck's time but also before and up to now.
The Emergence of Tom Selleck Mustache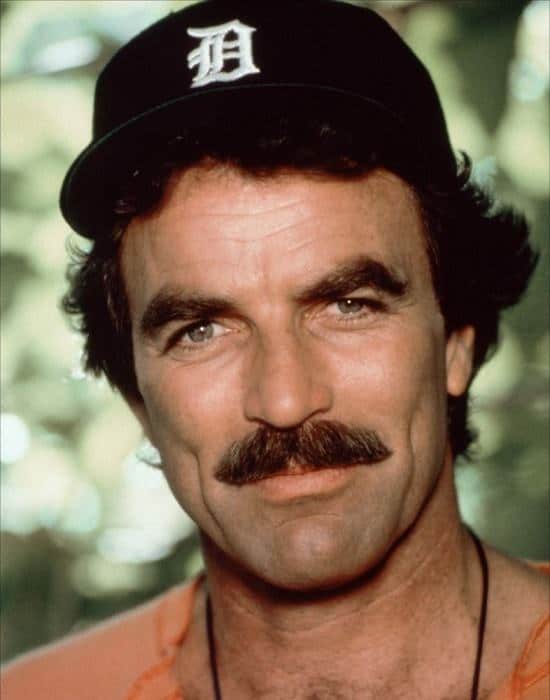 Thomas William Selleck or simply known as Tom Selleck is widely known for his character in the 1980s TV series, Magnum P.I. In this TV show, he became very popular for his mustache, his Hawaiian-styled shirt, his baseball cap featuring Detroit Tigers, and his Colt Caliber pistol.
Selleck also played Monica's hot boyfriend, doctor Richard Burke, in the hit TV show Friends. No woman who sat at home and watched the hit sitcom was immune to this handsome man and his mustache, and there was certainly no man who didn't, at least for a moment, wish to rock a mustache like this.
Until today, whenever Tom Selleck is mentioned or simply remembered by people, his famous mustache has likewise been reminisced. So, if you are interested in growing a mustache of your own, the mustache that Tom Selleck wears is a top choice.
The Fame of Selleck's Mustache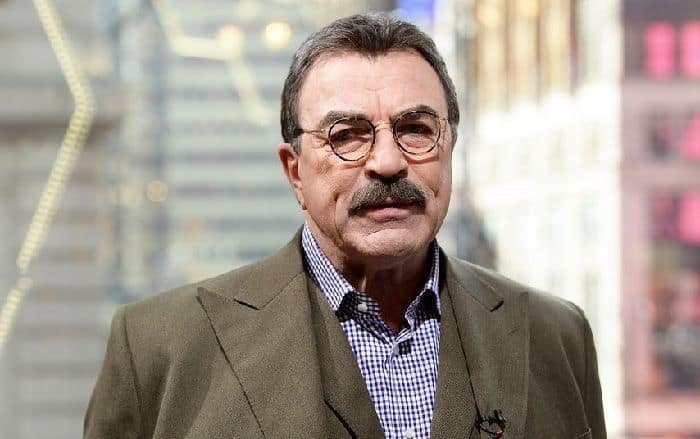 The proof of Tom Selleck's mustache gaining fame of its own can clearly be in Selleck's statements. One such statement was from the TV show The Talk where he appeared in 2023. He said that he considered shaving the mustache off because he didn't know whether it was appropriate for his character.
Selleck said: "I said, 'I don't know whether an ex-cop who's a police commissioner can have a mustache, and how about if I shave it off. Leonard Goldberg said, 'I think we oughta talk to CBS about that,' and they said no."
That is no wonder considering the fact that Tom Selleck was indeed one of the hottest stars to ever have appeared in Friends. In the last decade, his most notable role was the role of the NYPD Commissioner Fran Reagan from the hit series Blue Blood, where he and his mustache don't fail to catch the spotlight in any scene they appear in. You could really say that his mustache deserves to be a character of its own, right?
Tips to Get Mustache Like Tom Selleck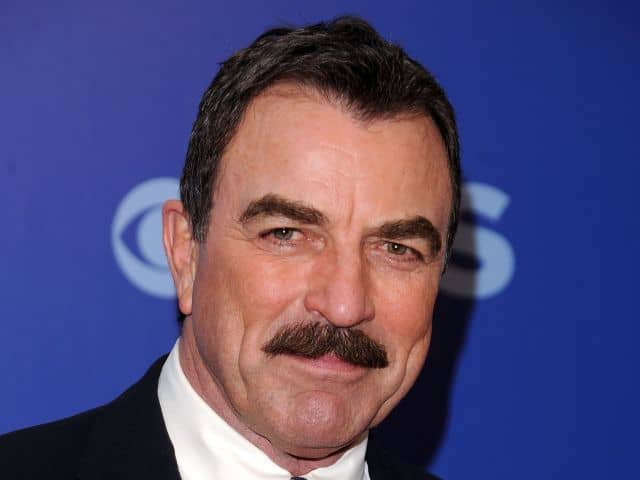 Of course, growing this kind of famous mustache design is not a simple undertaking. It takes a few weeks or months to grow a mustache type depending on how fast each person's hair grows. Don't waste time waiting for your mustache. Simply let it grow and ignore it.
Allow your upper lip hair to grow and avoid trimming it at first to get a good length. Then, you will need to comb, trim, and shape it. Use specialized tools for mustache (Try Tweezerman His Moustache Scissors with Comb). If it is your first time experience, the best option for you to do is to avail the services of a good barber or you can look up good and effective information on the best way to trim and shape your stache.
Another useful tip for any man who wants to grow and style their mustache like Tom Selleck is to always keep their cheeks and chin clean and free of any facial hair. Wearing a mustache may be really manly, but that doesn't mean that it doesn't require effort.
If you let facial hair grow in other places on your face, it may look messy and a little bit odd, which is probably a look that stylish older men don't usually go for. This look is known for the iconic contrast between the mustache and the rest of the face which is clean and soft. You can see some fashionable hairstyle ideas for old men at Hairstyle Camp.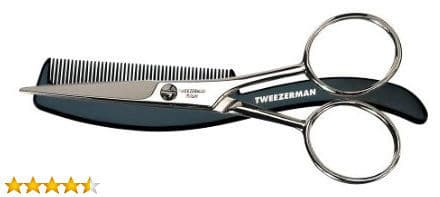 To get the best result, avoid trimming your mustache when it is still wet. Your mustache is longer when it is wet, so you run the risk of cutting it too short. Let it dampen or dry before you trim it. To trim it, comb your mustache down by using a mustache comb. Take a scissor and trim it carefully.
Trim for length at first. When you get the desired length, you can decide the thickness of the body by combing it upwards and removing any excess bulk. When you've done this, make your mustache looks prominent by shaving your cheeks, chin, and neck.
For soft and gentle skin on your cheeks, you can use a hydrating cream that fits your skin type. So, never forget to take care of the rest of the face, it will only enhance your sexy Tom Selleck mustache even more!
If you want a little bit more precision in trimming the facial hair, you can use an electric trimmer. That way you can create a precise, straight line. After you've trimmed it in a way you are satisfied with, don't forget to use some beard balm.
However, if you don't feel like you can pull this mustache look of Selleck off because you don't have enough facial hair, you can use beard oil to promote its growth. To any man who admires this iconic style but is afraid to try it, we say to go for it. Retro is the new modern. And manliness never goes out of fashion!
Editor's Pick