Two block haircuts are ideal for men who want their face to look longer and to make cheekbones look less prominent. For this haircut, you need to shave only your sides, not your back hair, and to keep the top hair longer.
Two Block Haircuts
With this two-block haircut, you will get a versatile hairdo that gives you the option to transform your crown hair however you please.
1. Short Two Block Haircut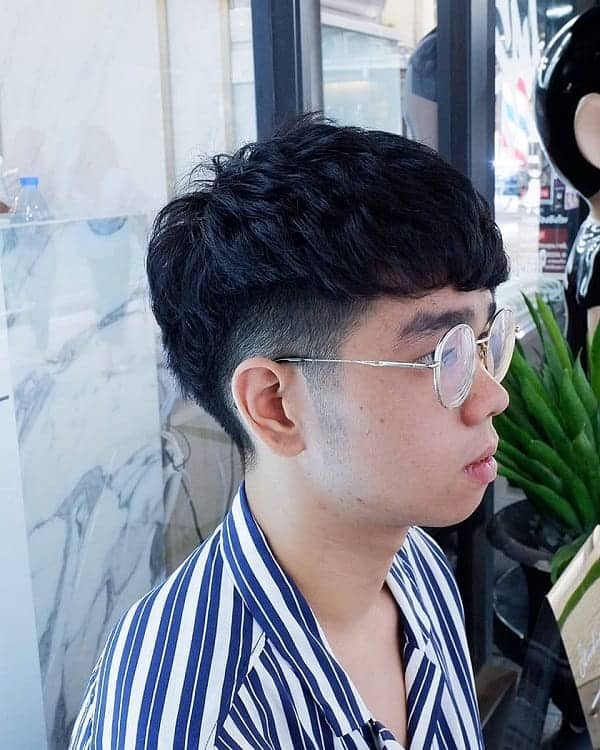 Keep your crown hair and fringe long and shortly cut your sides. Also, a great turn on for this hairdo is that it goes so well with round glasses.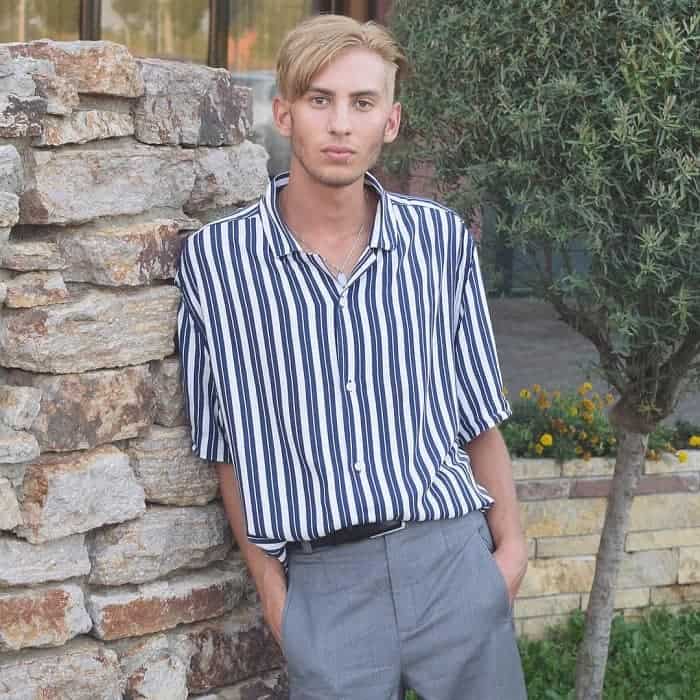 As we said, this is a versatile hairstyle that lets you wear your fringe however you like. If you want a quick change, just flip your bangs on one side and voila: you have a new gorgeous look!
3. Korean Two Block Haircut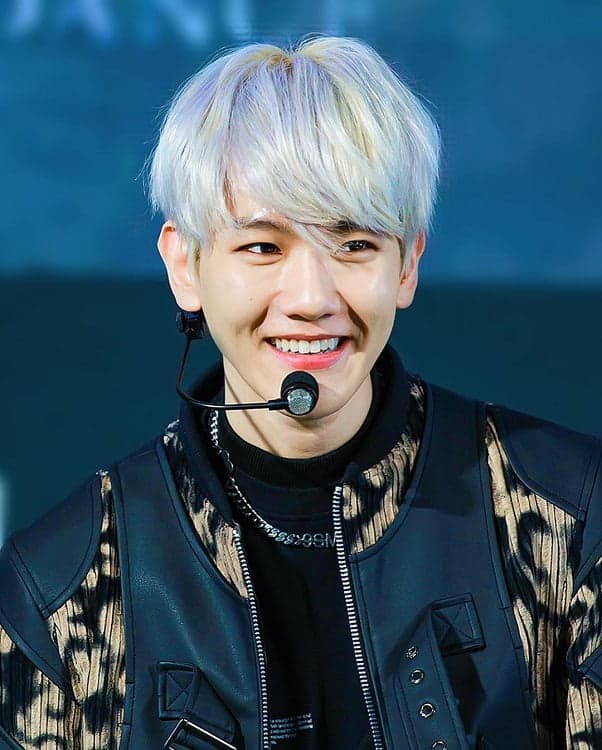 Korean singers transformed this two-block haircut for men into a longlasting trend. Layer your fringe and choose a platinum blonde color with faded purple reflexes. Arrange your bangs on your forehead slightly oriented on one side.
4. Messy 2 Block Cut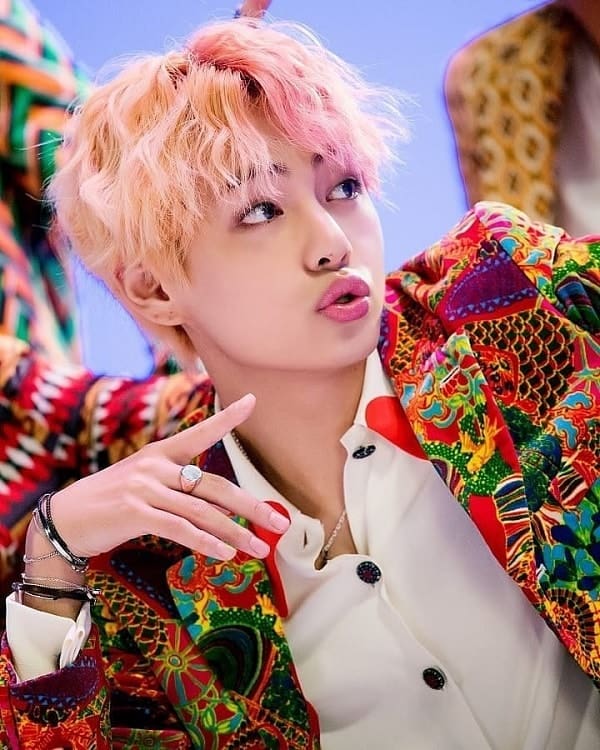 If you have wavy hair, this hairstyle is the perfect match for you. Spread your bangs on your forehead and create a faded pink blonde hue for your locks.
5. Two Block Haircut with Long Fringe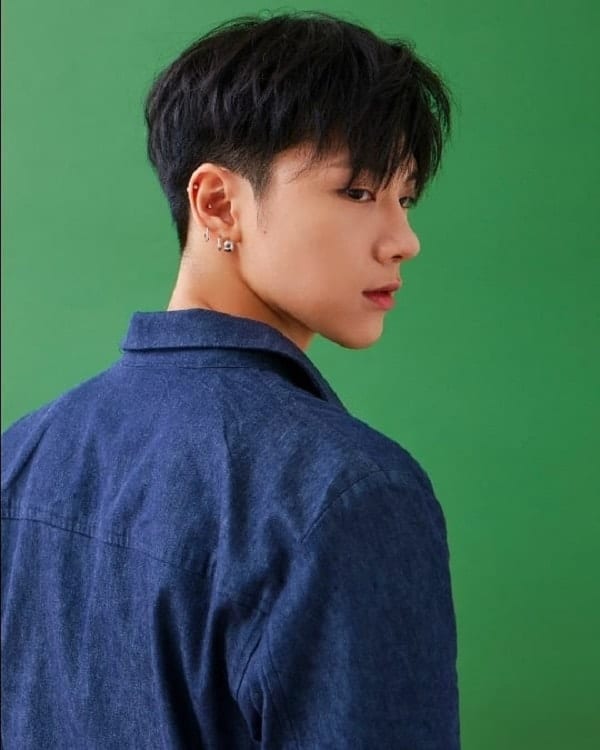 Asian boys really know how to make this two-block hairstyle look amazing! Shave your sides and gradually trim the back hair. Leave the crown hair long and tousle your bangs on your forehead for a messy look.
6. 2 Block Hair + Undercut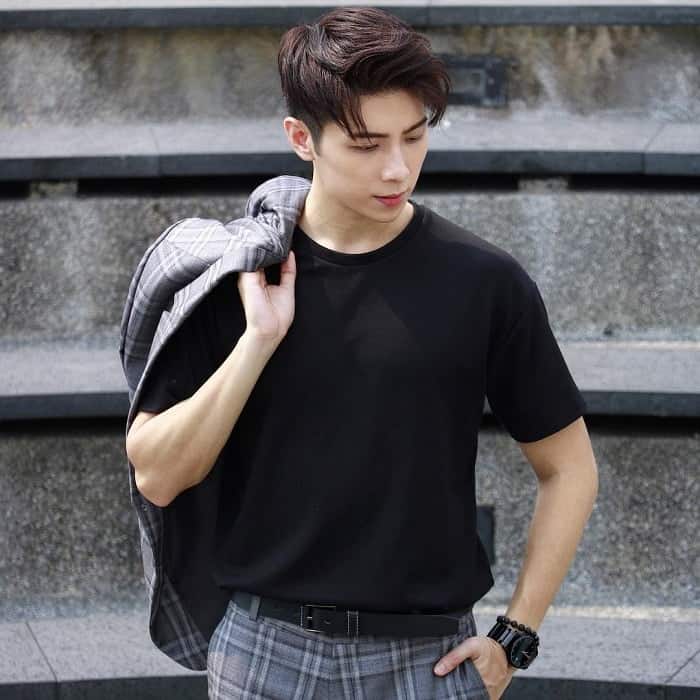 A good old fashioned undercut that has your natural hair color combined with a rich crown hair will guarantee you the perfect look. Use dark burgundy color to dye the top hair and lift your bangs to create a sexy hot look.
This two lock hairstyle was brought into our attention by the Korean singers and personalities who made real miracles when it comes to hairstyling. They managed to successfully combine undercuts with long crown hair, colors, and curly wavy hair and gave birth to a dominant trend that seized the whole world.