Men's hairstyles have been evolving slowly but steadily through the ages. Although it may seem like women's hair gets more attention from the media and the fashion world due to the constant changes in their hair trends, there are innumerable iconic haircuts for men which have stood the test of time.
Men's hair trends stay for a considerable period of time, and male celebrities sporting these hairstyles also tend to keep it for a longer duration than their female counterparts. These hairstyles are indeed timeless because no matter which decade you belong to, you can always carry them off, and the trends keep coming back due to the fact that they are so popular or are low maintenance.
No matter which timeless style you choose, you can be rest assured that it will make you look suave, sophisticated, cool or handsome.
1. Buzz Cut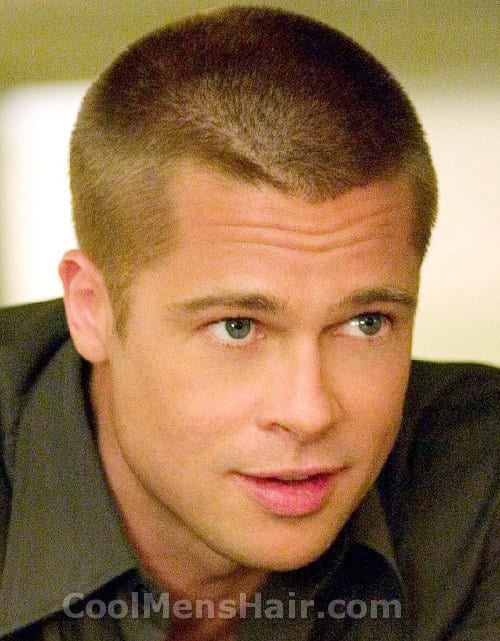 A buzz cut is a hairstyle where the hair is cut very short, usually by using electric clippers. It makes the face look more defined, as the sides and back are cropped very short, while the top part is kept either untouched or slightly longer than the rest of the hair.
It is a low maintenance haircut and is the standard hairstyle for the armed forces of most of the countries around the world. This haircut is regarded to be timeless because it has been accepted by people from all ages across the world with its no-nonsense look, and because it makes a man always look manly and strong.
2. Slick Side Parted
This is a classic haircut and one of the most famous timeless hairstyles for men. Here the hair is parted on the side with a very defined straight parting using some strong hair gel, after which the hair is slicked back sweeping from the side to make a man look well-groomed and neat.
It looks incredibly sophisticated and is perfect for people who are at higher ranks in their organization, as it displays a sense of professionalism and confidence. It is suitable for men with straight hair, while those with curly hair can either straighten their hair or use good hair gel or wax.
3. Slicked Back
In this haircut, the hair is brushed back without an obvious side parting like we see in the Slick Side Parted hairstyle. Here you will again have to use a lot of hair product so that the hair stays in place.
It looks classy and is great for people with straight hair, but it is better if those with a receding hairline avoid it, as it makes the forehead look bigger. This hairstyle was very famous among movie stars of the yesteryears and also the recent ones.
4. Pompadour
This is also one of the most popular timeless hairstyles for men and always makes one look dapper and smart. It was very popular during the 1950s and 1960s, when people who were fond of vintage items and culture opted for this look. The name of the hairstyle is derived from Madame de Pompadour who was a mistress of King Louis XV.
Over the years, it evolved with different variations for both men and women, where the hair is swept upwards, a little high over the forehead, and the hair on the sides and back is cut gradually to blend with the rest of the hair.
5. Shaggy
This haircut is very popular among men who want a youthful, boy next door image. Although it was popular in the 60s and 70s, it has again made a comeback. It is also great for guys with a broad forehead, as the multiple layers around the crown makes the hair sweep over the forehead to give the 'shaggy' unkempt, just out of bed, casual look.
Although it looks cool and adorable, those with a very serious formal job may want to avoid it and go for a more grown up look.
6. Ivy League Cut
This hairstyle is a type of crew cut where the sides and back are closely cropped but the hair on the top of the head is long enough to be styled with a side parting. One can have short bangs, a pompadour or a forward brush with the hairstyle, and because of so many options it is regarded to be a convertible hairstyle.
You will need to use strong hair gel or wax to maintain the styling. It is also known as the Harvard Clip or the Princeton and is perceived as a neat and easy to maintain haircut, ideal for men with thinning hair.
College men loved it because it was formal enough for matching the dress code of the institutions and at the same time allowed them to personalize the hair according to their styling preferences.
7. Caesar Cut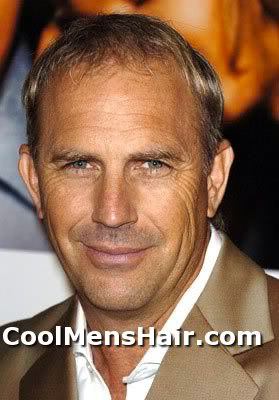 This haircut is named after Julius Caesar whose sculptures depict such a haircut. It has gained more popularity in today's world, especially since the early 1990s.
Here the hair is cut fairly short in layers all over the head, only about 1 or 2 inches, and there are straight, short bangs which sweep over the forehead area. It is very easy to maintain, looks sexy, oozes power and no wonder it is called an ideal haircut for the Alpha Male.
These timeless hairstyles continue to be popular even today, and a man can choose any one of these dignified or casual haircuts to make a favorable impression on the people around him.