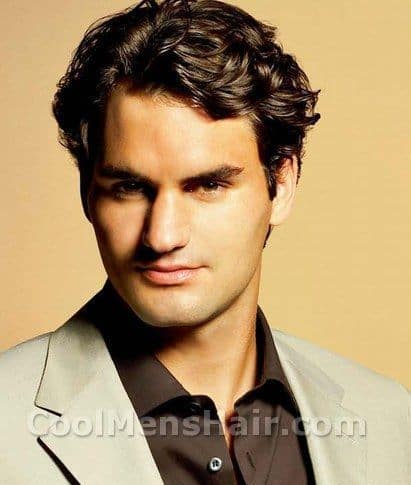 Roger Federer hairstyle.
Internationally acclaimed tennis star Roger Federer is also known by the nicknames "Swiss Maestro" and "Federer Express", a play on the FedEx company. When you want to define a Roger Federer hairstyle, you will have to look quickly, because he seems to enjoy surprising fans with a new look on a fairly regular basis. Here is a look at some of the recent images.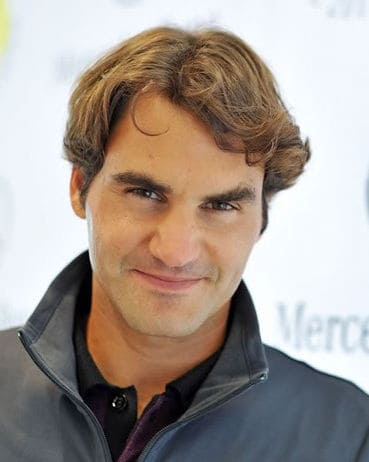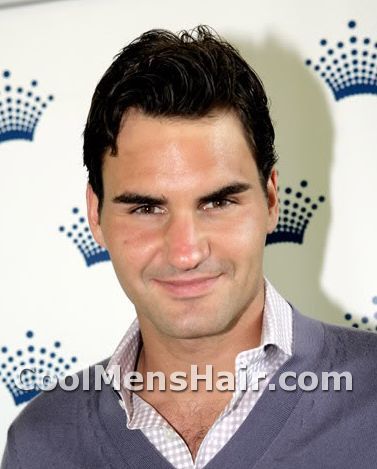 The pro has been seen in short, mid length and longer styles. He has varied between curly and wavy styles. Thanks to the help of his stylist, he is able to manage a natural and fashion forward look regardless of the particular style.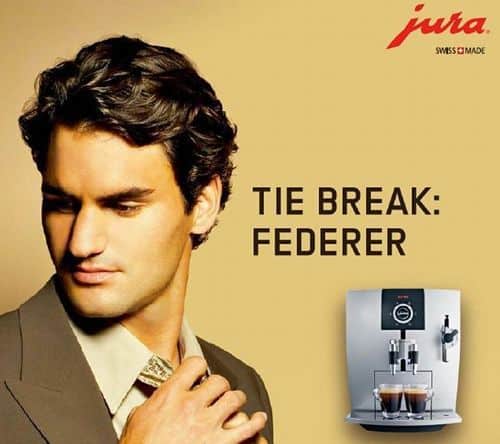 Roger Federer hairstyle in an advertisement.
Born in Switzerland in 1981, the celebrity has premier status as a tennis player. He has also made a name for himself as a fashion icon. Appearing in various marketing campaigns, he makes a formidable salesperson for products ranging from coffee to clothing. This may be the reason why he is willing to spend the effort on achieving just the look he wants.
He doesn't only spend effort on the right look, he is willing to frequent a very pricy salon in order to get his locks styled. The look that is achieved is undeniably attractive, but obviously most men would not be in a position to spend that kind of money on a single hair style. He changes his look frequently, so manages to stay current with fashion.
The Roger Federer hairstyle probably is one that would require more attention than a lot of men would be willing to expend. It does look styled, and as if attention is paid to how he appears, even when involved in his sport of choice. The longest look is still shorter than many of the other sports figures in the world today. Whether it is curly or just wavy, it is managed and arranged.