Brad Pitt's haircut for the war blockbuster Fury seemed like the perfect fit for someone playing a fearless WWII GI. The great thing about the style is that it is also coming back in a big way, not only because it is easy to create but also because it has become the epitome of the hipster "It" haircut. If you want to sport this style, here's how to get it.
Brad Pitt Basic Haircut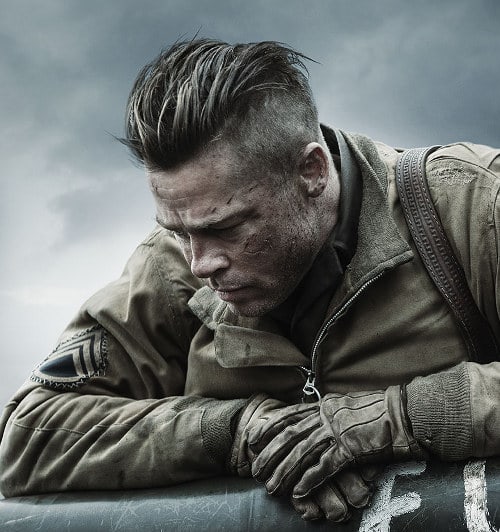 This hairstyle is actually a military variation of the SS or the disconnected undercut. Features include the buzzed sites and longer length on top that is slicked back for a glossy shine and hold. So you basically need to have the buzz cut along the sides or a tapered variation and keep the hair long, about 2 inches, on top. The buzz cut extends along the back over the nape.
Brad Pitt's Most Popular Hairstyle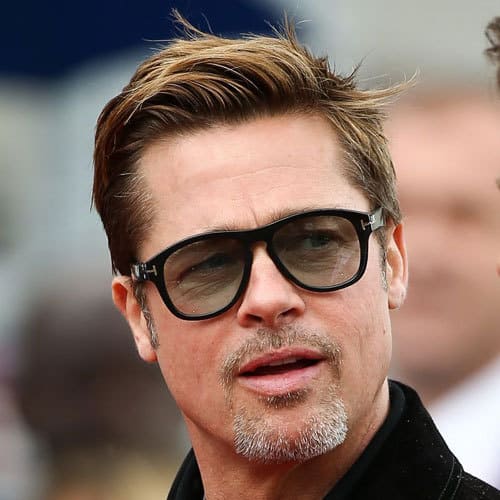 How to Style Brad Pitt Hair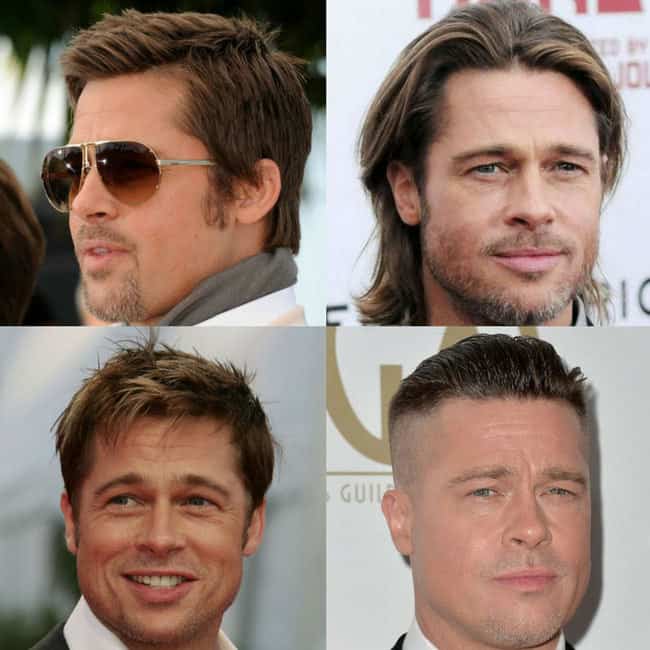 To get the slicked-back look, use a pea-sized amount of pomade and coat your hair using your fingers. Use your fingers to sweep the hair back before using the comb to smoothen the hair in the same direction. Start at the forehead and finish at the crown.
If your hair extends a bit further to the back, slick back until the end. Do this combing motion to get the hair as flat as you like. Flatter hair translates to a more classic, retro look but you can experiment to see whether flat or more volume looks better on you.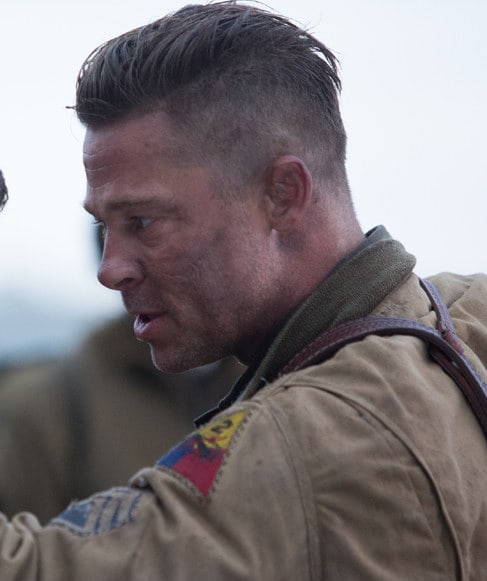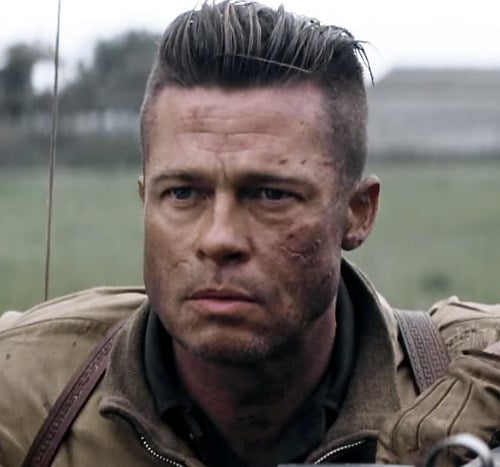 This style is best suited for men with square face shapes and a strong jawline because the cropped sides and the long top highlight these features. For those with rounder face shapes, they can opt for a variation with a tapered side and more length on top. A good pair of clippers is also essential to get a sharp, defined undercut.
Other Brad Pitt Haircuts & Styles You Can Also Copy
When it comes to men's hairstyles, there are as many types or more than there are for women's. Celebrities have made varied men hairstyles even more popular, showing off their new hairdo every couple of months.
This is part of the fun of life. If you have great hair, show it off, and don't be afraid to try some new dos. These will enhance your attraction and make those girls look twice at you every time you show up with the new cut.
Your friends will be envious. For starters, why not try out the Brad Pitt short hairstyles?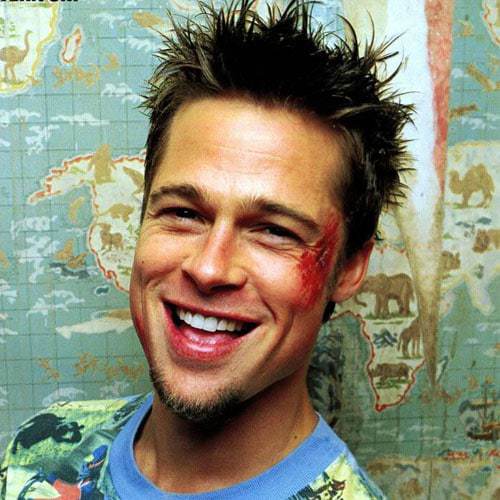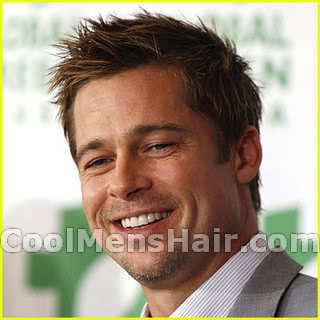 Brad Pitt short hair.
Brad Pitt is famous for pulling off his casual, not too fussy, and yet versatile hairstyles with his great looks. He has worn them all with ease and confidence. Most guys don't want to have to fuss too much with their hair anyway, so having a style that is cutting edge without requiring a lot of fuss is great.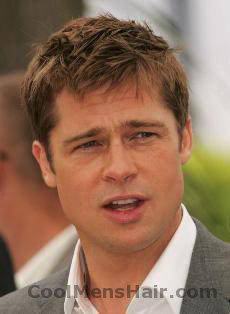 Brad Pitt short layered hair.
Most of Brad's styles are shorter with jagged layers for a funky finish. The layers thing is definitely him. He always has confident layers of some kind, but a little wax or molding cream can help keep things under control up there while still looking cool and having an attitude.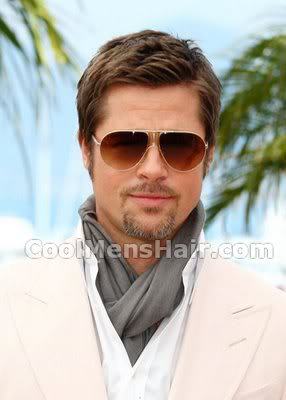 Update: the latest Brad Pitt short haircut.
And why wouldn't you try what this popular guy does? He is well known for being one of the hottest and sexiest guys living. It would be pretty hard to go wrong by copying his style.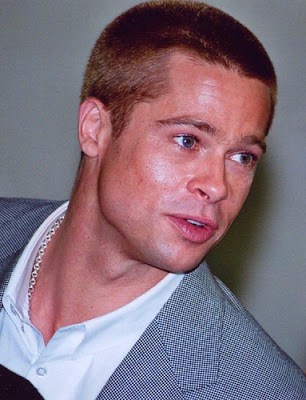 "Experimental" is the adjective overused for this man. Be it films or style, Brad Pitt has always loved to break conventions – and has done so with oodles of attitude all through. This is perhaps the secret recipe of the blonde Hollywood hunk, nearing 45, reining over millions of hearts and is the Mr. Perfect of many a woman.
A fashion arbiter not shy about changing his style, Brad Pitt is one of the biggest trends-setters for men across the globe. In fact, Brad Pitt is style personified. Born on December 18, 1963 in Shawnee, Oklahoma, USA the rise of the Hollywood star Brad Pitt has been phenomenal.
From a college drop out, a mere choir singer and a small screen host to a multitalented actor and someone who has spent two decades as a bigwig in the movie industry – Brad Pitt has faced it all, conquered them and has finally emerged as the czar of Hollywood.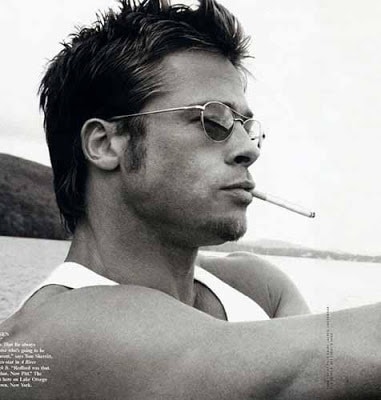 Brad Pitt looks cool with aviator sunglasses
Messy layered crop is chic & comfort for him. Photo by PopCollector.
Brad took the world by storm – with his movies, with his style. Spikes or long shaggy styles, buzz cuts or crew cuts, brunette, blond or black, this man has sported each and every style with equal flamboyance.
While the early films like A River Runs through It, Thelma & Louise and Se7en saw a blonde Brad Pitt in a mushroom hairstyle, the man soon underwent a glamorous makeover with long shaggy hair with a dash of spikes. The late 90's saw a blondish spiked hair Brad.
Pitt's hairstyle in his movie, Ocean's Twelve. Photo by Legendary Classic.
The 'Most Desirable Male' of Hollywood tweaked his hairdo with the perfect bad boy look. His partially long and short wispy hair lent him an impish charm. He made many a woman go wild over him with his minimalist yet seductive crew cut in the films Mr & Mrs Smith and Ocean's Twelve.
His spiky, blonde cut set him apart in 'Fight Club', while he preferred to flaunt long, wayward layers during his brief affair with Jennifer Aniston. These days, Brad Pitt wears a more uniform look, with worn spikes and close top cuts. A detailed texture cut with well-grown locks are the flavor of the season for this master actor.
T his versatile and strikingly handsome actor has experimented with his hair more often than most of the other Hollywood celebrities. Every new stint at the hairstylists has made Pitt even more popular and sexier than before!