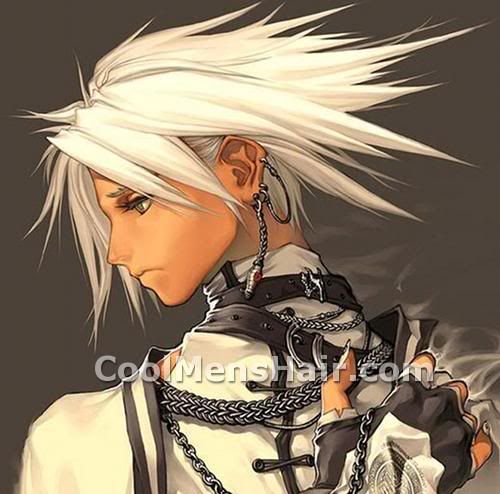 Anime hairstyle.
Hip Japanese boys and men have moved away from traditional hairstyles and fashions in a big way. They have generally chosen to adopt more cutting edge trends in both. One of the biggest influencers seen on the streets is Anime. There has recently been a huge surge in Japanese anime hairstyles for boys & men.
It may seem surprising to some, but converting the styles seen in cartoons to something seen on the streets is not as difficult as it might seem. There are some common characteristics that must be acquired in order to reproduce such looks.
Most anime inspired hairstyles are medium to long in length. Haircuts are done with razors to produce choppy, uneven layers. Many use flat irons to straighten the hair after it has been layered. They then apply pomade or gel to the layers' ends if they want to create the spiky looks seen on many action heroes in anime.

Choppy anime hairstyle with bangs.
Almost all characters in these animated productions have some sort of bangs or fringe. It is quite common to see hair covering a portion of the face. This creates a slightly more rebellious look and adds a dimension of mystery to the characters and to those copying their styles.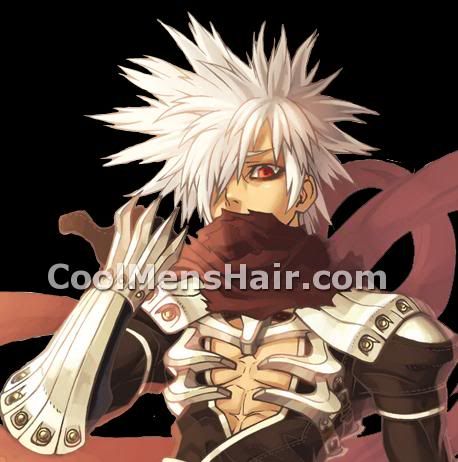 Spiky anime hairstyle.
Adding volume to the hair is another characteristic that is emulated by real hairstyles based on those seen in animated features. Big hair is produced by blow drying, especially with the head turned upside down. This makes the hair puffy and helps it stand up from the head. Teasing the hair is another method used to add volume and create exaggerated styles as seen on some characters.

Black and red hairstyle.
One of the final features that is modified in order to create these styles is the color of the hair. Most anime characters feature bold, bright colors of hair. This has become such a common feature that many hair dyes marketed in Japan feature depictions of specific characters on the box in place of photos of live models.

Goku Super Saiyan hairstyle.
Bright blue, Red, and platinum blonde are often used to create streaks in the hair. If it is not streaked, it might be completely dyed in a bright color or highlighted using unusual combinations of colors. One example of this would be bright blonde with red highlights like those seen on Goku when in his super Saiyan mode.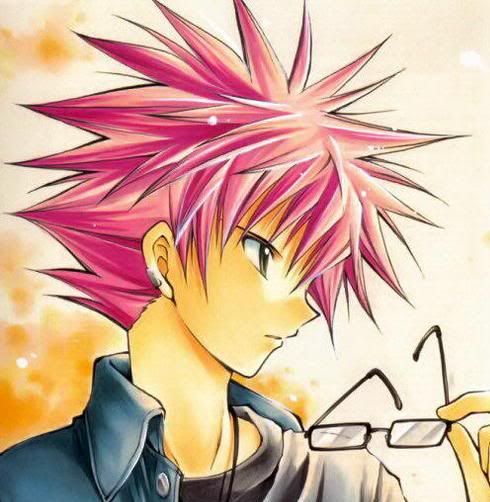 Anime guy with spiky hair.
Most anime inspired hairstyles feature spikes. These spikes may stand straight up or point off to the sides. Some even stand out from the back of the head like a series of spines. There are few rules governing the use of spikes in these styles. They can be small and pointed like porcupine quills or full and heavy at the base coming to a point at the ends.
Most of the more drastically spiked anime hairstyles require prodigious amounts of gel to hold the spikes in place. Some, however, can be created using wax or pomade to provide a softer, more touchable hold. This is preferred when possible.
Anime Hairstyle Pictures
Fictional characters have long been the inspiration for different hairstyles and other fashions. Japanese anime hairstyles for boys & men are becoming more and more popular among the more hip members of the street culture. Translating these cartoon styles into real life is not as difficult as many might think. It simply requires one to accept certain features and plan to use a lot of product to hold the hair in place. Cutting the hair in choppy, uneven layers, leaving long bangs, blow drying or teasing the hair to add volume, and color are all aspects of creating these styles.

Vegeta hairstyle.

Zero Kiryu hairstyle.

Vash The Stampede hairstyle.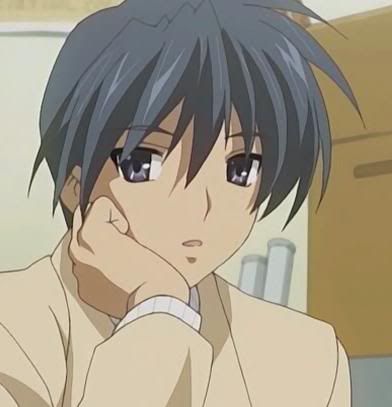 Tomoya Okazaki hairstyle.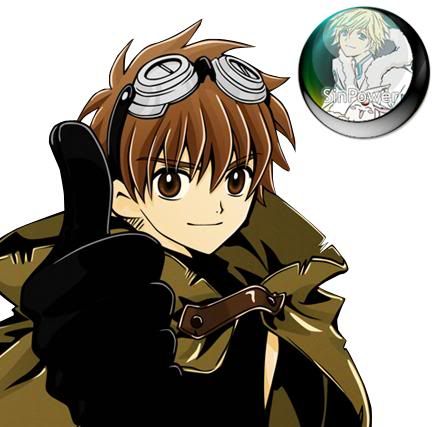 Syaoran hairstyle.

Spike Spiegel hairstyle.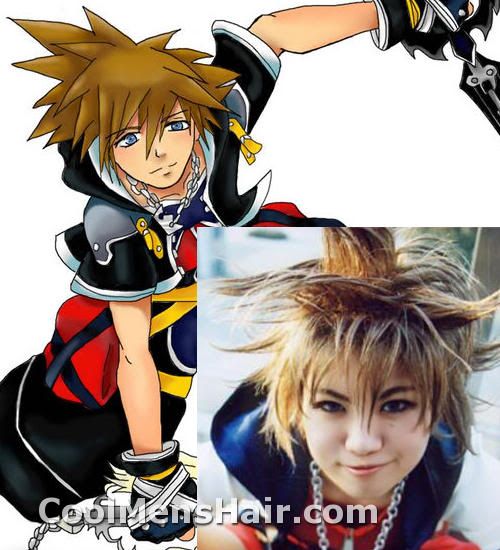 Sora hairstyle.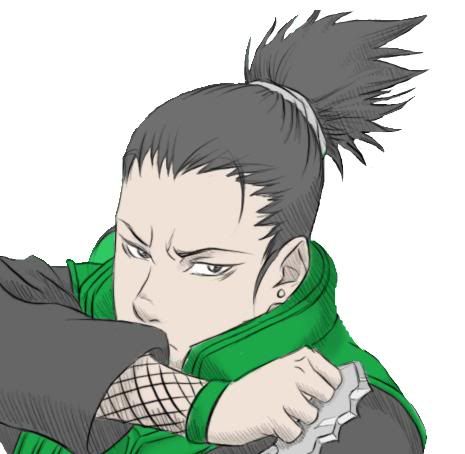 Shikamaru hairstyle.

Naruto hairstyle.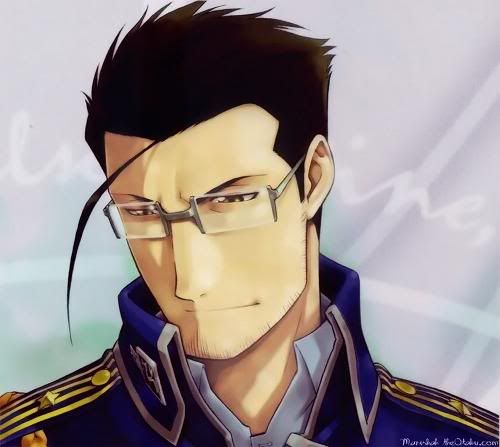 Maes Hughes hairstyle.

Light Yagami hairstyle.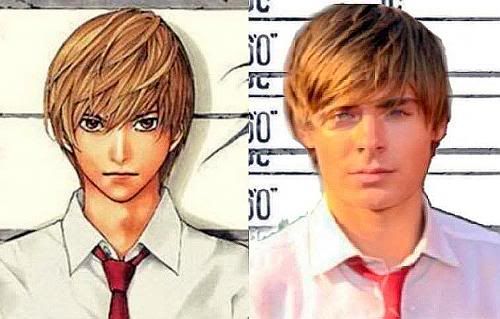 Light Yagami and Zac Efron hairstyle.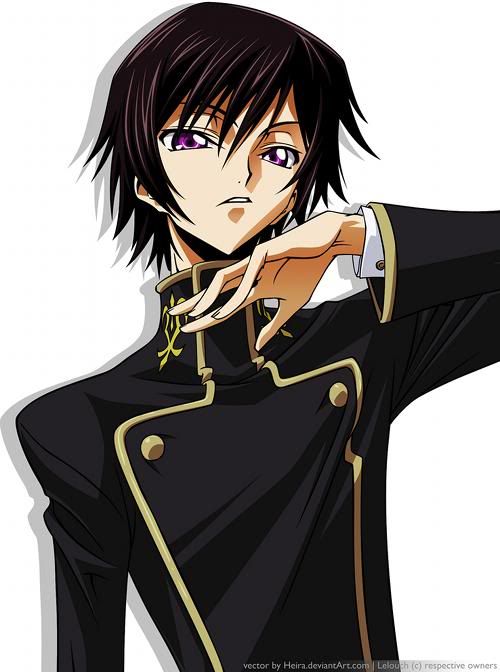 Lelouch Lamperouge hairstyle.

Ichigo Kurosaki hairstyle.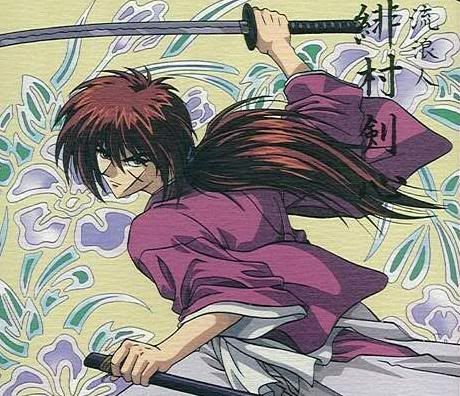 Himura Kenshin hairstyle.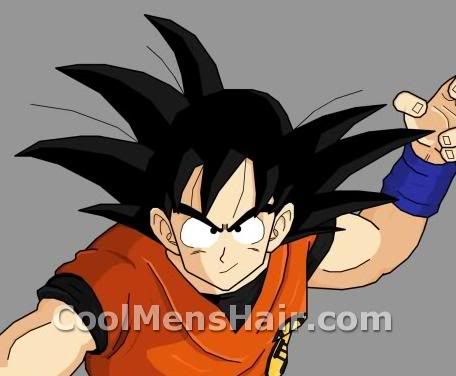 Goku hairstyle.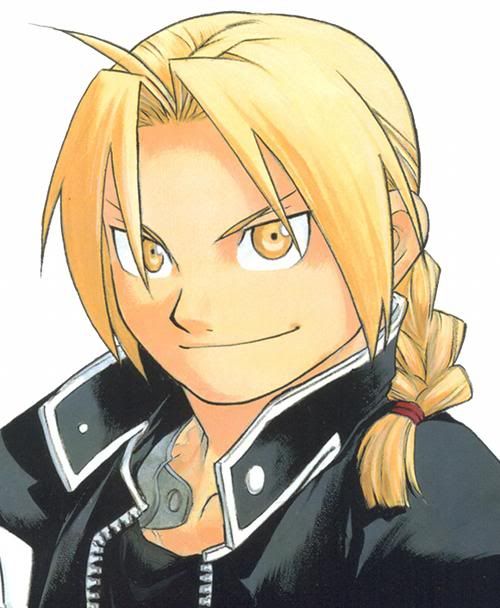 Edward Elric hairstyle.

Aizen Sousuke hairstyle.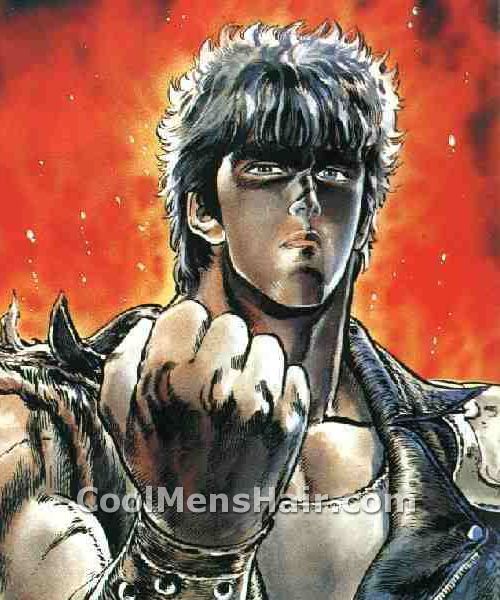 Kenshiro hairstyle.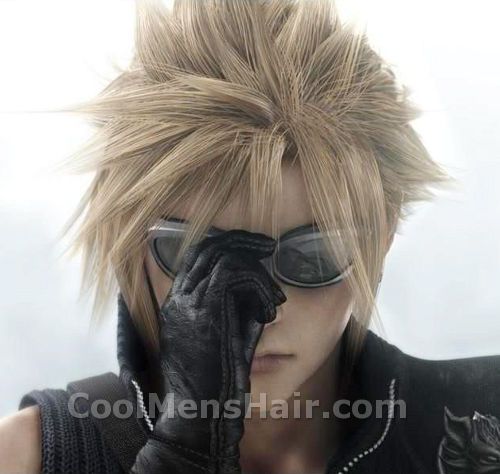 Cloud Strife hairstyle.

Angeal Hewley hairstyle.