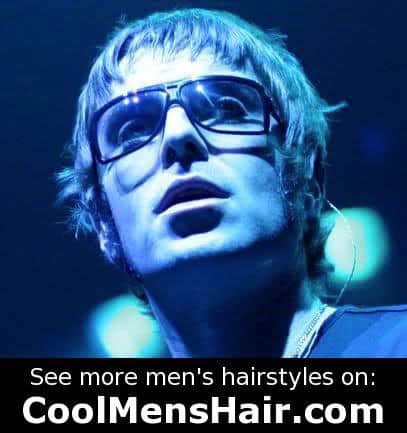 Liam Gallagher hair.
Lead singer of the English rock band
Oasis
,
Liam Gallagher
, is noted for his voice and his appearance. With heavy facial hair, the rest of the Liam Gallagher hair style must be strong in order to provide balance. By lengthening the hair on the sides of the head and using a
spiked look
, Gallagher is able to carry off what would otherwise be only his dark beard growth and startling blue eyes.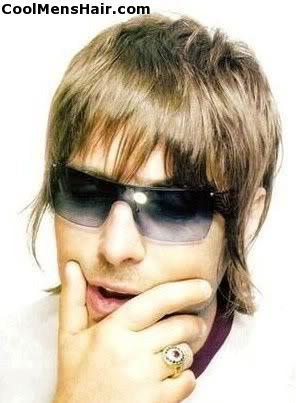 Liam Gallagher hairstyle
Longer hair
at the temple frames his face a little and softens what might otherwise be a bit too much. He has an almost
Caesar look
with the slight curl around his face. Except for the crown of his head, much of his hair is brought forward to frame his face and bring emphasis to his eyes.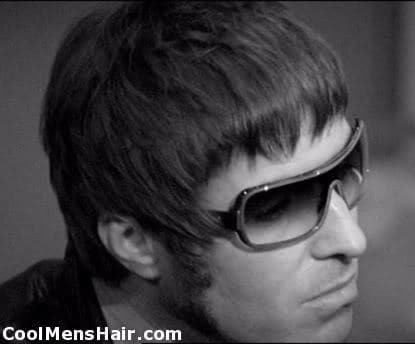 Liam Gallagher hair with Caesar bangs
His hair is so very dark that it could be almost overwhelming if it were longer. As it is, he has that amazing rich sable brown that is lifted at the crown to avoid appearing flat. This type of hair lends itself well to the height, even though it is obviously thick and heavy.
Liam Gallagher pageboy hair
When Gallagher appears in some pictures with longer hair, in almost a bob, his fans react unfavorably. They like the style and the rockin' music, but not the 60s look that he's been known to adopt at times. Others compare the longer look to those from medieval pageboy images.
Liam Gallagher hair benefits from the current look which is not the slicked down appearance from past years. Instead, it is layered and shaped, although he does keep the heavy long sideburns extending to mid jaw.
By lifting and shortening the crown hair, the shape of his face and head is better displayed. If you want the same look, you will need to spend some time getting the lift and strength of the hair style right. This style may require plenty of styling gel and work with a blow dryer to get the look you want.