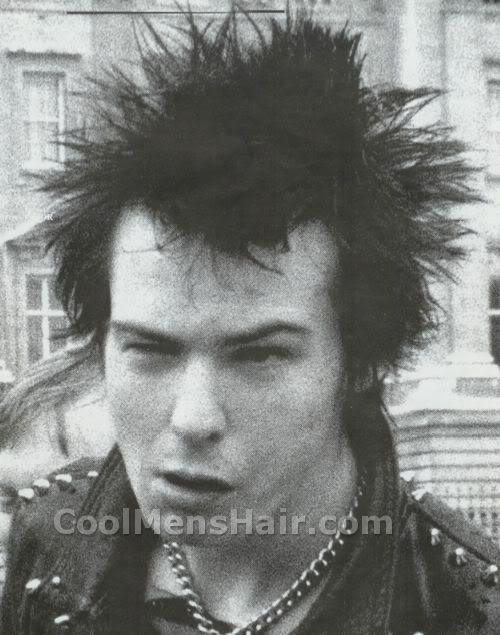 Sid Vicious spiky hairstyle.
Sid Vicious was the bass player for the punk band, the Sex Pistols. He was born in Lewisham, England with the name John Simon Ritchie, but adopted the stage name when he began to perform.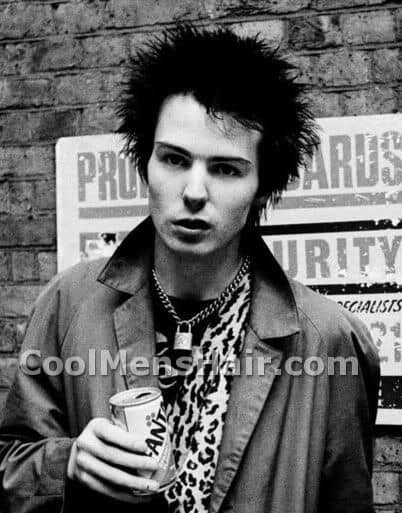 Sid Vicious punk spikey hairstyle.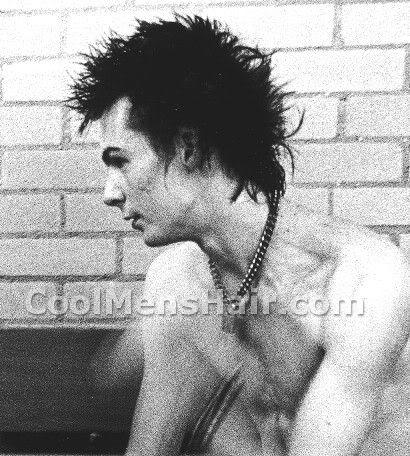 Sid Vicious spiky hair.
Sid mostly wore his hair in a spiky style that was first made popular by Richard Hell. This style became one of the staples of the punk culture and earned Vicious the nickname, Spiky John. The style was achieved by applying gel to the fingers and using them to pull the hair up into random spikes all over the head.
Before he began to perform, Sid wore his hair in an afro. This style was easy to achieve by teasing the hair away from the head and imparting a bit of frizziness to it. Because Vicious had essentially straight hair, he had to have a perm put in before he could style his hair in this fashion.
Today, a large number of men, and women, choose to wear Sid Vicious hairstyles. The spiky look has become very popular among the main stream. It is no longer limited to members of the punk subculture.
People still use gel to provide the hold that is needed to get the hair to stand up properly. However, there are some who are now opting for a softer hold such as that provided by pomade or wax. For this reason, the popularity of the spiky hairstyle may be on the wane.
Most women like to run their fingers through a man's hair and are quickly turned off if it feels like plastic. However, there will always be room for those who want to cast an air of defiance by styling their locks in a manner that is reminiscent of the look made popular by individuals like Richard Hell and Sid Vicious.