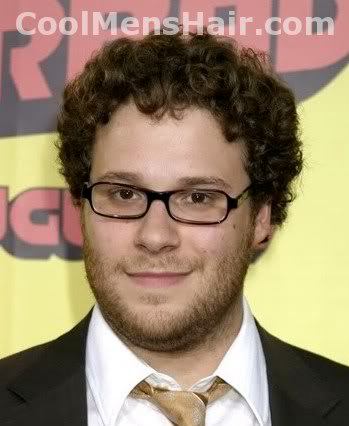 Seth Rogen naturally curly hairstyle.
Seth Rogen is a Canadian born actor, comic, screenwriter, and producer. He began his career as a stand up comic during his teen years. Rogen has appeared in several motion pictures, including The 40 Year Old Virgin, Donnie Darko, and The Green Hornet. We are going to be taking a look at Seth Rogen hairstyles.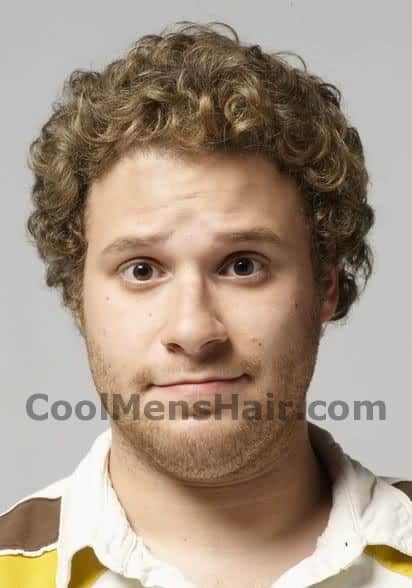 Seth Rogen Jewfro hairstyle.
Rogen has naturally curly hair, making it easy for him to adopt low maintenance hairstyles. He is commonly seen with his hair cut to a medium length and allowed to fall as it will all over his head. He has even been seen sporting the Jewish equivalent of an Afro, in his case, called a Jewfro.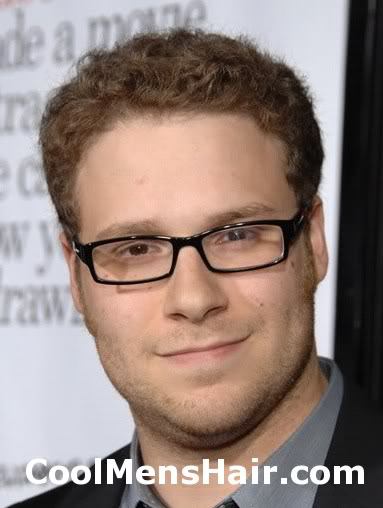 Seth Rogen short hairstyle
His
short curly hairstyle
is
ideal for men who have round face
. It's not totally skinny. The back and sides of the hair are just cut very short. Keep the upper portion flat, almost forming like a square. While Seth is occasionally seen clean shaven, it is far more common to see him with a beard and a thin mustache. This works well with his casual hairstyle.
Those with a similar hair type can duplicate these styles with relative ease and little or no hair product. Rogen tends to wear his hair in a casual style that requires absolutely no product and little maintenance. The largest change to his appearance lies in his facial hair.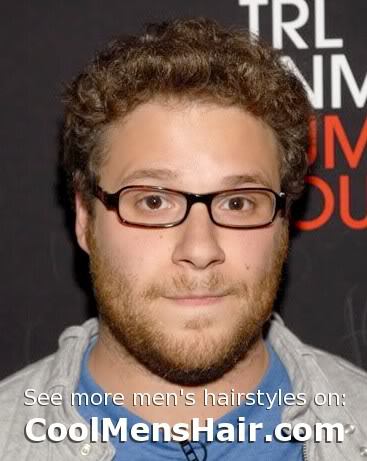 Seth Rogen hairstyle
Rogen has been seen clean shaven, with a couple of days' stubble, and with a mustache and full beard. Regardless of the level of facial hair he wears, Rogen has features that allow him to maintain a youthful appearance at all times with relative ease.