Hair relaxers mostly known as hair styling products are used to tame down the curls and texture of the hair and make them manageable easily.
Brand made hair relaxers for men are often doused with high amounts of chemicals that not only tame the hair but also damage the texture of the hair and scalp.
An alternate solution to hair relaxers is making your own using homemade, natural products that are full of protein and helpful components for the hair. One thing to keep in mind is that chemical relaxers have an instant effect while natural homemade relaxers will take their time to have an effect on the hair.
Types of Hair Relaxers for Men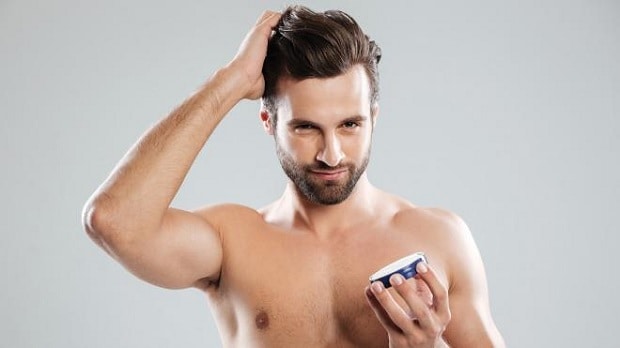 Hair relaxers for men that are available in the hair industry do not have much variety and hence a limited number of products are available. The topmost preferred hair relaxers are lye that is used by professionals in the industry. These lye relaxers cause long-term damage to the hair which is why the following are the non-lye hair relaxers that are used by men: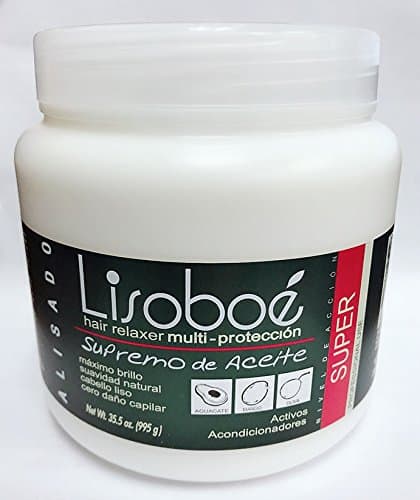 The lisoboe hair relaxer is often found in the markets of the UK and is commonly used by various people. It is considered the most sought-after hair relaxer as it's packed with various hair nurturing and conditioning agents such as olive oil, avocado and mango butter that protect the hair during the hair straightening process. It helps to keep the hair smooth, manageable and frizz-free.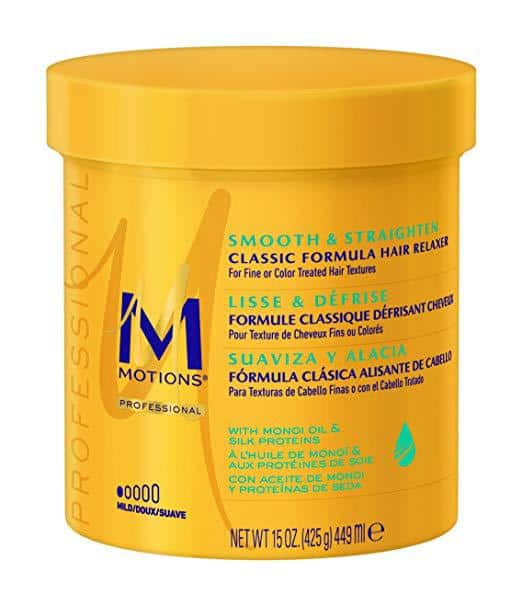 The main aim of this hair relaxer is to keep the hair hydrated after the chemical process. The hair relaxing process leads to dryness of the scalp and weakening of the hair. The conditioners in it aim to strengthen each strand of hair and prevent the scalp from dying.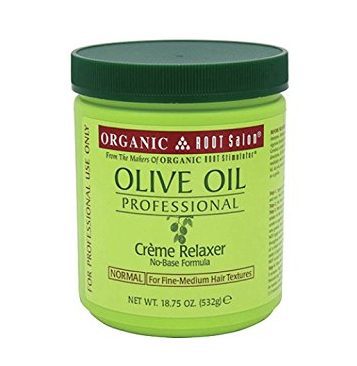 The amazing relaxer has olive oil as the main ingredient to help protect the hair from damage. Olive oil is a natural ingredient that is used as a conditioning agent here for the safety of hair.
How to Pick The Right Hair Relaxer?
Men who have naturally curly hair are often limited in the number and types of hairstyles available to them. Fortunately, the hair can be chemically altered to make it relax or lie straight. The most commonly used chemical is lye. This is the same powerful caustic agent that is used in drain cleaners. This leaves many wondering if it is possible to create a safe, natural hair relaxer.
When choosing a hair relaxer for men's hair or beard, one has to keep in mind what their skin will accept and what will the skin have a harsh reaction against.
Sensitive scalp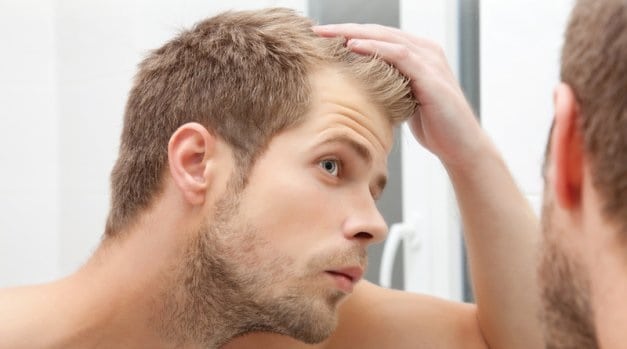 People will sensitive skin and scalp have to be very careful and extra cautious when buying such products because a harsh reaction and damaging not only for the hair but also for the skin. Individuals with sensitive skin should always go for Non-lye hair relaxer as it has less harsh chemicals.
Natural relaxers for men with extracts from natural ingredients can also be suitable for them. Relaxers with labels like 'made for sensitive scalp' are also helpful.
For curly hair, a lye relaxer is perfect as its main ingredient is sodium hydroxide which acts fast on the hair. These are also very dangerous and so should be used exactly according to the given introductions.
Color-treated, Damaged Hair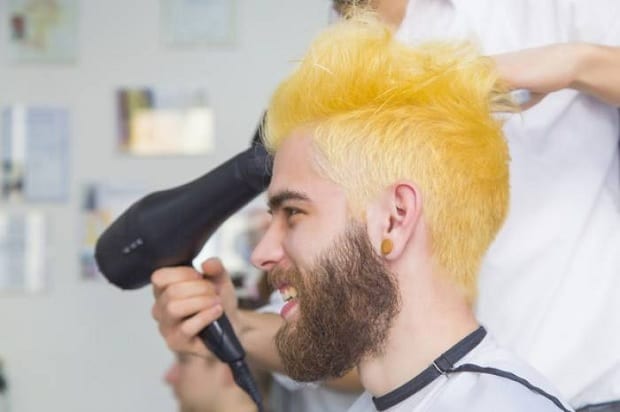 Relaxers with high amounts of chemicals are bound to strip off the hair off their color. Markets now also have specific hair or beard relaxers for color-treated or damaged hair that usually include extracts of natural ingredients.
How to Make A Hair Relaxer?
Today, men and women both are in the race of fashion and to succeed, they want the trendiest and up to date looks. These look not only require proper outfits but also top-notch hair which means extra protection of hair for heating and styling products.
The available products in the market for this purpose are already filled with a chemical that will lead to more damage to the hair which is why making your own homemade natural hair relaxer is the perfect alternative. The following are the types of relaxers and the easy guide to making them.
Coconut Cream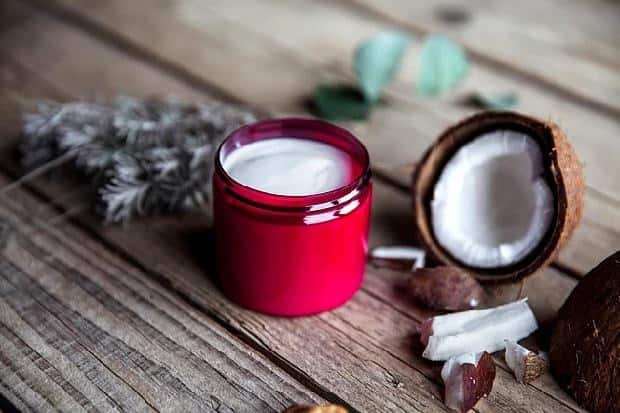 This ingredient is already very famously known for being a natural relaxing agent. It soothes and relaxes men's hair from roots to tips and is also lasting. To be able to use it on your hair, one has to follow these steps:
4tbsp of coconut cream extract, 2tbsp of organic coconut oil and 12oz of yogurt.
Boil the coconut cream in a pan and add the oil to it. Mix in the yogurt and then combine all of it together.
Apply it to the hair from the scalp to tips and wash it in 30-60 minutes.
Milk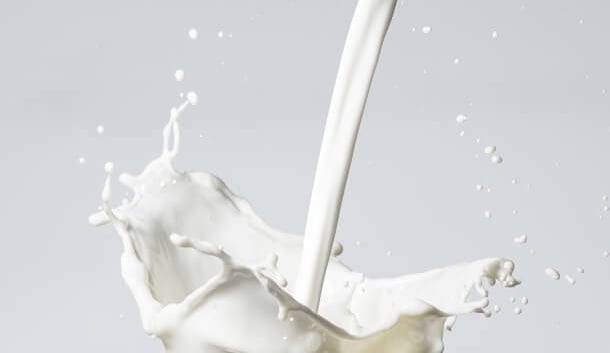 Milk is another substance that is found in most kitchens and will work as a natural hair relaxer. One should coat the hair in milk and let it stand for an hour. Wash the milk out as normal to get soft, relaxed hair. The usage of milk in hair relaxing is fairly easy as it does not require any other ingredients.
Pour some milk into a spray gun or a squirt bottle
Apply it to the hair by the spray.
An additional tip is to wrap your hair in a warm cloth after spraying
Rinse your hair with water after 30-60 minutes. The shine and silkiness of the hair will leave you astonished.
Honey
Honey is already used in medicinal purposes and for glowing, fresh skin. This ingredient is also used for silky, smooth hair. If one wishes, he could mix olive oil, lemon juice, and honey together to get a completely natural mixture that has been shown to be effective at relaxing the coarsest curly hair in the world. In fact, this mixture is considered to be one of the best men's hair relaxers to use on black hair.
1 part honey, ½ parts lemon juice, ½ parts olive oil and ½ parts caramel.
Combine all the ingredients together thoroughly and apply to the hair.
Rinse your hair with water after 15 minutes and be astounded by the results.
Olive Oil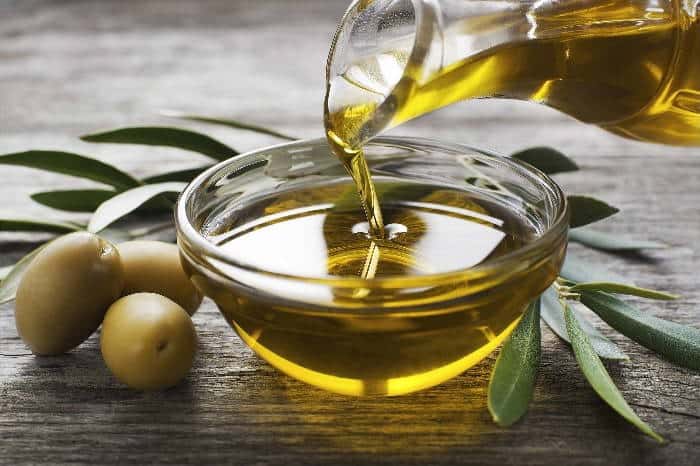 One such substance is olive oil. The oil can be heated and applied to the hair. While the hair is coated in this oil, heat can be applied by using a blow dryer. It might be a good idea to cover the hair with a towel to prevent it drying out.
Leave the olive oil on the hair for one or two hours, then wash it out thoroughly. The hair will be left relaxed but also moisturized, something that never occurs with chemical relaxers.
How to Apply A Relaxer On Your Own Hair
Getting your hair professionally relaxed can be expensive and time-consuming, especially if you need to have it redone frequently. By opting to do it yourself you can save on some trips to the stylist and get the hair you want in the comfort of your own home at the leisure of your own schedule.
Do It Dirty
Applying a relaxer to your head hair or a beard relaxer does put a loss of stress on your tresses and your skin. So, on the lead up to applying a relaxer, you need to keep a few things in mind.
Avoid washing and conditioning your hair for around 7-10 days beforehand – the natural oils that will build up in the hair can help create a protective layer against chemical damage.
Be careful in the days prior when brushing or combing your hair that you do not cause any scalp irritation as this can result in painful burning when the lotion is applied!
Be Organized
Any good home relaxer kit should come with all you need but just be certain beforehand and get everything you require within reach prior to starting. Cover up any surfaces if you are a bit messy and have some old towels to-hand for any spills.
Better Safe Than Sorry
You should carry out a strand test prior to using any chemical product on your hair – this includes those products you may have used countless times before. Yes, it is possible to develop an allergy that wasn't present previously.
Either cut off a small section of hair and apply the relaxer to test or apply directly to a small patch of head hair. Your specific product instructions will inform you of the best way and timescales in which to do a strand test.
Protection Is Key
When using a relaxer for men, you are putting chemical induced stress on both your hair and your scalp. So, whilst your hair may be ok with a product, your skin may not. By using Vaseline all around your neck, hairline and ears you can help safeguard your skin against potential burns and irritation.
Follow The Rules
It sounds obvious but following the instructions is key! Look at the do's and don'ts and pay special attention to any warnings on the product and recommended timescales. This includes products you may have used before – as ingredients can change!
Size Is Everything
Big chunks of hair don't relax as evenly as small to ensure that you work on half-inch pieces at a time. It may be easier to section your hair with clips beforehand or enlist the help of a friend.
Time Management
Glancing at the clock while you are waiting for your relaxer to do it's work and guesstimating how much time has passed is a super dangerous thing to do. Be precise – these are chemicals on your head and near your face after all! Permanent damage can be detrimental so use a proper timer!
Rinse
Once your time is up making sure you rinse your hair as much as possible before applying the neutralizing shampoo. The more you rinse, the fewer chemicals you will need to neutralize and the less risk you run of over-processed hair.
The Following Hair Tutorial Shows How to Use Hair Relaxer in A Simple Way
Before And After of Hair Relaxing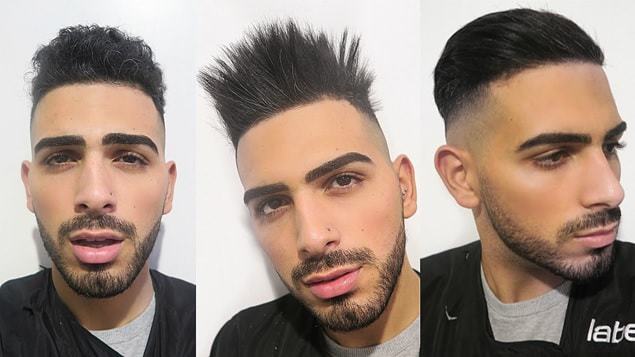 The above-attached picture shows the three stages that hair goes through in the process of relaxing. The first shows the before hair this is before any relaxing product is applied on the hair. The second shows while the last picture shows the final outcome of straight, smooth and manageable hair.
Effects of Hair Relaxer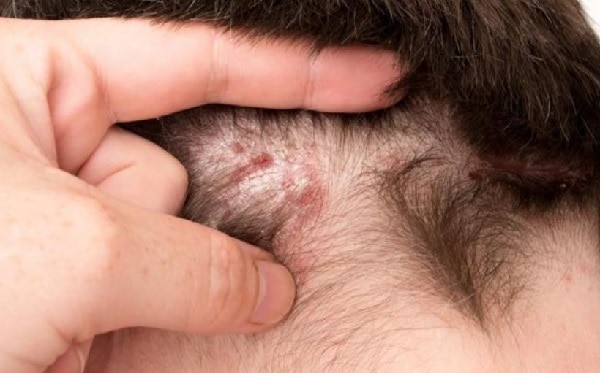 This part contains the most asked questions by individuals who are considering the hair relaxing process. People are concerned about their scalp health, hair strength and future growth of the hair during hair relaxing. While relaxing makes the hair look smooth and frizz free, it changes the appearance of the hair by altering and manipulating its natural course. Some of the dangerous side effects of relaxers include
Scalp Irritation: Chemicals like sodium hydroxide are used in relaxers which heavily alter the ongoing natural course of their hair. The foremost effect of relaxers is the mild discomfort of the scalp, itchiness, and redness in the area of application. The irritation is supposed to last a few days but if it prolongs then it means that the chemicals were too harsh for the scalp.
Chemical Burns: When the high dosage of chemicals is left on the skin, unattended for too long, then the skin starts to break down and absorb these chemicals which in turn leads to severe chemical burns. These burns are not only extremely painful but can have long-term side effects like the growth of natural hair.
Hair Damage: When our hair gets treated by chemicals over and over again, then it becomes very weak and starts breaking strand by strand. You might have noticed that some of your hair strands are longer than the rest. This is applicable when relaxer treatments are taken too often without a considerable amount of gap in between. This can also lead to receding hairline and balding spots on the head.
Best Hair Relaxers for Men to Use
There are numerous products on the market for helping you get a straighter style. Here are the top five available at the moment.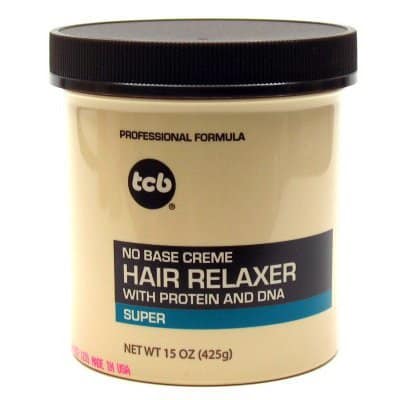 Pros
No base crème.
Added protein and DNA to soften locks.
Cons
We will need to buy a neutralizing shampoo along with this.
No gloves included in the kit.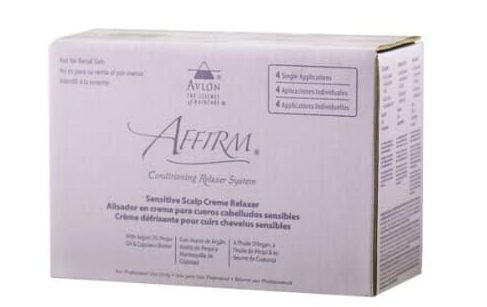 Pros
Mild strength for sensitive scalps.
The effects of the kit can last between 3 and 5 months.
Cons
More expensive than some other options.
Some have noted that this product weakens hair and causes dryness.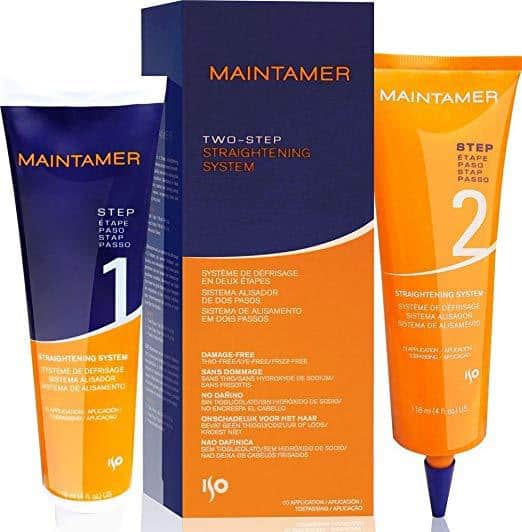 Pros
Great for fine and medium textured hair.
Everything you need is within one box.
Cons
Noted as not being a particularly strong product so may not deliver results on very curly or very thick hair.
Some have noted that this product has changed the color of their hair.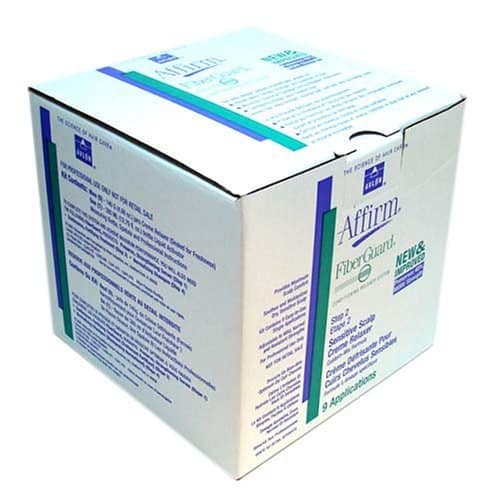 Pros
This kit contains a lot! Including 9 relaxers, a bottle of relaxer activator, measuring cup, mixing stick, and instructions.
This kit contains all you need to relax your hair at home.
Cons
Some noted that this product leads to calcium build up.
Noted as not being a particularly strong product so may not deliver results on very curly or very thick hair.
Pros
Highly conditioning product.
Lo-lye and low sodium.
Cons
More expensive than other options.
Some have commented that there is a long processing time to achieve the results.
Frequently Asked Question
Q. How long does hair relaxer for men last?
Ans: Hair relaxer treatments can last from 6-8 weeks or until regrowth appears. However, results can vary depending on your hair type.
Q. How can I make my relaxed hair look more natural?
Ans: Make sure that you condition after every wash to keep the hair soft and supple. If you style your hair daily, then use a heat protection spray. Keep on top of having regular trims or haircuts to banish dead ends.
Q. How long should I wait to wash my hair again after using a hair relaxer or beard relaxer?
Ans: When you have finished using the relaxing product you will need to use a neutralizing shampoo and then dry and style as normal. Some state that you can wash your hair with your regular shampoo by the following day, however, given the harsh chemicals that your tresses have been subjected to, you may want to wait around 3 days for your natural oils to revive which will help the hair recuperate.
Don't Forget:
Carry out a strand test
Read the instructions on the product carefully
And, if in doubt, speak to a stylist
Some of this may sound scary but as long as you follow the rules and err on the side of caution you can find your way to a time saving and money-saving way to relax your hair! For all those individuals looking for natural hair relaxers and relaxing treatments, this is the perfect guide for them to decide to attempt it or not.