Martin Johnson hairstyle
For the writers of the Boston-based band Boys Like Girls,
Martin Johnson
is a red hot topic. When it comes to celebration of life in music, Martin Johnson the lead vocalist, rhythm guitarist and lyricist for the rock band Boys Like Girls scores high with his real life experiences based songs.
With short 'skater'-ish brown hair, sapphire eyes and muscular build this guy has won millions of heart with his looks and songs. Born on September 9, 1985 Martin Johnson grew up in Andover, Massachusetts. It was after his graduation from Andover High School in 2004 that he wanted to record his self composed songs.
He recruited bassist Bryan Donahue, drummer John Keef, lead guitarist Paul DiGiovanni and together they formed the band Boys Like Girls back in 2023. With a more radio-friendly pop rock sound the very first studio album named after the band has been labeled as "an album full of hit singles" or "the soundtrack to summer".
The lyrics of the band's first album encompass all – Johnson's journey to adulthood, the tragic passing of his mother, his series of affairs, and the resulting heartbreaks. While the song "Dance Hall Drug" is a commentary to Johnson's personal experience of growing up, "Thunder" is about his high school girlfriend.
In fact, it was the album Thunder that helped Boys Like Girls to make their presence felt on Billboard charts through 2008.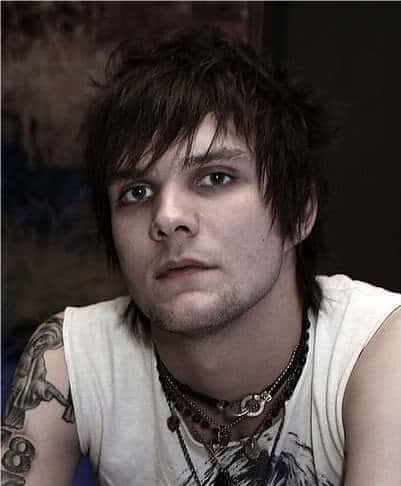 Martin Johnson hairstyle
Martin Johnson messy hairstyle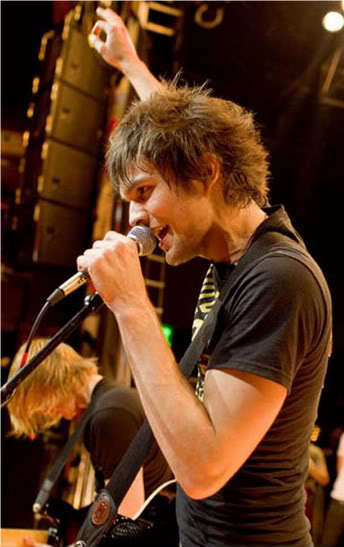 Martin Johnson hairstyle
Apart from his music Johnson is also noted for his carefully-careless style! Blessed with a wavy blonde hair Martin Johnson has
straightened
his hair. His disheveled
messy looking hairdo
lends him that edgy sloppy look and perfectly complements his cool image.
In fact his hairdo has been his trademark though the color of his hair changes often and is quite popular with his fans. Let's hope in the upcoming days, Martin Johnson with his mesmerizing voice, exclusive style statement will offer a variety of contemporary pop punk and alternative rock music to the music lovers across the globe!