41. Let the Waves Go Wild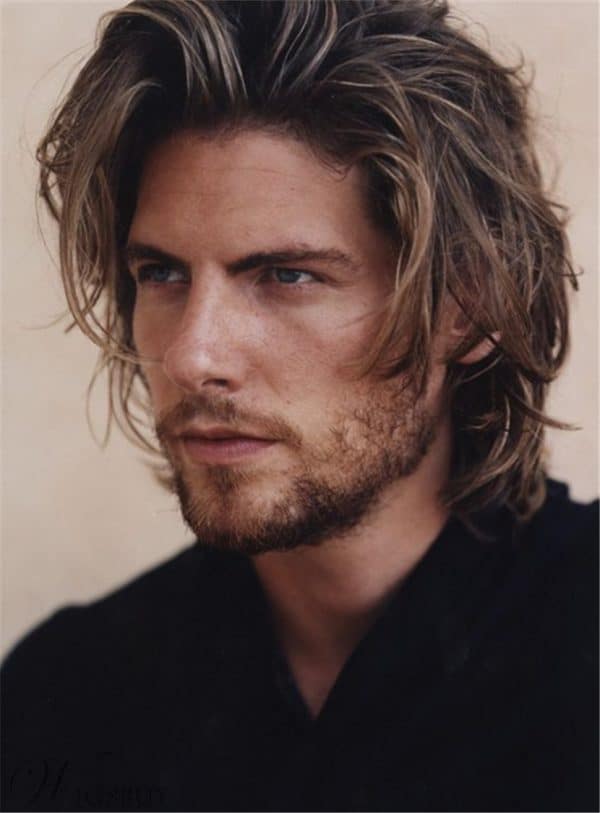 Your long-ish curly or wavy mane is no cake, but layers suit it more than you think it does. Layer it up and let the waves do what they want. Your handsomeness will surf on the waves of your hair. Because "letting it go" once in a while does not hurt.
42. The Casual Waves
Don't work on your hair if you don't want to. Let your manes casually hang out on your head and let it take its directions. This style is for the men with long hair and best for voluminous wavy/curly haired men. Because the volume will add bounce to the style. And you will sport a cool, laid-back look without any fuss.
43. Go Bohemian with Your Curls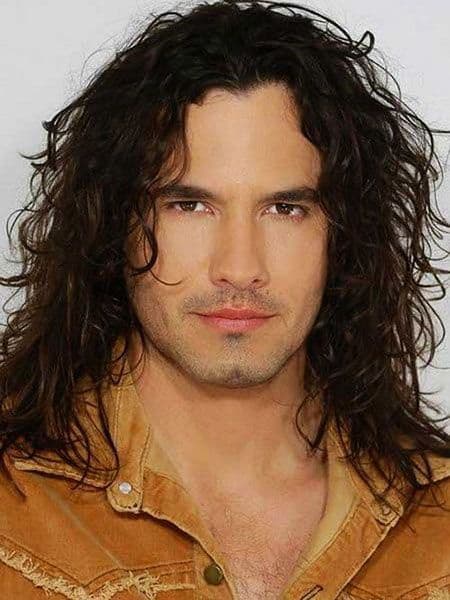 Why not do something exotic with your long, wavy or curly mane guys? And not cross big lines at the same time? Bohemian hairstyles come handy when you're both the cool, relaxed, and artful guy among friends and a responsible corporate guy at work. It is for the longer mane of course.
But men who are growing out their hair can also try it. It does not take much. It's almost like leaving your wavy hair/curls be, other than slicking it up with some products to give it a wet, summer look. This hairstyle is born for pool parties.
44. Go with Layers
For those who have been growing out your short hair for a while in pursuit of a long wavy mane, and suddenly you need some styled look for one reason or another, layers are your savior. Enlist the help of your hairstylist, layer- up your growing long-ish hair and use some styling products, Your wavy hair is going to give your look a new dimension.
45. Go Rough on Your Dense Hair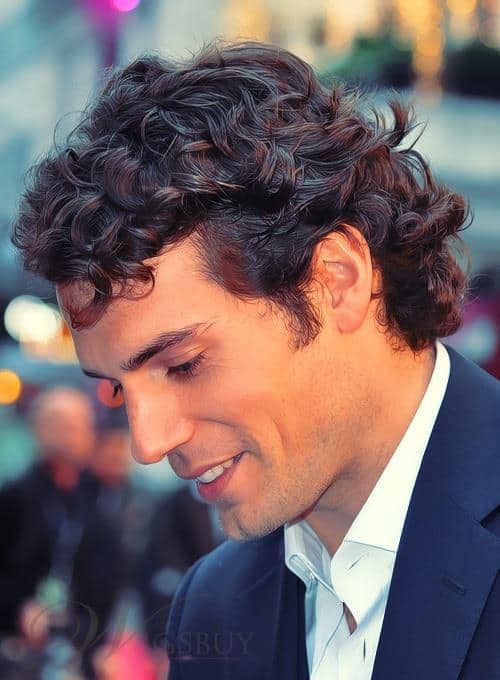 This one is also for men in the pursuit of long hair but still on their way. If you're growing out your curls to longer hairstyle, and you have dense and voluminous longer hair, this is a good look for you. You can cut bangs with it or live the hair on top little longer than the rims and bottoms or let the hair over ear grow.
Let your hairstylist go creative with the lengths. This uneven length of hair will give your hairstyle a rough and messy look that is clearly very handsome on dense hair. Because the density will add extra grit to it.
46. Luscious and Crazy Waves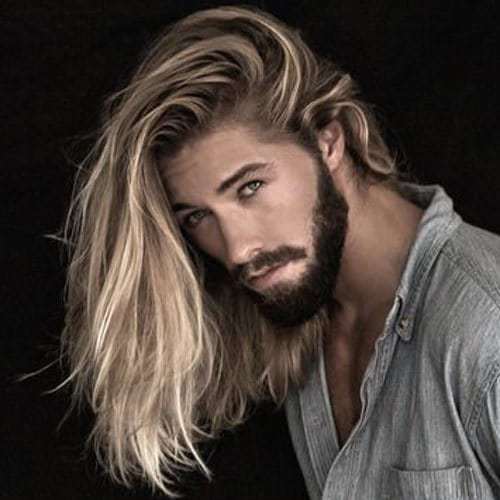 When you've got a long mane of wavy and coarse hair, you've got yourself an asset to frame your face with manly elegance. Give your waves a rough brush/combing to a side and let them hang loosely.
Your long, coarse and voluminous mane of hair itself will be a style on its own. If you are considering a beard, try these buzz cuts with a beard. No stylist or fancy products necessary.
47. Give Your Curls a Day Off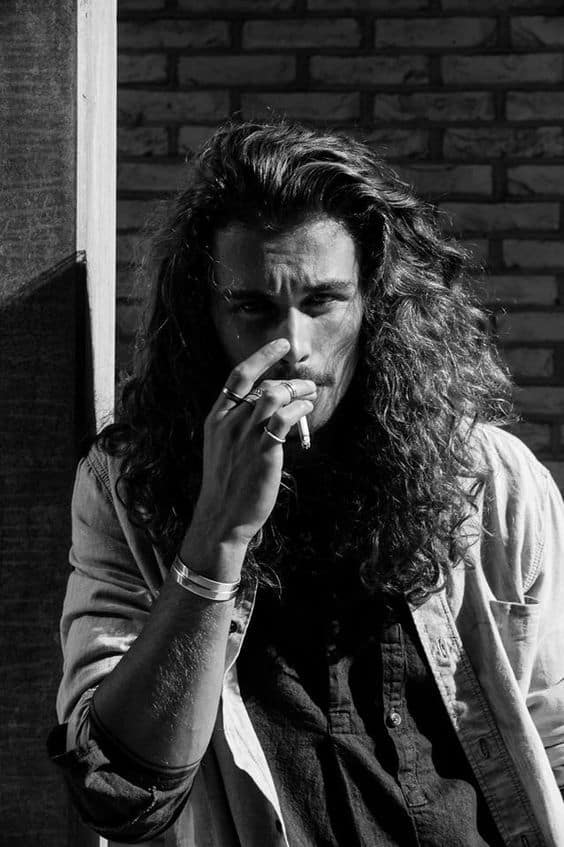 Your long curls have seen enough toiling days of being pulled in a man-bun, a long ponytail or maybe even a fishtail if that's what you're into. But the hair needs to breathe sometimes if you want to have a sustainable long and healthy mop in the future.
That is why this hairstyle is not just good for your looks but also for the health of your hair. Wash it and leave it for air dry, just push it in front so it does not obstruct your view. You're all set and your hair is ready for a vacation.
48. Sweep Your Locks Back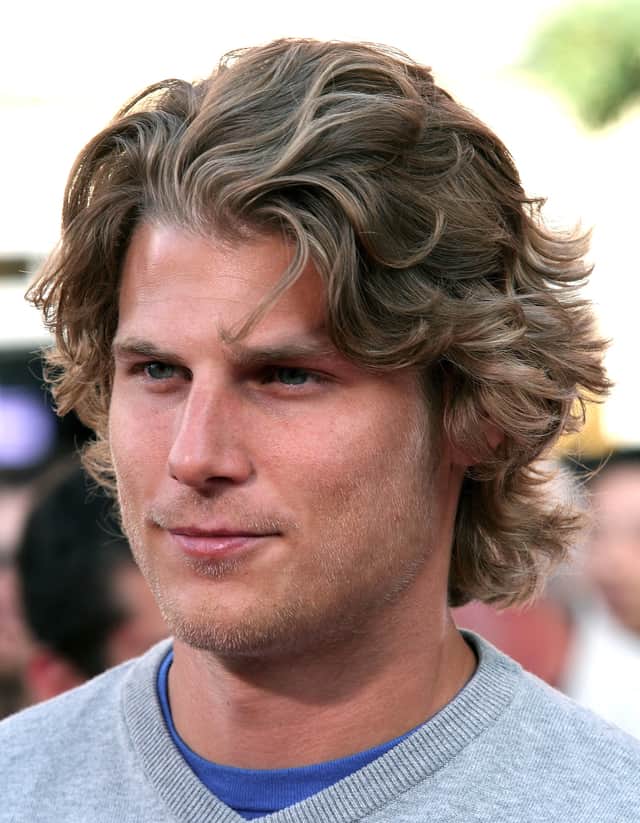 Laid back, effortless, and perfect for formal occasions – this low maintenance hairstyle is for men in the pursuit of growing longer hair. You can easily work on it without much fuss. Just sweep your soon-to-be-long locks back with some hair products. Your wavy hair will give the style a pleasing texture and you will be all set for any occasion.
49. Shoulder Length Hair Pushed to a Side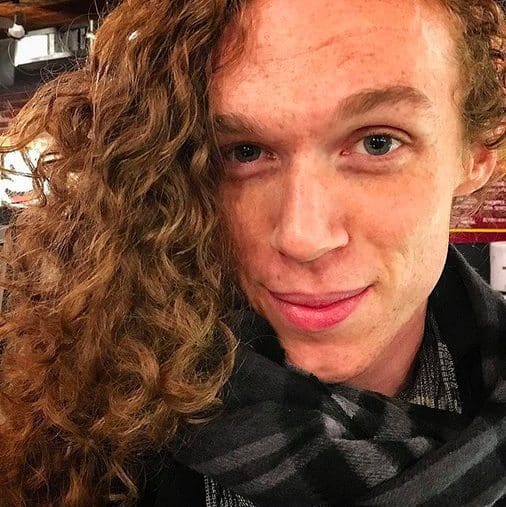 Do you have shoulder length hair? Then it's your turn to relax and the hair's turn to impress. Push your shoulder-length curls to a side and let them hang loosely and frame your face. Ideal for beach and informal outings. Or a good post-shower look without the hassle of blow drying.
50. Highlight your Curls
Highlighting the long curls is a brilliant idea. Especially if you are sporting a fro. Even without fro it looks good. Since curls have a certain texture, and highlighting brings out the charm of textured hair in a different, and energetic way.