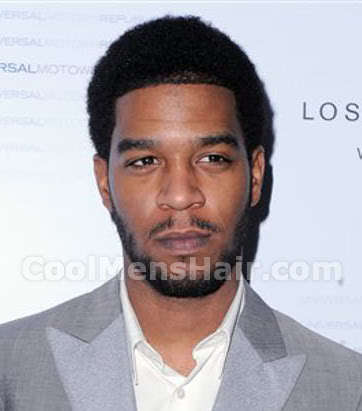 Kid Cudi curly hairstyle.
Kid Cudi, born Scott Ramon Seguro Mescudi is a young American singer, rapper and musician. He has released singles, albums and mixtapes. He performs and writes music for himself and others.
He is celebrated as a "Most Stylish New Yorker" by Time Out. His racial heritage is half Mexican and half black, so his Kid Cudi hairstyles are naturally kinky. He doesn't have to perm to have a close Afro.
The style is becoming popular for those with ethnic hair. It is quite short. Cudi has a nicely shaped head and his hairline is not ragged. He has a distinct hairline that is well defined.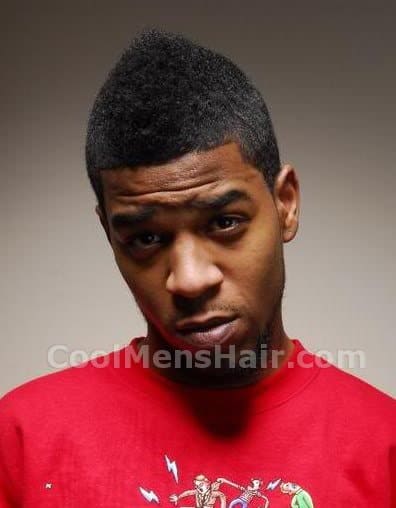 Kid Cudi curly mohawk hairstyle.
Earlier images of Cudi show shaped mohawk style that is not really long enough to be over the top. It is a smoothly shaped side and back with the hair on the crown and top of the head is a gradually increasing slightly into quasi mohawk style.
A hair style such as this requires close attention to trims and shaping. Even a fraction of an inch too long would destroy the entire appearance.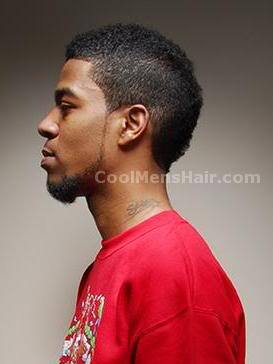 Kid Cudi short curly mohawk hair.
Fans like the hair style, but it requires more than just short hair. The texture is just as important as the cut in order to get the look you want. If you have thin or fine hair, this style probably will not work for your hair. You could try perms, but these are hard on the hair and have to be renewed periodically.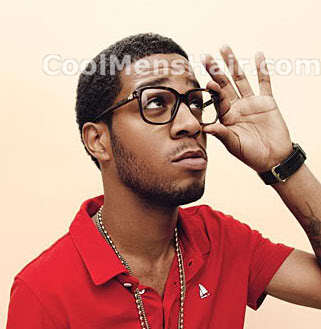 Kid Cudi neo-fro hairstyle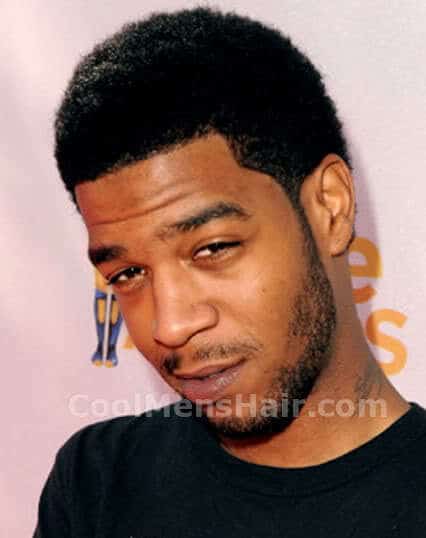 Kid Cudi African American neo-fro hair
Over the years since Kid Cudi hairstyles first came into the public eye, there has not been a major change in his signature look.The style has various names, but perhaps it is most often called a neo-fro. Those who want to reproduce his look need to consider hair texture and length before trying the style. Not everyone has the type of hair that he demonstrates so ably.