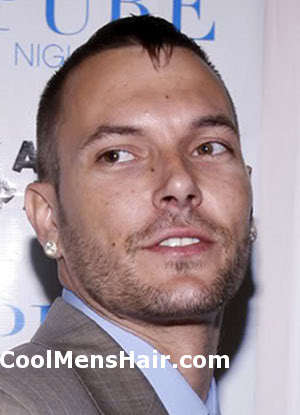 Kevin Federline buzzed hairstyle.
Kevin Federline
's primary claim to fame stems from his marriage to Britney Spears and the highly publicized divorce that followed. Professionally, he is a fashion model, rapper, dancer, and actor. Federline has also appeared a few times as a professional wrestler on WWE Raw. Here, we shall take a look at some Kevin Federline hairstyles.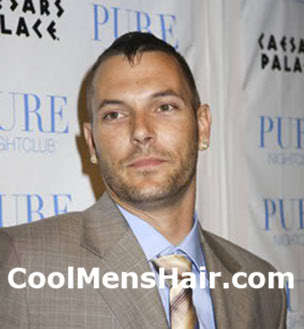 Kevin Federline with buzz cut on the sides and back of the head.
Federline appears to be a man who prefers to keep his
hair short
. One of the most common hairstyles he wears is one that has the sides and back of the head buzz cut with the top left just slightly longer. This is a variation on the traditional
crew cut
.
In some ways, it resembles a faux-hawk in that the very center is longest on top of his head. Kevin likes to use a touch of pomade to get the wet hair look and comb the top hair forward so that the center strip forms an artificial widow's peak in the center of his forehead.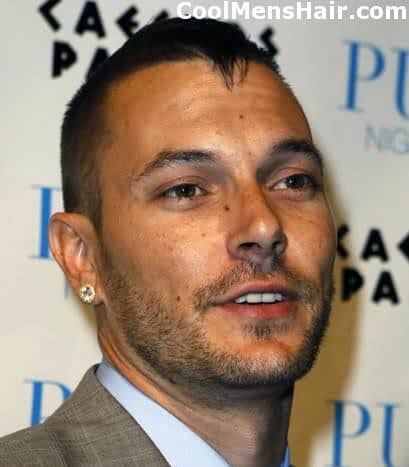 Kevin Federline hairstyle resembles a faux-hawk
This look is accented by allowing the mustache and beard to show a couple of days' worth of stubble on the face. It can also be worn while clean shaven and the top hair can be spiked up into a true faux-hawk.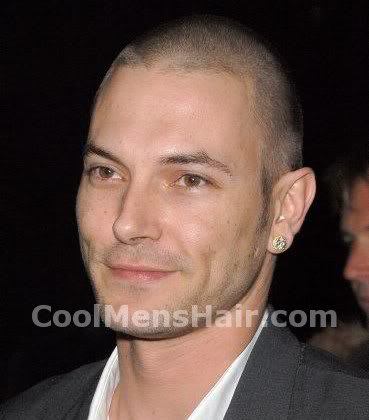 Kevin Federline short buzz cut
The other of the two common Kevin Federline hairstyles is a
true buzz cut
. For this look to work, Kevin remains clean shaven. No hair product is needed at all. There is also no need to comb or brush the hair. The only drawback to this hairstyle is that one must have the hair cut no less than once every two weeks to maintain this short hairstyle.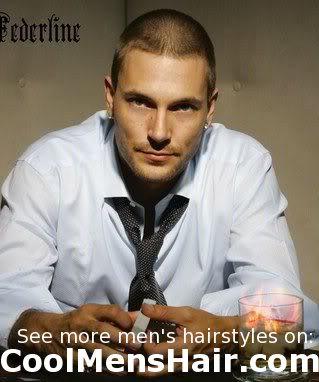 Kevin Federline buzz haircut
In general, Kevin Federline hairstyles are
very short hair cuts
that require little, if any, hair product or maintenance to keep the style looking good all day. Frequent haircuts are needed as the primary maintenance for these styles.