Josh Hartnett short hairstyle.
Josh Hartnett is an American actor/producer who rose to fame in 1997 when he starred as Michael Fitzgerald in Cracker, a television series. The next year, he starred opposite Jamie Lee Curtis in the feature film "Halloween H20: 20 Years Later". Since then, he has gone on to star in such hit movies as Pearl Harbor.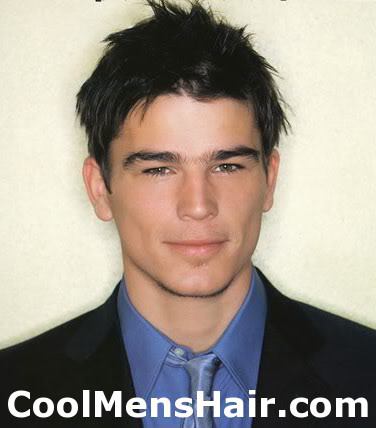 Josh Hartnett hairstyle for young men.
Josh is an individual who prefers to keep his hair short. He has worn some different short hair styles through his career. For example, when he was younger, Josh wore a short to medium short cut hairstyle with thin sideburns.
The style gave the appearance of having been parted just left of center and allowed to go a bit wild over the course of the day. Of course, this is the way the hair looked as soon he finished styling it.
This slightly mussed up look is quite popular among young men and looked good on Hartnett. A small amount of gel was the only product needed to maintain and hold this style.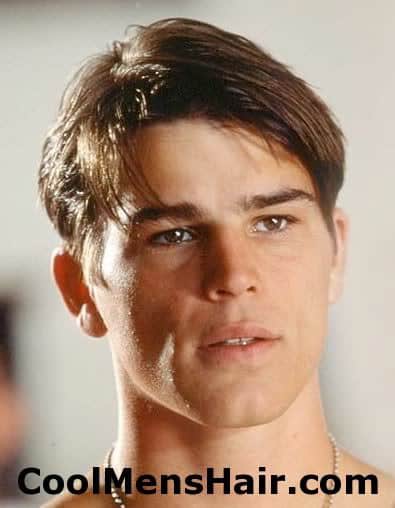 Josh Hartnett side parted hairstyle.
For his role in Pearl Harbor, Hartnett allowed the top of his hair to grow out relatively long. It was parted just right of center and flipped to one side. A bit of pomade gave the top hair a wet look that was fitting for the character he played, but not very flattering to his features.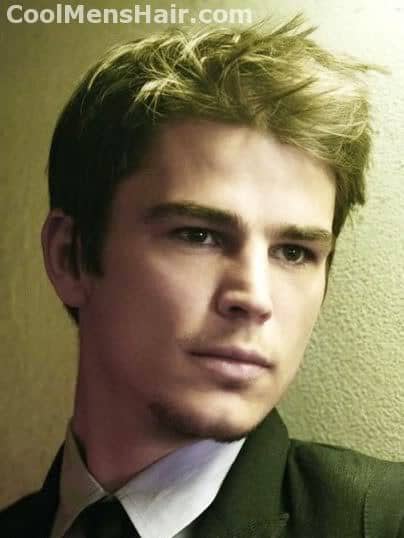 Josh Hartnett hairstyle.
Josh Hartnett hairstyles have been cut back to the short style of his younger days. The difference is that instead of trying to look like it was parted at one time and not touched for hours, he uses a bit of gel to pull the hair up into spikes all about the head to give the appearance that he has done nothing with the hair. Despite the appearance, this is a fairly high maintenance hair style.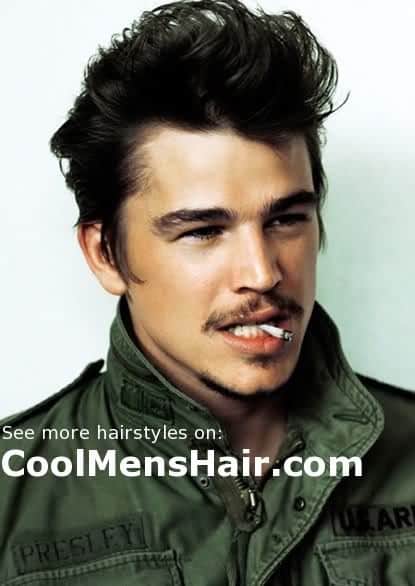 Josh Hartnett pompadour hairstyle.
Another look that Josh has used for styling his hair is to flip up the front hair to add height with a bit of pomade on them to create a medium length pompadour look.