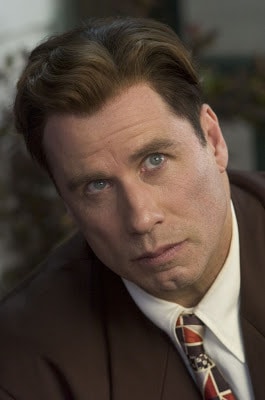 John Travolta hairstyle. Photo © Millennium Films.
John Travolta
is not only a popular veteran American actor, dancer and singer who has bagged almost all the big awards in his kitty but also a fighter in the truest sense of the term. The turbulent career of John is sufficient to prove the point wrong that there are no second acts in old age.
The New Jersey native has seen it all – uprising, downfall be it on the career front or in personal life and resurgence! John Travolta has to his credit endless awards and accolades including Academy Award, BAFTA Award, Screen Actors Guild Award to name a few.
Born on February 18, 1954, John Travolta made his early appearance in a local production Who'll Save the Plowboy? He combined his skills of voice, dancing and acting to become a musical comedy performer. He got his first professional job in a summer stock production of the musical "Bye Bye Birdie" when he was 18.
But he soon moved to New York and eventually to Hollywood and appeared in bit roles in a number of series. However, John Travolta claimed to fame with television sitcom Welcome Back, Kotter (1975) where he played the role of an overconfident Vinnie Barbarian. In the year 1977, he delivered the disco blockbuster Saturday Night Fever.
He also appeared in light dramas and television movies. After a series of failure, John made a brilliant comeback in 1989 with the movie Look Who's Talking (1989). He also bagged an Oscar nomination for his tremendous performance in the movie Pulp Fiction (1994).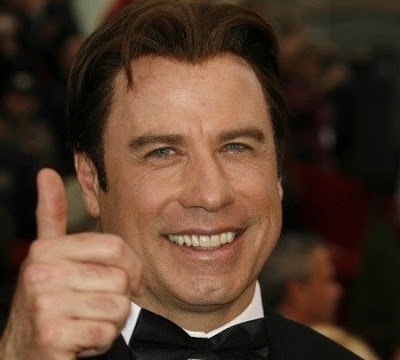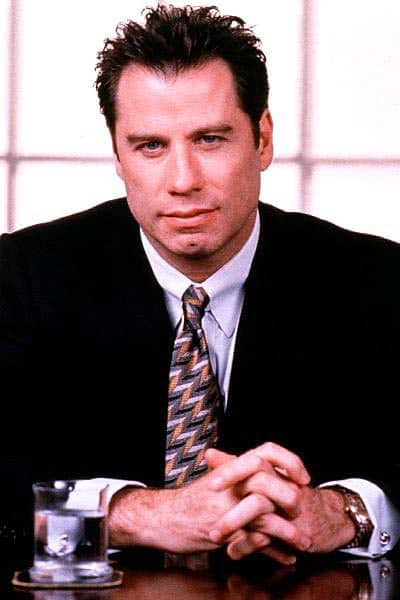 John Travolta is all about style and hip hairdo. He has tried almost every hairdo in the book from long to medium to short. While he looked sexy and smooth with his sleek hairdo of the 80s with tapering sides and back, he appeared polished and urbane with his messy,
wavy hairstyle
. Credit goes to him for bringing back the
pompadour hairstyle
popularized by
Elvis
in the 60's: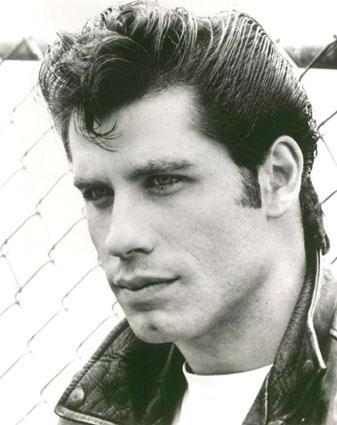 John Travolta Pompadour hair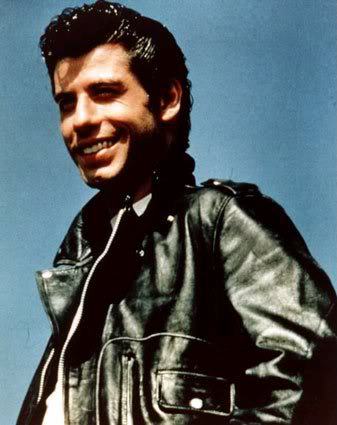 John Travolta Rockabilly style
Though at times he sported the gorgeous full locks, he went for a semi-
flat-top
look square in shape and yet managed to look neat and intact.
His full and creative mop went well with his thick locks. This immensely talented actor had also kept his hair to chin length and looked fabulous with simple hairstyle. He flaunted a full and fancy style as he arrived at The New York Premiere of Hairspray. Recently, John Travolta is receiving rave reviews for his mustache &
buzz cut
. His clean buzz cut lending him a cool, sexy and fierce appearance.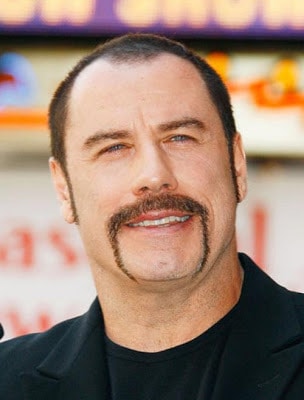 There are very few celebrities who can sport such youthful hair-style, boundless energy, indomitable courage, and a never-say-die like John! Truly, John Travolta is a trendsetter and not a follower.