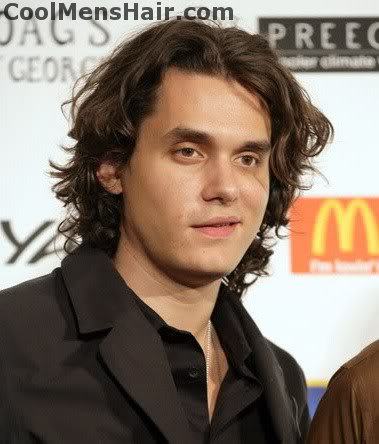 John Mayer curly hairstyle.
John Mayer
is an American singer/songwriter and musician. He was born October 16, 1977 in Bridgeport, Connecticut and raised in Fairfield. His parents were a high school principal and a teacher.
Mayer was awarded a Grammy for his hit song, Your Body is a Wonderland, in 2003. In 2007, he received another Grammy for his song, Waiting on the World to Change. Here, we are going to take a look at John Mayer hairstyles.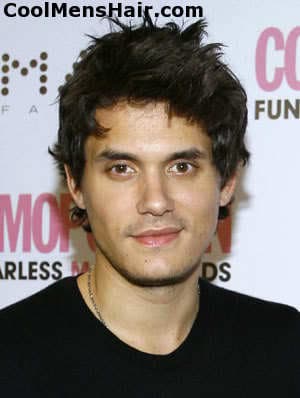 John Mayer razor hairstyle
John has naturally
curly hair
. This makes styling easy for him and most of the styles that work well for him are low maintenance. The style he wears most often is achieved by cutting the sides and back shorter than the top.
The top hair is razor cut toward the middle of the head. The finished cut and style takes advantage of his hair's natural body and texture.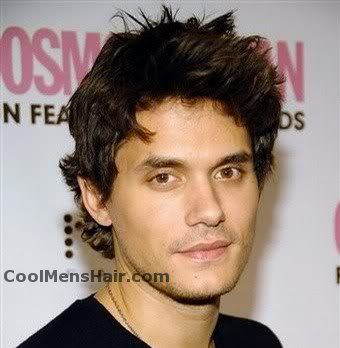 John Mayer hairstyle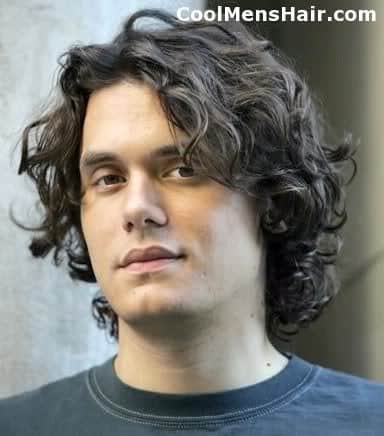 John Mayer natural curly hairstyle
Styling the hair cut this length is an easy matter. John has been seen with the sides and back combed down straight and the top left with
messy looking
curls.
He also has allowed his natural curls to extend to the sides and back with a small amount of gel being applied to provide hold. He has also used pomade to provide the wet look with his natural hair texture.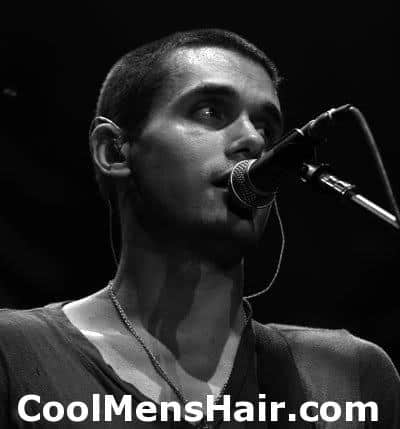 John Mayer crew cut hairstyle
Another hairstyle that John has worn with success is a
crew cut
. This is a simple style with the sides and back of the head cut very short and the hair on top of his head left a little longer, up to 3/16 of an inch.
In order to maintain this style, the hair must be cut frequently, at least every other week. Otherwise, no hair product is needed and there is no need to brush or comb the hair. John Mayer hairstyles are ideal for anyone with natural curl and texture to their hair.
Allowing the hair to grow out longer would likely just result in an unkempt appearance. The short curly style and the conventional crew cut are two styles the suit John's facial features.