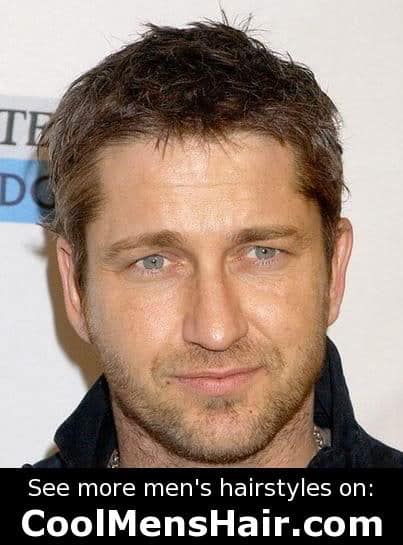 Gerard Butler short messy hairstyle.
Gerard Butler
is a Scottish actor who was born November 13, 1969. He is a trained lawyer who began his acting career in the mid-1990s. At first, he took small roles in motion pictures such as the James Bond film Tomorrow Never Dies.
Butler became famous worldwide for the role of King Leonidas in the movie 300. He has also done several other movies including The Ugly Truth and Gamer. Here, we will take a look at Gerard Butler hairstyles.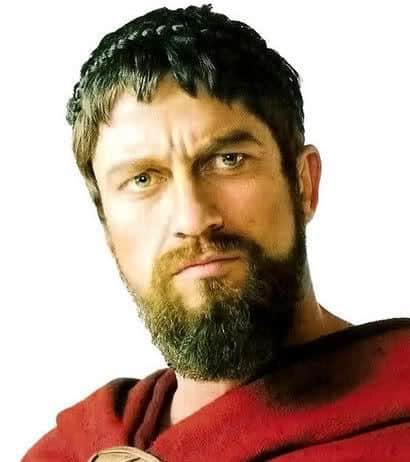 Gerard Butler 'King Leonidas' Caesar hairstyle
For his role in the movie
300
, as
King Leonidas
, Gerard had the back and sides of his hair cut short while leaving the top a bit longer so that it can be shaped into
Caesar cut style
. To style the hair, he simply worked a bit of wax through while damp and allowed it to dry naturally. Once dry, a little hairspray provided extra hold.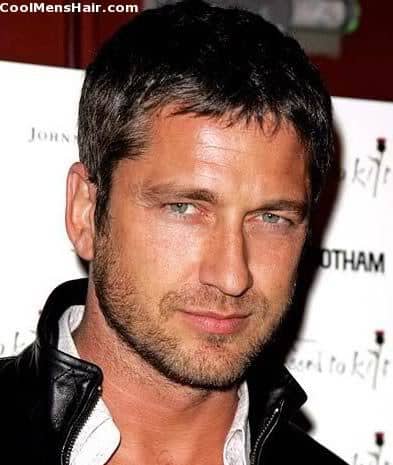 Gerard Butler Caesar cut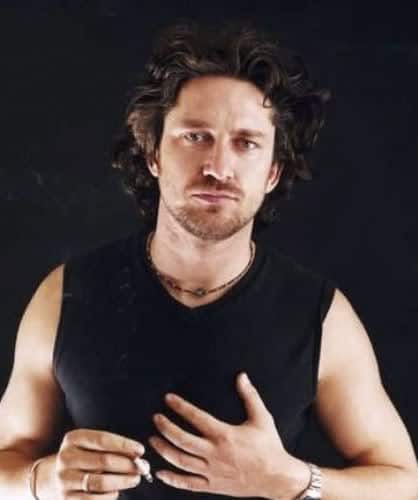 Gerard Butler long wavy hairstyle
Butler has also worn his hair a bit longer, even touching his shoulders. When his hair is longer, it has a natural wave to it. This may style is very simple. For the most part, he could simply running his fingers through his hair with a small amount of gel on them to hold the hair in place for a
messy, sexy look
.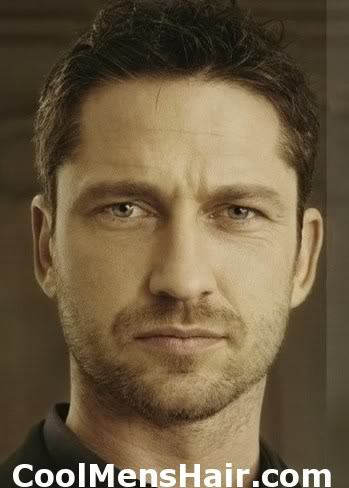 Gerard Butler short hairstyle
However, Gerard generally looks better with
short hair
. He is most often seen with a neat trim on the sides and back with just enough length on top to allow the hair to take on a mussed up appearance. This is a low maintenance hairstyle that does not even require a comb to accomplish. A small amount of pomade to provide a wet look and hold applied with the fingers is all that is needed to achieve this style once the hair has been cut to the proper length.
Gerard Butler slick back hairstyle
In his latest movie, Machine Gun Preacher, Gerard Butler looks great with his slick back hair.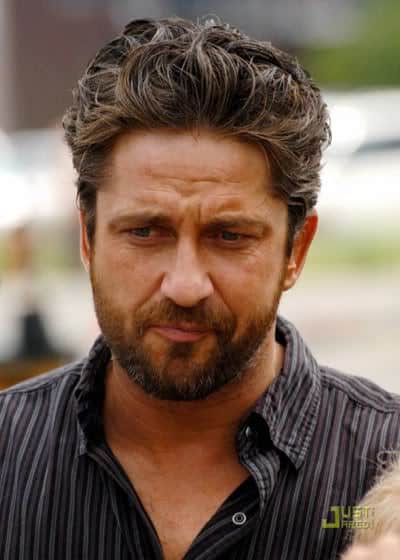 Gerard Butler layered slick back hair. Image via Just Jared.
It is also common to see Gerard sporting a beard. If he does not have a full beard, he usually at least has short stubble on the lip and chin.