Chili bowl haircuts were a huge deal in the '70s. Although this spring summer season they have started to make a come back. This bowl haircut can be extremely versatile and it is strongly based on how well you style it to fit any occasion.
You can either make it look extremely professional or on the other hand make it look like fun with a style statement. The most appealing thing about this haircut is that it isn't constrained to a specific gender or age.
Trendy Chili Bowl Hairstyles
Here are the top 7 ideas for an ideal chili bowl hair cut for men.
1. Bowl Cut with Shaved Sides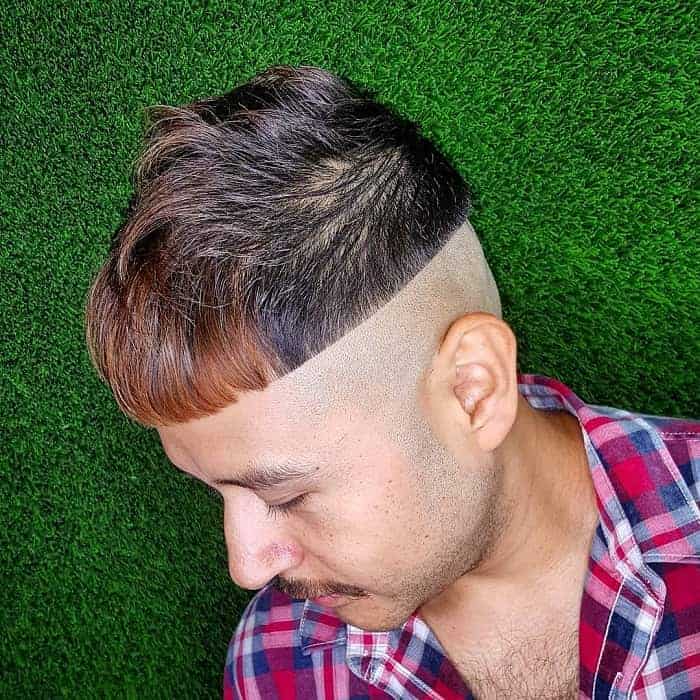 This particular haircut specifically has a clean cut. The ends in no way are feathered and the sides are trimmed to zero. The way you could style this is by letting the ends fall down naturally. At the same time ruffle a few strands of hair towards the top. This will create an illusion of the 'messy look'.
This Chili bowl haircut is perfect for a fun night out with your friends. You can even rock this vintage hairstyle with professional attire.
2. Freefall with A Tinge of Purple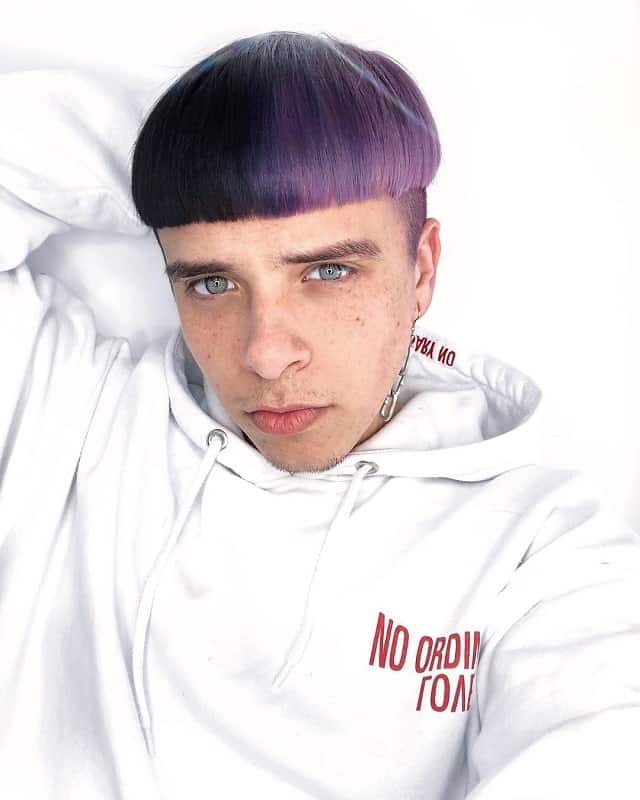 This bowl cut can be the one for you if you have naturally straight hair. The Chili haircut boosts pointed edges which makes the line less harsh. Add a tinge of purple on one half to make this trendy and fashionable look better.
Get this style by blow drying your hair in a downward motion. Apply some dry shampoo at the roots to create some texture. Comb it out smooth for the hair to look straight and falling forward.
The stark difference between this hairstyle than the ones that are previously shown is the volume of hair. Here the hair isn't as full, which has its own fashion statement. This style would be perfect for someone who has naturally thin hair.
They are much more layers in this hairstyle. The best way to style Chili bowl cut is by pushing the strands of hair forwards. This haircut can be worn anywhere, it can cater to fancy, formal, and even casual outings.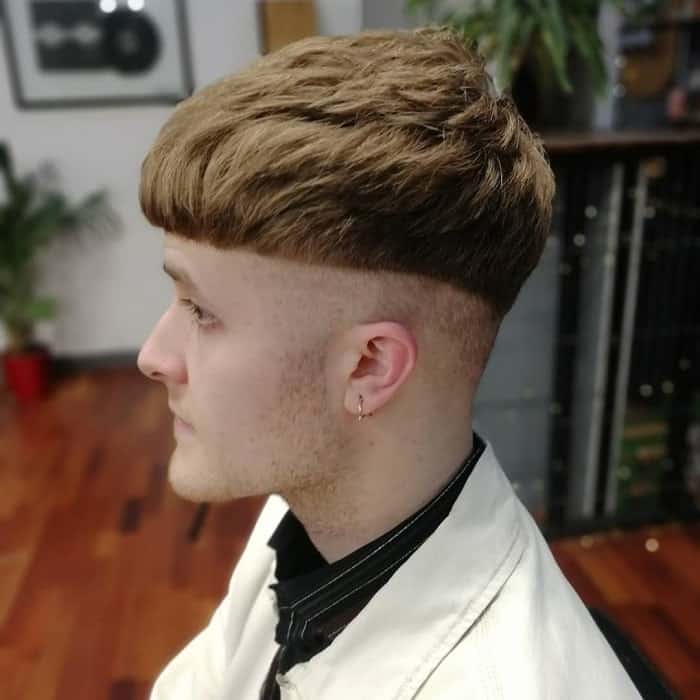 In this haircut, you might notice that there are even more layers towards the crown. This gives the hairstyle a voluminous and fluffy look. It is the perfect look for someone who aspires to have a shabby hair look with a Chili bowl. To style it all you have to do is comb the layers to the front, but the ends of the hair downwards.
Often a lot of people don't like shaving off their sides completely. Here you can see in this Chili bowl hairstyle the sides aren't shaved off completely. Also, the hair is much thinner towards the front. This haircut is perfect for someone with a thin face.
It is extremely easy to style, just blow-drying it downwards. You can either ruffle up the hair at your crown or let it be sleek and chic. By adding a mahogany shade to your hair will definitely catch a lot of attention.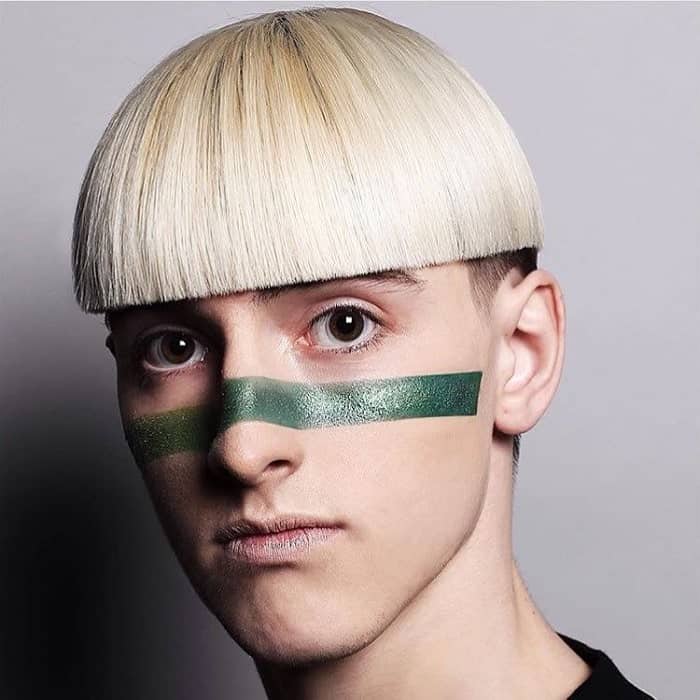 This is the kind of Chili bowl haircut that one can easily spot in magazines. The style is fairly easy to achieve but it requires paying a little more attention to your hair than usual. To achieve this style, one might have to straighten their hair.
The hairstyle requires straight platinum blonde hair till the eyebrows and faded sides. Make sure the edges are cut evenly and as straight as possible. In order to make your hair look smooth, you will require using a serum.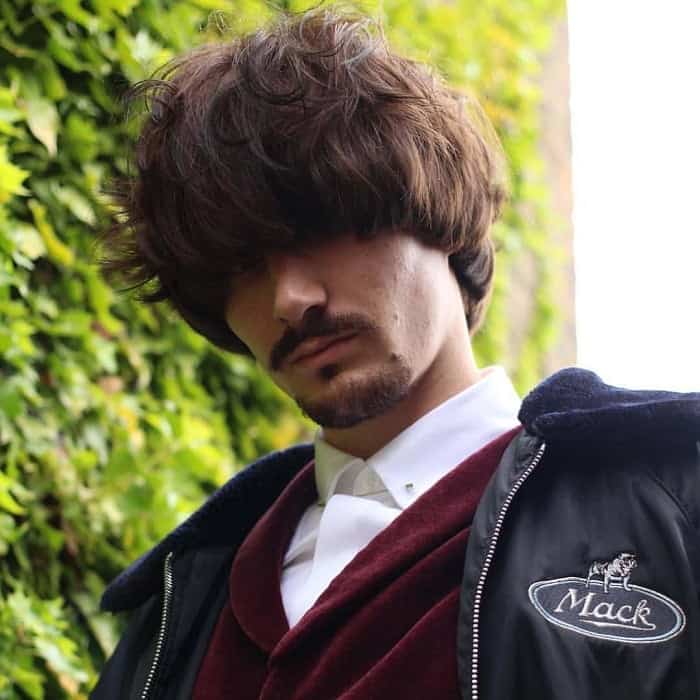 If you were wondering, could it be possible to have longer hair and still have a Chili bowl cut? Here's the answer. You might find it challenging to maintain but it is worth it. The look is unique and by carrying this hairstyle one can easily set a trend. The complete look of this hairstyle is achieved when the hair falls to your eyes. Keep the hair voluminous and at the same level throughout.
Hopefully, these top Chili bowl haircuts inspire you to get one for yourself. These haircuts have their own spark to them and it can be a great way to show your confidence and trendsetting personality. Now is the right time to indulge in this hairstyle, with how trendy it has been since the start of the year.
One of the major advantages of this hairstyle is that it can be styled easily and is extremely versatile. A Chili bowl style can go with every attire and for almost every outing. Opt for a cut that gives you a vintage as well as a stylish look.