Andis 29775 Headliner trimmer.
This product is also known as the Andis Headliner, and it combines the features of electric clippers with that of an electric razor. It is possible to shave, sculpt, and trim short hairstyles and beards. It is designed to cut very close to the skin without causing any kind of irritation. These special features help to avoid any problems that may be caused by ingrown hairs or sensitive skin.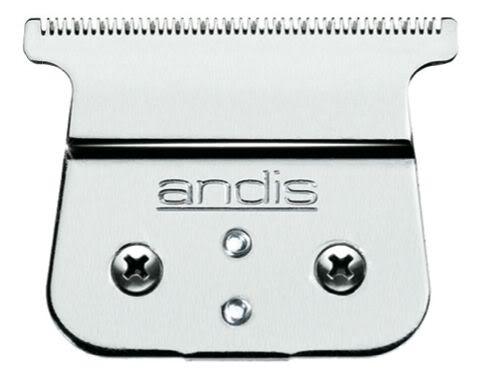 Andis Headliner blade.
The blades on the Headliner are made from durable stainless steel. This helps to prevent corrosion. You also can receive haircuts that look like they are professional. It will only take a short amount of time to recover the cost of this durable and handy product.

Fade haircut.
It can be a difficult task to deliver a good looking fade haircut. This popular hairstyle has a tapered look from top to bottom, and the haircut gradually fades from one area to another. Your Headliner is designed to deliver an excellent fade cut and it will be much easier when you use this trimming tool.

Andis Headliner home hair cutting kit.
Out of the box, you get eleven pieces with your new Headliner. Here is what you get: Headliner trimmer machine; Four separate combs that attach to the Headliner (sizes: 1/16″, 1/8″, 1/4″, 3/8″); Beard lifting brush; Barber comb; Special taper barber comb; Blade brush; Blade oil for lubrication; A case for storing your Headliner.
The manufacturer makes a full line of hair cutting products. They also make and distribute quality clippers for animals. You can find Andis hair dryers mounted on the walls of many hotels.
When you purchase the Andis Headliner you receive a warranty for five years. This warranty protects you against all kinds of problems with workmanship or materials. If you have problems with your Headliner you can return the product to the manufacturer for a full refund. Customer service is available via a toll free telephone number.
A typical Andis Headliner review on Amazon includes claims that this product is far superior to others. Users mention that the Headliner is not difficult to operate and is very easy to clean up after use.
Many owners mention that their Headliner is inexpensive and saves them a great deal of money on haircuts. Many men appreciate the ability to shave with the product, also. This trimmer is receiving a great many five star reviews from satisfied owners.
Pros:
Close cutting. Almost as close as a razor.
The machine runs smoothly.
Great for buzz cut, fade haircut, high and tight cut.
A good beard, mustache, & goatee trimmer. I say good because it gives you a nice 5 o'clock shadow. If you want to get the closest result, you can use a safety razor.
Can be used for pet grooming.
5 years warranty.
Cons:
If you ever used a professional clipper then you'll probably feel the tool getting warm more quickly. It can be understood that the tool is used for home hair cutting.

Buy Andis Headliner>>