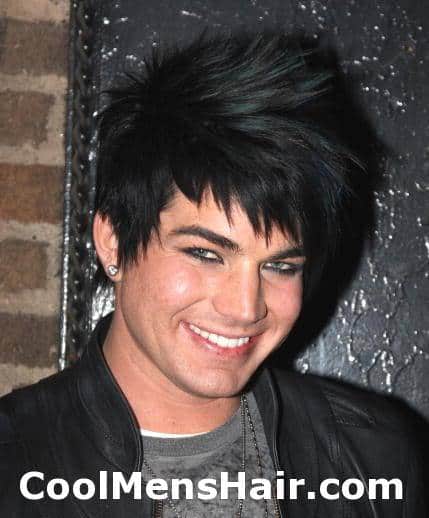 Adam Lambert hairstyle.
Adam Lambert
is better known as the eighth American Idol runner up. Considered as the best male singer in the competition who is comfortable singing every genre of music with equal élan, from ballads to heavy metal this young singer is an actor too.
A versatile vocalist from California, Adam Lambert is famous for his wide vocal range, jet-black hair, heavy mascara and openly gay lifestyle. He has often been compared to glam rockers like Gene Simmons and Freddie Mercury.
Besides taking the world and judges by surprise with his exceptional and unique singing style, he surprised his fans and critics at the American Idol with his changing style and haircut. Born on January 29, 1982 in Indianapolis, Indiana Adam Lambert soon shifted his base to California.
While he was in his school, he joined the theater and regularly performed with the school's jazz band. From the age of 10, Lambert aspired to be an entertainer. He was so thrilled by the stage, that he took private voice lessons and participated in musicals. The Jewish lad has performed in Hebrew at Jewish events and sang songs.
He also tried his hand at music, performed in a rock band and did studio session work. During his time with Zodiac, Lambert mesmerized his audience with his vocal range. He also started to pen down his own music.
However, Lambert became a house hold name in the year 2009, after he became one of the finalists on the eighth season of the reality TV contest, American Idol. Despite his unfortunate defeat to Kris Allen in the finals, Adam Lambert today enjoys a successful singing career.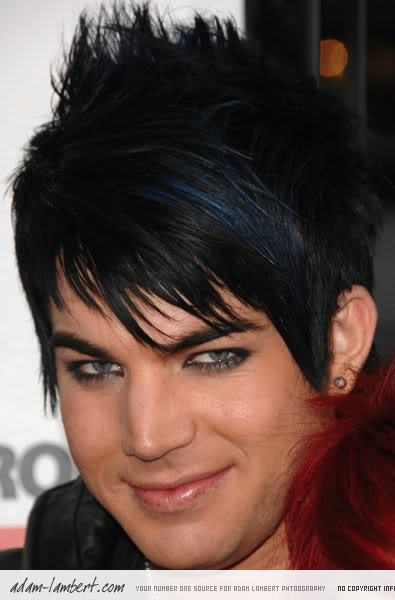 Adam Lambert emo hair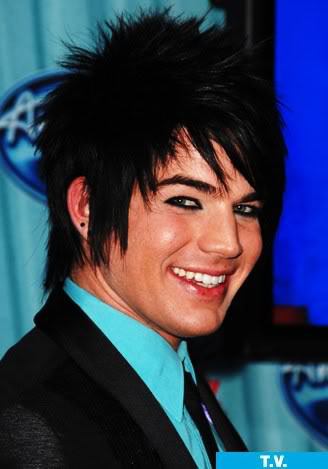 Adam Lambert emo hairstyle
Adam Lambert hairdo has always been in focus. Adam's
emo hairstyle
with black, asymmetrical bangs or fringe, covering his one eye has lots of
razored texture
to give his hair delicate and distinct edges. His hair is shagged out and has been flattened by ironing with a blue streak that lends him a feminine charm making him look great.
During his American Idol days, Adam Lambert appeared in variety of hairdo ranging from emo hair style, to an Elvis pompadour! While to define the emo look Adam wore black tight jeans, tee's, black nail polish and black eyeliner, he flaunted the pompadour hairstyle with a new twist.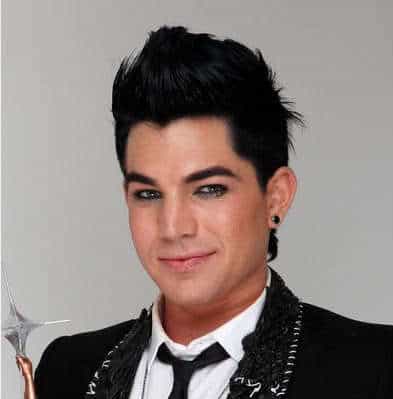 Adam Lambert pompadour hairstyle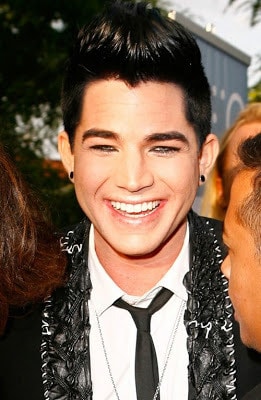 Adam Lambert pompadour hairstyle. Photo © 2009 Michael Bezjian.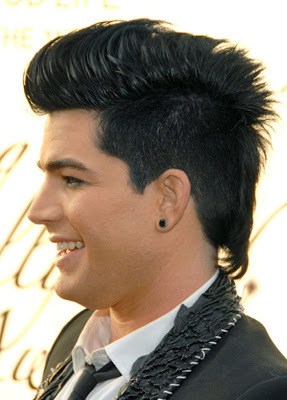 Adam Lambert is full of talent and personality and has amazed the audiences since he was a little boy. He is a real treat to watch and hear!
Here are more photos of Adam Lambert hair: