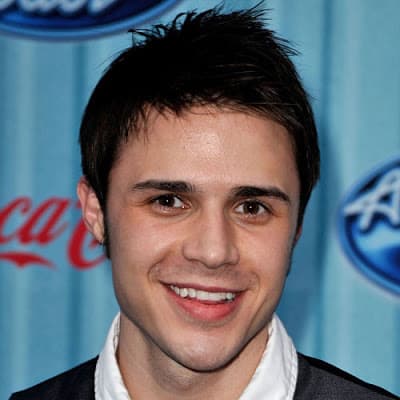 Kris Allen hairstyle.
Kris Allen
is an American idol in every sense of the term. He has won over million of Americans with his good looks, cordial manner and above all with his soulful voice. Passion for music and love of performing is what sets this American singer and songwriter from Conway, apart from the mass. Kris Allen is a star in making.
Born on June 21, 1985 Kris Allen had an interest in music right from his childhood and started playing the violin while in elementary school. He also learnt to play the guitar and can handle piano and ukulele with equal élan. Music being his first love, in 2007 the young singer produced his own album named Brand New Shoes.
However, Kris Allen shot to fame in 2009, when he became one of the finalists on the eighth season of American Idol, the reality competition and won the laurels defeating his rival Adam Lambert. In fact, he is the first married contestant to win the competition.
Faith plays a significant role Allen's life, and led the aspiring performer to become a worship head for New Life Church in Arkansas at both Greater Little Rock campuses and the Conway. After a series of live performances Kris has signed a record deal with 19 Recordings and Jive Records. Allen is a guy's guy, and not about fashion.
Kris Allen hairstyle
Believing in being casual, Kris Allen has a cool, easy style. With his
oval face
, he can pull off almost every possible hairdo. But he prefers to keep his hair short and sports a great low-fuss look. By adding thickening spray to his fine, dark hair, he flaunts a wet look and creates a piecey texture that goes quite well with his looks.
The ends of his hair have been razor-cut to attain a chopped-up effect. Such a striking hairdo frames his face well, and doesn't make him look like as if he's spent hours with a stylist to get the correct look.
Kris Allen is a cool dude with a pleasant voice and is one of the handful who has no glitter or a 'look at me' attitude. No wonder is the idol of thousand of aspirants!