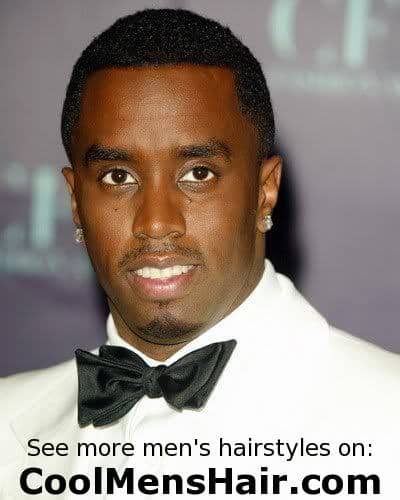 Picture of Sean Combs aka P Diddy short curly hairstyle.
One of the hottest new
men's hairstyles
today is sported by such famous personalities as rap artist and mogul "P. Diddy". A short, punky cut allows those with all the hair appliances needed during the past few years to put them away and have some fun with your hair.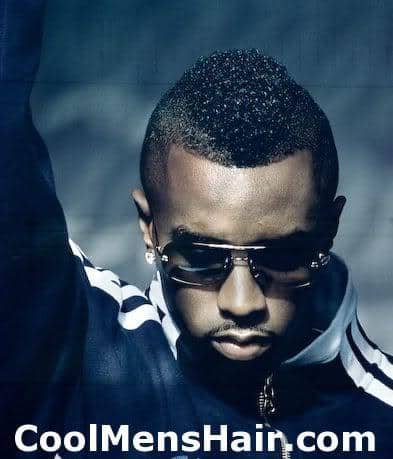 Sean Combs curly mohawk hairstyle
Getting this cut is easier than ever whether one decides to go traditional or for the new
faux-mohawk cut
. A
Mohawk
-like adaptation, it is shorter on the sides and longer on top lacking the sleek appearance of previous years. As a result, it requires very little care.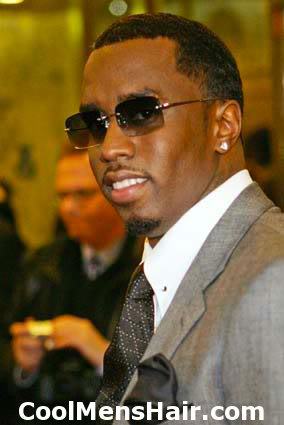 Sean Combs clean cut style
For this year one can see either the shorter, cleaner-looking P. Diddy style or opt for the longer
punk style
which places emphasis on minimal control to the point of disorder. Although the top and sides of the faux style are longer, it looks best with a "just got out of bed" look which can be achieved with a little hair gel.
This style is equally appropriate for the office, on the beach, or on the red carpet. It looks neat, yet adds an air of mystery to any male sporting the look because it looks like he may be up to something that is being kept deeply hidden.
It's especially important for men to present themselves well from the head down. When meeting others, either in a formal or social situation, the eyes are automatically drawn the face first. When one begins to understand how the hair is a frame for this important feature, it's easy to understand why care should be taken in selecting a style that will present the image desired upon first glance.
For those looking to be part of the "in-crowd" this year, researching the many options available in men's' hairstyles should include consideration of the Sean Combs hairstyle.