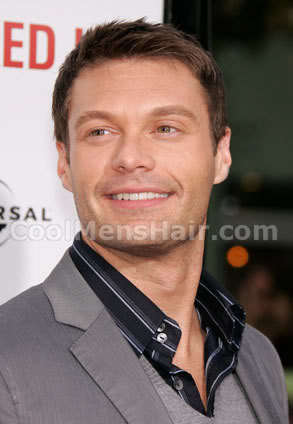 Ryan Seacrest short formal look.
Ryan Seacrest hairstyles are all about experimentation and adventure. He has never been afraid to try new styles and take a look to the next level. One of the mainstays of all of his styles are the highlights and lowlights that he uses. Ryan has shown that any hairstyle can be taken to the next level with the use of color and highlights.
If you are looking for a style that is easy care for, but can easily be styled for a more formal look, the cut and style of Ryan's hair is created for this task. When you are discussing the cut and color with your stylist, they will be able to provide you with important information about the best highlights and lowlights for your hair to make it look healthy and full.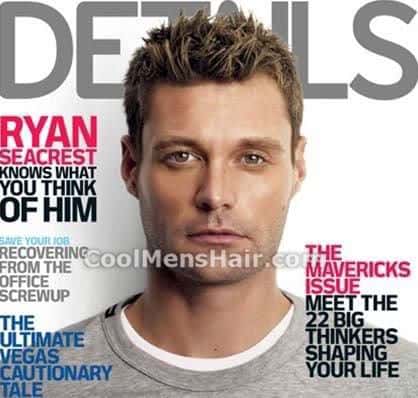 Ryan Seacrest spiky hair
The professionals that create these styles design the cut to enhance and highlight the attributes of the face. With the bright highlights and lowlights put in the top of the style and a slight fringe on the front, an individual is able to achieve a casual or formal look easily.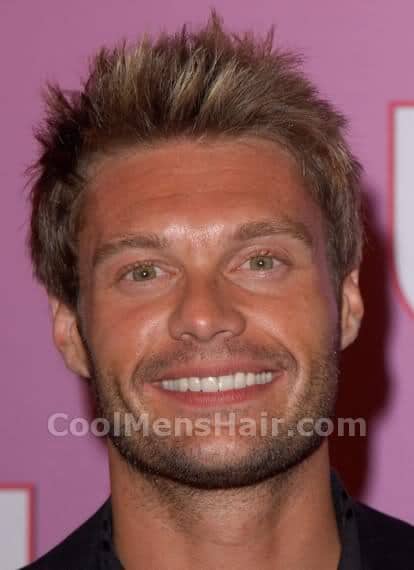 Ryan Seacrest spiked hairstyle
Sometimes Ryan wears a style that has a more severe and spiked look. This look is achieved by using a choppy layering on top that has two to three different colors in the highlights. The lowlights are darker to enhance the spiked short styling on the crown of the head.
While Ryan Seacrest hairstyles look very casual and easy to maintain. To maintain the style, it will be necessary to return to the stylist every six weeks for touch-ups and trims.