Rick Malambri is a 38 year old American dancer, model, and actor. He has appeared in music videos by artists such as Britney Spears and Roscoe Dash. He also starred in the 2010 movie, "Step Up 3D". The performer wears his hair cut very short. Here is a look at the Rick Malambri buzz cut.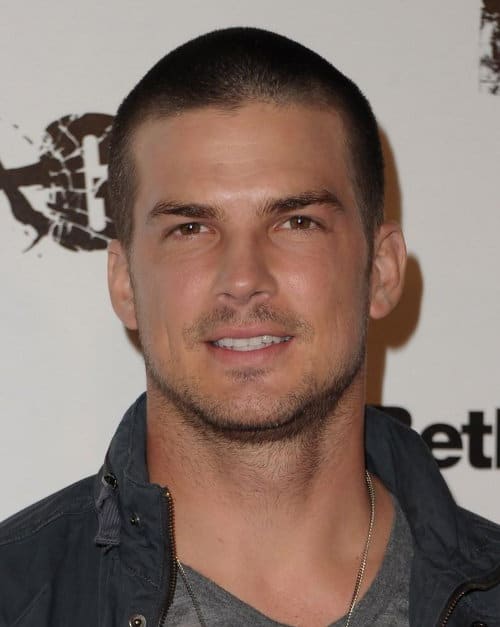 Rick Malambri buzz cut hairstyle.
It is difficult to classify this style as anything other than a buzz. The hair is cut to less than an eighth of an inch in length all over his head. It is not a crew cut because the length is uniform all over, not longer on top.
The advantage of this cut is that he does not need to comb his hair or use any sort of products to maintain his style. All that is needed is to have the hair cut every two or three weeks to maintain the length.
Th is a style that one can give himself if he so desires. Simply take an electric clipper and put the shortest guide that comes with it onto the blade. Next run the clipper over all of the hair in the direction of growth. Go back over it against the direction of growth to ensure that all stragglers are cut.