Reece Ritchie is a 34 year old English actor. He is probably best known in the US for his roles as Moha in the movie 10,000 BC and Bis in Prince of Persia: The Sands of Time. One thing that makes him so attractive to females is the range of Reece Ritchie curly hairstyles.
Reece has a thick mane of naturally curly hair that women love to run their fingers through. This is because the style is natural and soft with none of the additives that can make it seem stiff or untouchable. The biggest difference in styles he wears lies in the length of the mane.
He can wear it relatively short with it hanging around his head in a style that is reminiscent of Jim Morrison. However, unlike some, he can also grow it out to shoulder length and longer without losing any of his masculine style.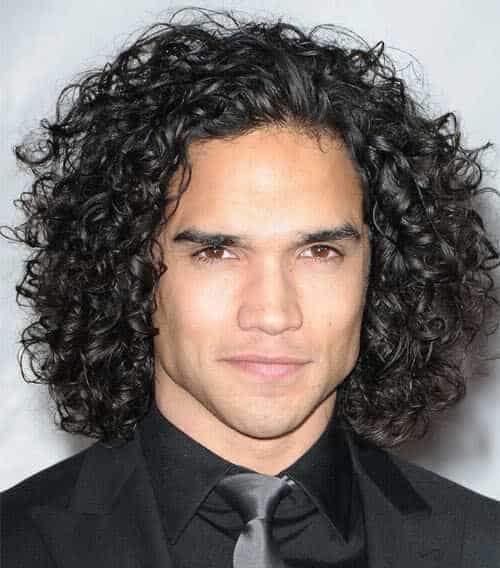 Reece Ritchie long curly hairstyle. Photo by Reece Ritchie Pics
When he wears it longer, it tends to stand out from his head like a cloud. This reminds one of the Afro that was so popular during the seventies among black men. However, there are some differences. His hair is not tightly kinked, so it lays in waves down the sides of his head when it is longer.
Those hairstyles do not require a great deal of maintenance. He must run a hair pick through it to keep the curls from locking together and becoming tangled. However, he does not have to add any particular products to make it stay in place.
A very small amount of gel can be used while drying the hair to lock moisture in and give the hair a wet look. Otherwise, his style is one of the most natural looking, easiest to maintain in the world. Men with straight hair often wish they could achieve a style this good looking and easy to wear.