Rappers are trendsetters when it comes to wardrobe, hairstyles, or just their simple movements, and most men devour any appearance they have in music videos, events, or red carpets.
Some of these entertainers prefer short but effective haircuts like buzz cuts; others, like the notorious Post Malone, love men buns and made them into their trademark.
Rapper Hairstyles
In this article, we present to you the iconic rappers and their famous hairstyles, and we assure you will adore at least one of them. Which of these rapper hairstyles will you get at your next visit to the barbershop?
1. Drake – Buzz cut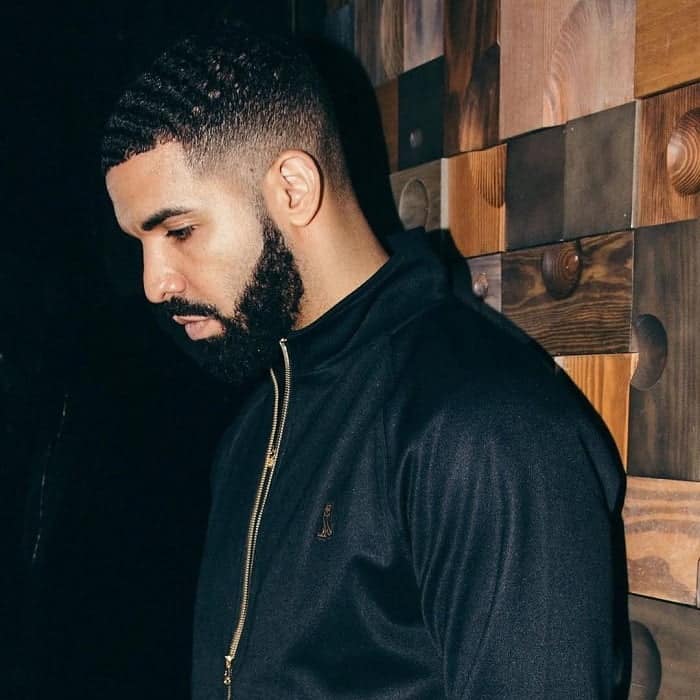 Everyone loves Drake, and his song lyrics are on everybody's lips. And it's not just about the songs, but also the haircut! If you like a low-maintenance haircut, get a short buzz cut that also gives your top hair a wavy texture to your naturally curly hair.
2. Kendrick Lamar – Short Dreads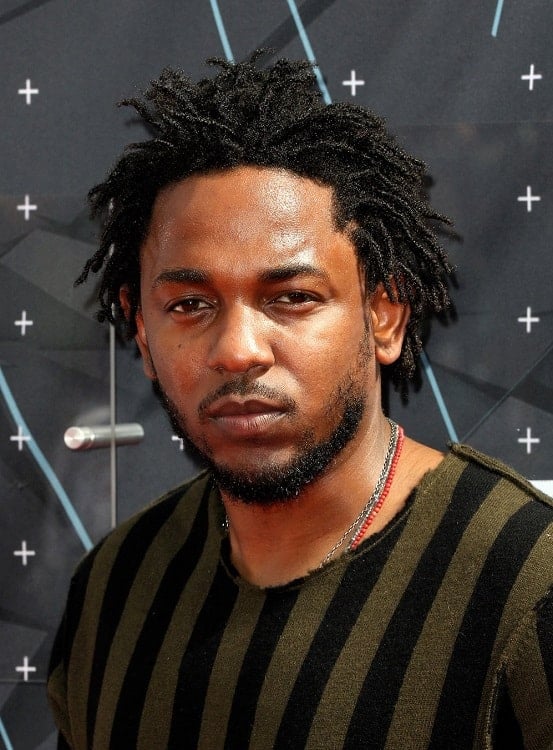 Rappers and reggae music singers often adopt hairstyles like dreads. These hairdos are representative for their Afro-American culture, and they proudly wear them everywhere. And Kendrick Lamar is one of them because he chooses to build short, thin dreads and a short, medium beard.
3. Travis Scott – Braids

Travis Scott is a notorious rapper, and he wanted to take his braided hairstyle to a whole new level of coolness. He created braids for the top heads and did a few tattoos on sides as design. Once he became famous, so many men fell in love with his style, and we can certainly understand why!
4. SUGA – Two Block

Suga is on the realms of success with his solo career and BTS band. He's adored all over the world not only for his rapping but also for the looks. You have to agree that his silver-blonde two-block haircut looks fabulous!
5. Machine Gun Kelly – Short Blonde Hair

Machine Gun Kelly built his name in the world of rappers through his music and gained all the girl's sympathy with his messy blonde look. He has an attitude, not afraid to show off his personality, and he expresses himself through his blonde rebel hair, songs, painted nails, and tattoos.
6. Post Malone – Man Bun

Post Malone is a name you can't forget, especially because of his awesome music and the tattoos all over his face. He also found a simple messy bun hairstyle that matches his personality and appearance.
7. G-Eazy – Slick Back

G-Eazy looks like a fine gentleman with that sleek hairstyle. He wears his hair combed back and recreates that stunning wet look. He also styles a short patchy beard to match his hairdo.
Rappers inspire men all over the world not only throw their lyrics but also with their creative hairstyles. If in the '90s most rappers had braids and short hair, the times have changed, and now the singers feature amazing hairstyles that make them look fabulous on stage. It's easy to recreate their looks, and you can get to it in a glimpse of an eye!