Max Greenfield was made most popular by the actor who is best known for his role in the TV series Veronica Mars and his recurring role in Ugly Betty. His most current role is in the Fox TV series New Girl. He received the 2012 Emmy nomination for outstanding supporting actor in a comedy series for his role in the series.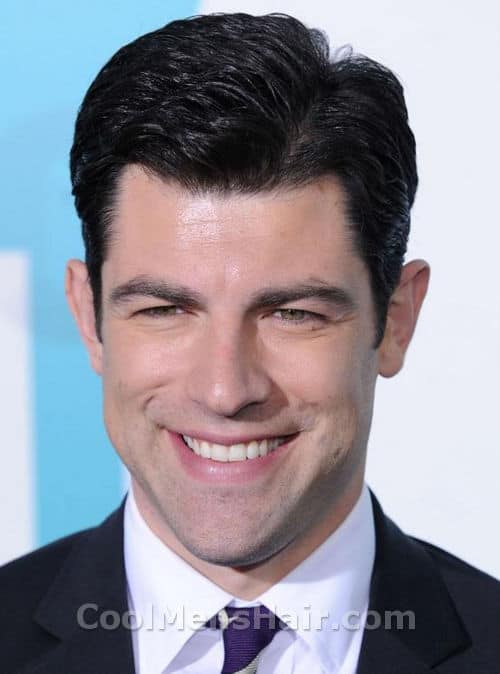 Max Greenfield hairstyle.
The Max Greenfield hairstyle is cut shorter on the sides while the top is left a little long. This is a very versatile way to cut your hair as you can look formal by slicking it back or sideways. You can cut it shorter at the sides and top for a more formal look. If you have curly or wavy hair, short may be a way for your hair to look more manageable with this hairstyle.
To get the style, you need a shiny wax rubbed in your hair. Comb the sides back. Comb the front away from the face and to the right to part your hair on the left side. For a more informal look, you can spike the top or let it flop in front.
he other great thing about this hairstyle is that it suits a number of face shapes that include oval, round, and heart shaped faces. For round and heart shapes, it is best to go longer and higher at the top to give an illusion of height and to balance out the face.
It may be tempting to cut your hair to re-create this very fashionable hairstyle but it is best to go to a barber or salon that has the experience and knowledge how to make this haircut work for you. Ask for a clean-cut look with short on the sides and back, and longer at the top. The sideburns should be shorter than where your earlobes end.