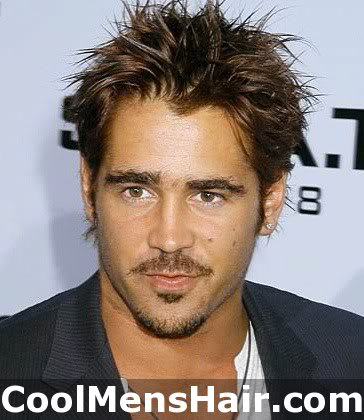 Colin Farrell messy hairstyle
There are many different hairstyles available for men with
short
or
medium length hair
. One of the most popular in recent years has been a
messy look
that is reminiscent of the way one's locks tend to look when just out of bed. However, this takes a good bit more effort than it appears. Many men have no idea how to make hair look messy.
The first step is to have the hair cut to the appropriate length. A razor or thinning shear should be used to layer the hair and create texture while styling. The cut does not determine the way the style will look when completed, but it is an important part of creating the desired style.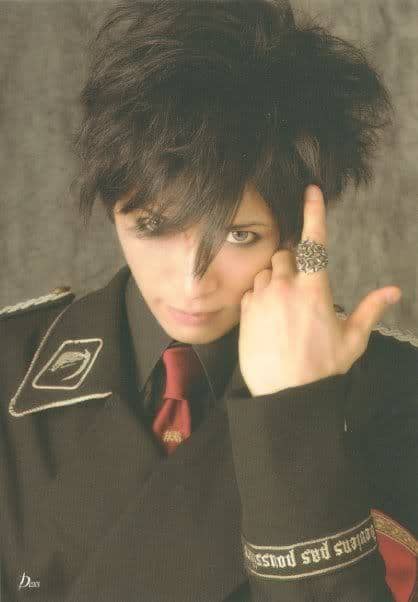 Gackt bedhead look hairstyle.
It is possible to literally achieve the bedhead look if one showers and styles the hair at night. It should be towel dried and wax or pomade applied right before bed. In the morning, one should simply run the fingers through the hair to tame the wildest spikes. It is important to keep the head dry while showering in the morning with this styling method.
The style can also be achieved by towel drying the hair after the morning shower. A good bit of pomade should be gotten on the fingers and the hands rubbed together to spread the product evenly.
Next, simply run the hands through the hair to distribute the pomade or wax evenly. Allow the hair to fall randomly where it will and stand up in random spikes. If needed, one can take small sprigs of hair and pull them into spikes at random intervals.
Knowing how to make hair look messy is a skill that is helpful when attempting to adopt one of the most popular men's hairstyles available. It is not difficult, but some effort does need to go into maintaining this style.