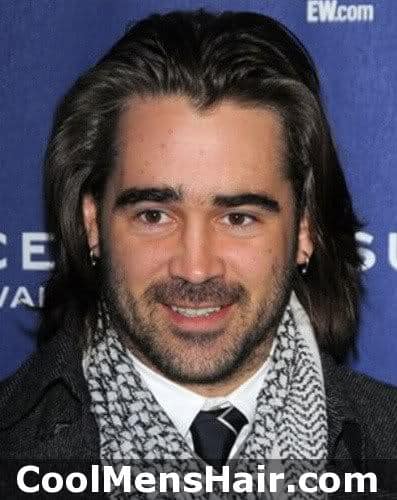 Colin Farrell hairstyle.
Colin Farrell
is an Irish born actor who has brought his career to Hollywood with some success. He was born on 31 May, 1976 in Dublin, Ireland. He has appeared in several successful films, including Daredevil, Minority Report, Miami Vice, SWAT, and Alexander, in which he played the title character, Alexander the Great. Here, we are going to look at some Colin Farrell hairstyles.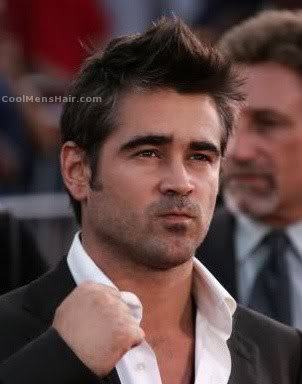 Colin Farrell mussed look.
Colin is a man whose hairstyle can change at the drop of a hat. He is not afraid to let his hair grow long for a role or to shave his head as he did in Daredevil. When he is not preparing for a specific role, he prefers to keep his hair cut to a medium length with short sideburns.
He uses a bit of gel to produce spikes that give his hair a slightly mussed look, as if he did not have a care in the world. Do not look this look fool you, though, this is a high maintenance hairstyle.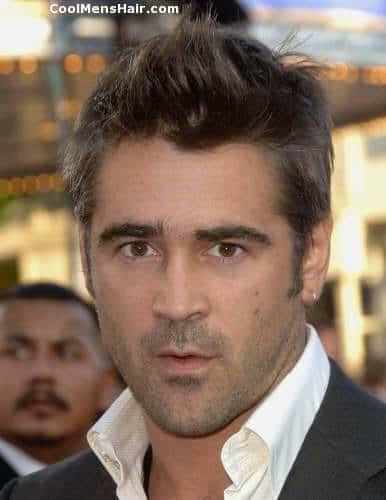 Colin Farrell hairstyle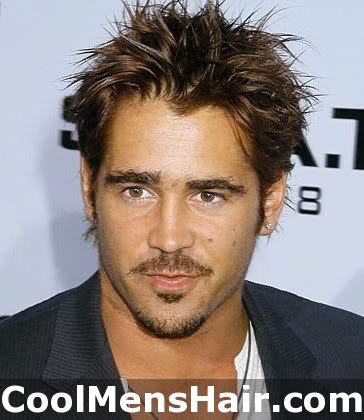 Colin Farrell messy hairstyle
He has also been seen with his hair moderately short and gelled in such a way that it stood up all over. There is no spikiness to this style, it is simply uniformly standing on end.
One look he seems to favor is to let the hair grow a bit longer and simply part it in the middle. He kept it combed back from the face on the sides. No product appears to have been used to maintain this style. In addition, a short mustache and beard were added to round out the look.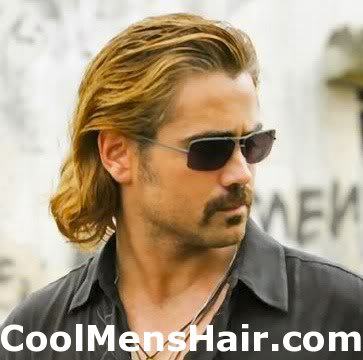 Colin Farrell swept back hairstyle
Another look that he has used, probably as an in between stage during a grow out for a role is
medium long hair
gelled heavily and swept to the back of the head. Pomade was used to give the hair a wet look that suited his features with a slightly fuller mustache and beard limited to the chin area.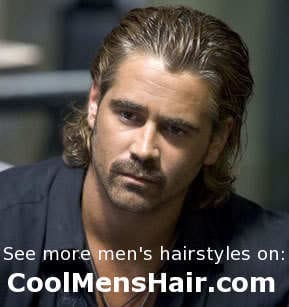 Colin Farrell medium long hairstyle