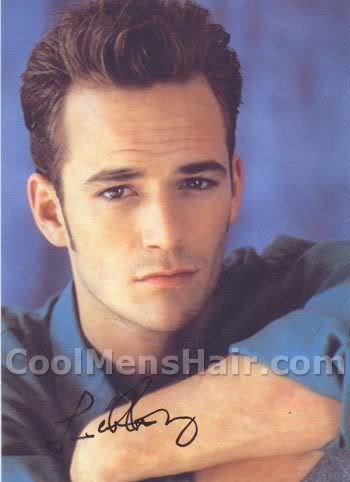 Luke Perry hairstyle.
Luke Perry is a 45 year old American actor with many television and film credits to his name. He is perhaps most well known for the role of Dylan McKay in the Fox television series, "Beverly Hills 90210".
He also played a small role with the sci-fi action film, "The Fifth Element", as well as a role in the film version of "Buffy the Vampire Slayer". With so many different roles, he has changed his hair quite a bit. Here is a brief look at Luke Perry hairstyles.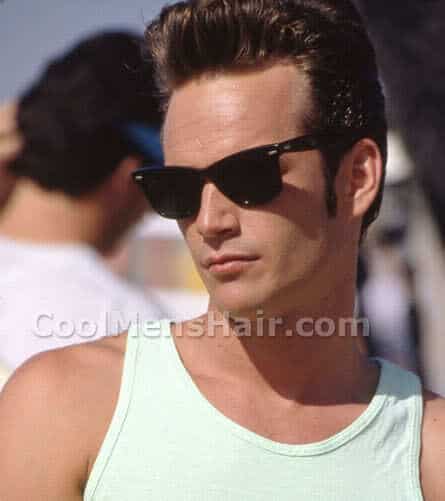 Luke Perry (as Dylan McKay) with pompadour hairstyle.
In his younger days, Luke wore his hair in a pompadour. It was cut relatively short with the sides swept back over his ears. The front was flipped upward and back to give it some additional height. This style was first made popular for young men in the 1950s.
He was also seen with his locks cut into a variation on the flat top. Here, the hair was not cut quite as short as a true flat top crew cut. However, it was cut so that the upper surface could be teased into standing up in uniform spikes that created a basically flat surface on the top of his head. The top hair was about an inch long, so this style required a good bit of product to hold the hair up.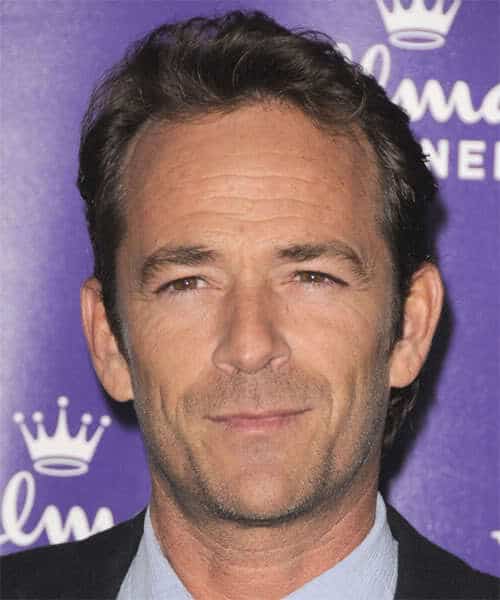 Luke Perry conservative hairstyle.
As he has gotten older, Perry has maintained his hair in short, conservative styles. The most common is one with the sides cut short and swept toward the back, the back tapered above the collar, and the top combed over to one side. For variety, he can go with a mussed up appearance by creating some random spikes in the top hair with pomade or wax.
Luke Perry hairstyles have changed over the years, becoming more mature as the actor has matured. One thing that holds true is that he has always maintained a look that was fashionable and flattering to his facial features.