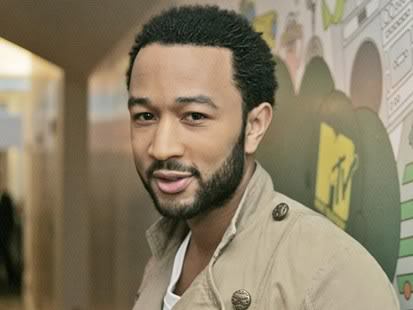 John Legend hairstyle
Some people are born to sing and create music and
John Legend
is perhaps the best example. John Stephens popularly known by his stage name John Legend is a multi-talented American songwriter, soul singer, arranger, musician and producer par excellence. With his songs and style statement, this Neo-soul singer and pianist is definitely setting a trend to follow.
Born in Springfield, Ohio, John Legend was a child prodigy who began playing the piano at the age of four and at seven; he performed with his church choir. But it was Legend's lead vocal on the recording of Prince's "One of Us" that was critically acclaimed.
The song made place on the track list of the 1998 Best of Collegiate a Cappella compilation CD. His debut studio album, Get Lifted (2004) was a huge hit featuring rapper and producer Kanye West and Snoop Dogg. The two singles: "Used to Love U" and "Ordinary People" were also included in this album.
Be it a remake or a original score, John Legend's music appeared in movies like Hitch, The Second Chance (2006), Pride(2007) and August Rush (2007). Off late, Legend recorded "Green Light" in collaboration with Andre 3000 for his album Evolver. This talented singer also had a short acting stint when he appeared on the silver screen for the movie Soul Men (2008). John Legend has six Grammy Awards under his belt.
John Legend hairstyle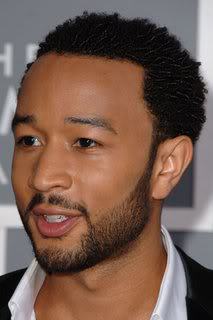 John Legend hair
Though John Legend became a legend with his hit single, "
Ordinary People
," but there is nothing ordinary about this man. This sultry male singer sports a neat,
funky look
with his
short hairdo
. His hair has been cut at the same level all over to get a completely messy and full style. His comb twists hairdo lends a subtle Caribbean touch to his
naturally curly locks
.
Let's hope, by combining his boyish charm with the raw passion of contemporaries Cody ChesnuTT and D'Angelo, John Legend continues to make beautiful music and stirs the soul of thousands of music lovers across the globe.